"I pick me up today. I do it all the time. I pick me up because I do not want to lay down and die."

From the song I wrote called "Myself & Me." You can watch the video (produced by Pictures in Motion 321) here:

https://youtu.be/UCDDta1iGRo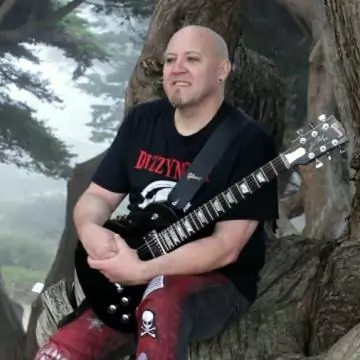 Hi and thanks for reading this! I'm grateful to be part of the VeDA group. I got Meniere's Disease in 2014. I am grateful for my doctors, friends, family and support groups/resources like VeDA, because it took a lot of time and sustained efforts to adapt to my "new normal." I won't bore you with the details, but I can tell you that Meniere's Disease was a life changer for me. Although it can't kill you, it can spin lives round and round and upside down. On the verge of giving up hope of having a happy and productive life, I chose to accept reality as it existed. I got tired of fighting and I didn't not want to lay down and die. So, I poured myself back into my passion, which is music. I adopted the name DizzynDeaf and I wrote music that expresses the experiences I have had with this disease. I am truly grateful for kind people and support. I have come to understanding and believe that life is still beautiful in spite of Meniere's Disease.