Today I do things on my terms. Vestibular changed my life but it changed for the better.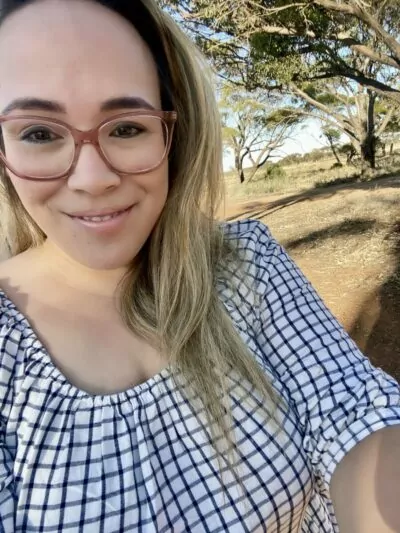 Before my life with Vestibular Migraine I was on the go always, I was a busy corporate Accountant, studying my Master in Business Management, a Dancer and Dance Teacher. I liked being busy and would be out and about often.
In late 2016 I woke up one morning and it felt like I was falling down a rabbit hole. For those years following it almost feels like a dizzy blur. Every day was a nightmare. Doing simple things like walking was almost impossible; walking to the bathroom at work was one of the hardest parts of my day, I remember having to almost sneak past reception one day as I heard the other office staff talk about me having another day off work. My employer did not understand. I soon ended up transferring to part time work. Between emergency room visits, different specialists, doctors not understanding, psychologists; finally in 2019 I was diagnosed with Vestibular Migraine. For the first time in almost 3 years I felt like someone understood how I felt. I didn't feel alone. That night I went home and googled everything Vestibular Migraine; I explored blogs, connected with people on support groups and I found the Vestibular Disorders Association (VEDA).
Fast forward to 7 years later; the blur is behind me. I initially went down the track of changing my diet, heal your headache, I changed my lifestyle – instead of crazy workouts at the gym I fell in love with yoga, started practicing meditation, slowing down, listening and appreciating my body.
When I was about 75% back in control, I started on Effexor, I went from 37.5mg to 75mg. After 2 years on Effexor I am now in the process of coming off. Life looks different now, I'm no longer the crazy corporate accountant, I work remote from my partner & I's farm in the country in a community engagement role, which I absolutely love. I'm back to being involved in different committees and community groups. I've now started my Masters of Law studies, and I'm back to teaching dance. I judge competitions online rather than in person as to not exhaust myself too fast, and because the lights still trigger me in auditoriums. Today I do things on my terms. Having a vestibular disorder changed my life, but it changed for the better.
For those who are just starting on their road to recovery, my advice: keep going, recovery won't happen overnight, it will have its ups and downs. Normal will look slightly different but I promise it will be better. You will get there!