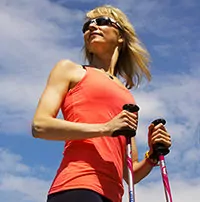 VeDA announces a new partnership with Urban Poling, a Canadian company that manufactures and distributes walking poles that increase mobility and function at every age and fitness level.
Many people with vestibular (inner ear and brain) balance dysfunction struggle with chronic balance problems and are unable to walk unassisted. Having a tool that ensures that they can exercise safely can promote compensation and assist in their recovery.
An estimated 69 million Americans aged 40 and older will experience vestibular dysfunction at some point in their lives. While many people associate imbalance with aging, anyone, at any age, can lose their ability to balance.
When she was 13 years old, Melissa B. sustained an injury to her inner ear during a commercial airline flight, which resulted in chronic dizziness, fatigue, unsteadiness, brain fog, nausea, and vomiting. After two surgeries, physical therapy, and many years, Melissa learned to adapt to the dizziness and was walking full marathons with the assistance of walking poles.
"It was a slow, daily struggle to overcome the dizziness and reclaim my life," says Melissa. "I am continually pushing my boundaries to live an active and healthy lifestyle despite dealing with constant dizziness that ebbs and flows like the tide."
Urban Poling's mission is to help people realize that their full potential is not only achievable but also sustainable. VeDA shares a similar mission, to support and empower vestibular patients on their journey back to balance. Together, these organizations offer hope to the homebound vestibular patient, that they can once again experience the freedom of walking.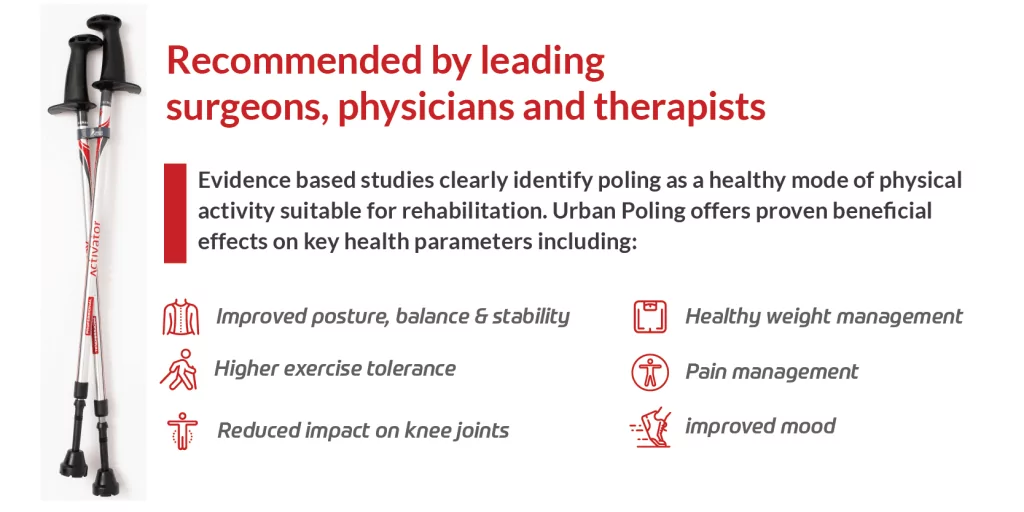 Get a discount on Urban Poling's products, including their signature ACTIVATOR℗ Poles, and a portion of the proceeds will be donated to VeDA. Learn more here.