Support VeDA in a meaningful way.
Balance Benefactors and Balance Society Members build a solid foundation of donors who embrace VeDA's mission. With this consistent support VeDA can continue to broaden our reach and expand our programs.
Become a Balance Benefactor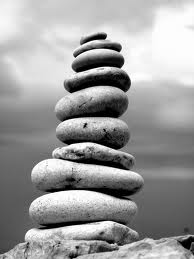 VeDA's Balance Benefactor annual giving society recognizes and inspires the giving of those who make gifts of $250 or more in one year.
Join VeDA's Balance Society
Donors move from being a Balance Benefactor to joining the Balance Society when they have given $5,000 or more to VeDA during their lifetime.
For more information, please contact us.
Thanks to our Balance Society Members:
Andrew Altersohn
Dr. David Beal
Dr. Deanne & James Bonnar
Gary Breitbord
Dr. Stacey Buckner
Dr. Gaye Cronin
Amy Downing
Christina Duncan
Pamela Duncan
Dr. Holly and Stephen Fisher
Dr. Dennis Fitzgerald
Jeffrey Fuchs
Rebecca Gale
Gail Gallagher
Louise Geib
Patricia Gerend
Jennifer Gittins-Harfst
Mary Graves
Janit Greenwood
Claire Haddad
John Headley
Dr. Janet Helminski
Sue Hickey
Margaret Higgins
Merilee Holst
Veronica Howard
Monica Johnson
Ann Katz
Ellis Kern
Lester & Becky Knight
Dr. Jeffrey Kramer
Lawrence Kreicher
Etrily Laitphlang
Lew Leibowitz
Isabel Leibowitz
Diane Miles
John Miller
Eugene Opittek
Susan Papa
Margaret Possert
Robert Reyes
William Rice
Dr. Habib Rizk
Sandra Roberts
Dr. Grayson Rodgers
Anne Rorimer
Jane Salinger
Bryce Salvador
Alex Schmelzer
Natalie Schreyer
Phyllis Schwartz
Steven Smith
Mina Stachowiak
Laura Stanford
Kathleen & Mark Stross
Dr. P. Ashley Wackym
Karen Wallin
Gerda Wasermann
Sheelah

 

Woodhouse
Thanks to our Balance Benefactors:
Andrew

 

Altersohn
Shari & John Ames
Robert Ammann
Caren Backus
Ian Ball
Kamran and Lois

 

Barin
Jean Barrell
Susan Barthel
Dr. Joan Becich
Dr. Anne Marie Benfatto
Deborah Benko
Philip & Anne Bergan
Don Bestwick
Tyler Blanchard
Delmar Bloem
Esther Blum
Deanne & James Bonnar
Gioia Bonomi
Denise Bopp
Liza Botkin
Julia Ann Bourne
Larry Bowman
Judith Boyer
Patricia Breglio
Jeanne Brinson
Jennifer Briscoe
Dale Brockman
Nancy Bronson
Becky Brooks
Alice Brumbaugh
Lora & Neal Buck
Carol Cannon
Barbara Cantacuzino
Dr. John Carey
Juta Carpenter
Kimberly Carson
Joseph Casalino III
Dr. Ricardo Ceballos-Lizarraga
Joyce Chadderdon
Steve Chalgren
Barbara Chaplin
Harry Chapman
Alfred Clark
Aaron Cochran
Stanley Cohen
Nine Cohen
Betty Colburn
Elizabeth Commerford
Sarah Conover
Jill Cowley
Dr. Gaye Cronin
Sanjay Dave
Elizabeth David
Teri Deal
Agnes De Vries
Sherrie & Curtis Derr
Mary DeSimone
Katherina Diemer
Jennifer & Norman Discher
Matthew Donachie
Dr. Vicki Donaldson
Amy Downing
Karla Droste
Rose Dunn
Dr. Susan Fee
Barbara Ferring
Dr. Walter Finkbeiner
Rev. Sue Fisher Seeger
Holly Fisher
Dr. Dennis Fitzgerald
Marsha Frazier
Jeffrey Fuchs
Allen Gavin
Johan Galeano
Maureen Galie
Gail Gallagher
Margaret Garman
Beatrice Geib
Gernard Gerbarg
Patricia Gerend
Jeanette Gettelfinger
Johanne Gibson
Robert Gilman
Clare Glassell
Katrien Goethals
Robert Golden
Wendy Golden
Lynda Goward
John Green
Janit Greenwood
Scott Griffiths
Briana Grove
Patricia Hackmiller
James Hainlen
Thomas

 

Hall
Jannelle Hamilton
Mary Hancock
Scott Harper
Glenn Hart
John Headley
Dr. Janet Helminski
Beverly Henry
James Henwood
Rose Hererra
Chris Heyer
Margaret Higgins
Darrell High
Alice Hirsch
Veronica Howard
Nancy & Jack Howie
Mark & Maureen Hoyer
Theresa Hughes
Susan Hummel
David & Amy Jaffe
Charles

 

Johanson, Jr.
Michael Johnson
Marjorie Joseph
Jennifer Karch
Angelene Kenton
Diane Kimmel
Mary King
Carolyn & Steven Kirckof
Shawn Kirwin
Kathryn Kittredge
Clair Klock
Kenneth Koehler
Katherine Kotik
Barbara Kozelka
Susan Krawietz
Lawrence Kreicher
Leonard Kurz
Gerilyn Kusnierek
Ron Lattanzio
Victoria LeFevre
Dr. Joel Lehrer
Lawrence Leibowitz
Thomas & Joan Lewis
Diane Limbo
Eileen Lumb
Joan Machlis-Crasemann
Elsie MacKenzie
William Manofsky
Julie Marshall
Gennaro Marsico
Dr. Sue Maurer
Carla McDowell
Christine McHugh
Paul McPhail
Dr. Esteban Medina Orgaz
Cliva Mee
Jennifer Melcher
Judith Messenheimer
Melissa Mickelson
John Miller
Steve Miller
Dr. David Milner
Joy Mohr
Dr. Donna Montgomery
Marsha Moore
Mark Muir
Jennifer Munno
Lorri Beth Nash
Dawn Naylor
Seta Nazarian Albrecht
James Nelson
Sandra Newton
Doug Nielsen
Joanna Nilsen
Mary O'Brien
Dr. John Oas
Eugene Opittek Jr.
Iris Osman
Jay Parke
Kevin Parry
Susan Penn
Dr. Robert Peterka
Barbara Phillips
Carissa Pichon
Dr. Christopher Platt
Donna Plunket
Cynthia Pollet
Andrew Pratt
Louis Ramirez
Dr. Steven Rauch
Heater Reeves
Luis Rey
Robert Reyes
William Rice
Sybil Richardson
Lee Ann Riesen
Dr. Donald Risucci
Carole Robb
Sandra Roberts
Dr. Grayson Rodgers
Anne Rorimer
Linda Roth
Rebecca Rubin
Molly-Jane Rubinger
Dr. Jay Rubinstein
Jane Salinger
Alex Schmelzer
David Schrader
Dr. Michael Schubert
Glenn Schweitzer
Randi & Paul Schweitzer
Pamela Scott
Jane Selby
Nancy Shaddock
Edwin & Linda Siegel
Kimberly and Neil Simpson
Amy Shuler
Dr. Kimberly Smith
Neil Smith
Steven Smith
Tom Smith
Colleen Sorensen
Jesse Sowell
Mina Stachowiak
Rev. Andrew Stanko
Robert Steele
Rick Stephens
Margaret Stika-Walsh
Allison & Andy Stuart
Kathleen Stross
Paul & Judith Sundermann
Amol Tembe
Elizabeth Temkin
Lawrence Toole
Larry Toombs
Elizabeth Trame
Dr. Jordan Tucker
P. R. Turnipseed
Ronald Udelson
Dr. Meenakshisundaram Umaiorubahan
Jami Uretsky
Renee Veloric
Shirley Votaw
Nancy Waliszek-Messinger
Dr. Priscilla Wallack
David Watts
Dr. Jack Wazen
Nancy Weaver
Gwynn Wilkinson
Lawrence Williamson
Brudy & Judy Wixson
Cheryl Wommer
Sheelah Woodhouse
Scott & Susan Yeaw
Julie Yurko
Last updated: Dec 29, 2022