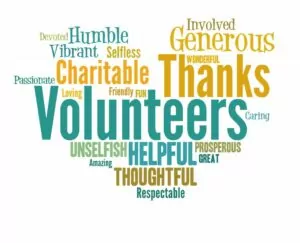 VeDA is a grassroots non-profit organization. We have a small budget and big goals, so by becoming a volunteer, every hour you spend with us has a huge impact, bringing us closer to our vision of a global community where vestibular disorders are widely recognized, rapidly diagnosed, and effectively treated.
We invite you to submit a volunteer application today! A VeDA staff member will review it and get back to you to let you know if there is a volunteer position that fits your skills and interests that is currently available.
Fill out our Volunteer Application Form to get started!
*Please note that VeDA may not be able to accommodate all interested volunteers by providing them with a suitable position right away. We appreciate your patience while we review your application and will get back to you if and when we have a volunteer position we believe is suited to your interests and experience.
Volunteer Resources
We want your volunteer experience with VeDA to be fun and rewarding. Please feel free to send us your feedback to [email protected].
Become an Ambassador
The goal of the Ambassador Board is to engage patients and healthcare professionals in raising awareness about vestibular disorders within their communities and among their social networks.