Become an Ambassador for Vestibular Awareness
The goal of the Ambassador Board is to engage patients and healthcare professionals in raising awareness about vestibular disorders within their communities and among their social networks.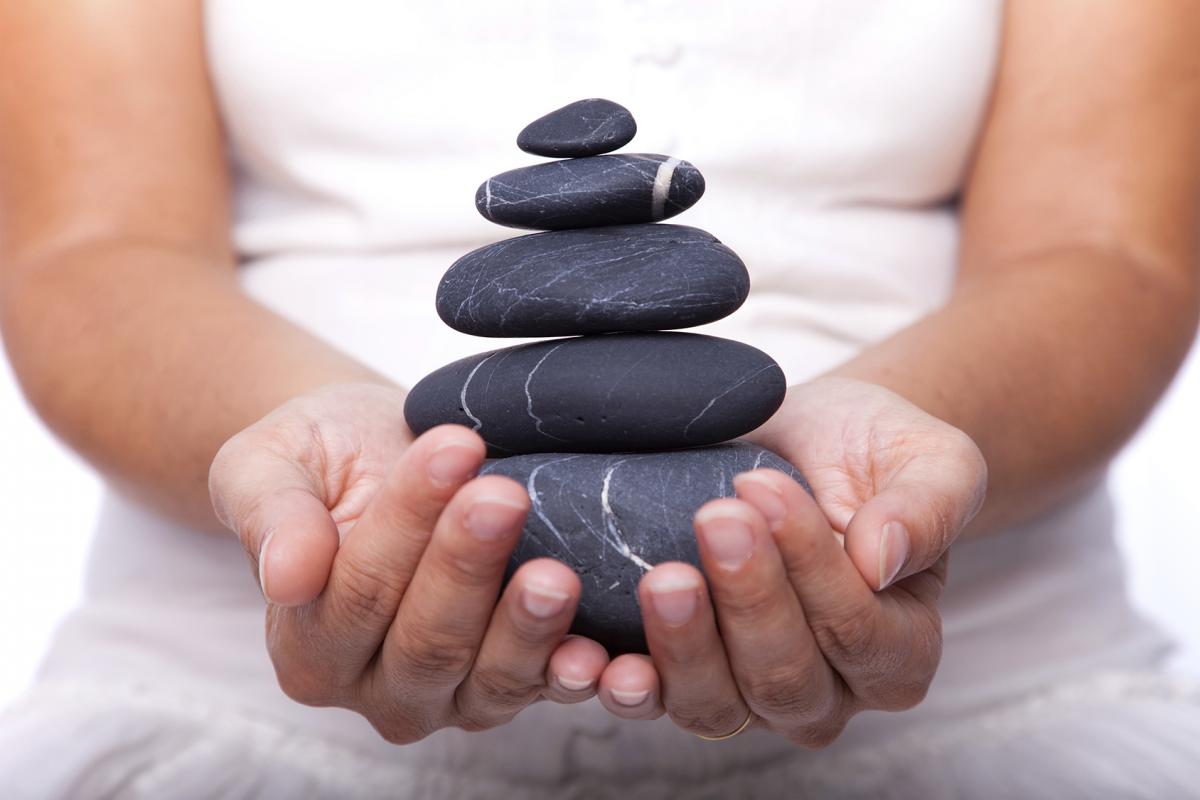 You can make a difference! Join us to help raise awareness about the challenges of living with a vestibular disorder.
Complete a Volunteer Application and Ambassador Agreement.
What is a VeDA Ambassador?
An ambassador is an enthusiastic and dedicated vestibular patient or professional, or the family member of a vestibular patient, who is interested in sharing his or her time and expertise to help elevate awareness for vestibular disorders. As an ambassador you are passionate about our cause and committed to keeping abreast of new, relevant issues that may impact the vestibular community.
What does an Ambassador Do?
VeDA Ambassadors participate in four (or more) suggested activities per year:
Create a personal campaign page for Balance Awareness Week
Post on your social media page (FB or Twitter) once a month
Blog about vestibular disorders twice a year
Create a Pinterest board(s) about vestibular disorders
Share VeDA's infographics and/or presentations
Distribute VeDA promotional materials (brochures, infographics and posters) to eight (or more) local places in your community, such as hospitals, clinics, senior centers, retirement communities, VA centers, libraries, etc.
Give a presentation to your local civic group to educate them about balance disorders
Start a vestibular support group
Add "VeDA Ambassador Board Member" to your email signature
Create a video and share it on YouTube and with VeDA
Share our Balance Awareness Week press release with local media
Participate in fundraising activities and seek contributions of time, money and/or in-kind support from individuals and corporate partners
VeDA will provide participants with a PR Ambassador Kit. Ambassadors will be recognized on VeDA's website and in our quarterly newsletter. Ambassadors' activities will be promoted on VeDA's social media sites and online calendar of events.
Meet Our Ambassadors
David Morrill, Ambassador Chair & Community Support Coordinator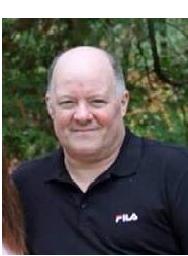 Dedham, Maine
Diagnosis: Stroke
My vestibular disorder was caused by a stroke that knocked out the part of the brain that controls balance. During my recovery I found myself struggling with constant dizziness and balance problems. I didn't really know where to turn, until I found VeDA. They helped me understand my disorder with all the information and research they have done through the years. I knew at that time I had to give back, and focused all my energy on helping to educate the public so more could understand this disorder. The following quote sums up my entire mission.  If we speak in one voice collectibility we can "Make a Difference."
---
Sara Abassbhay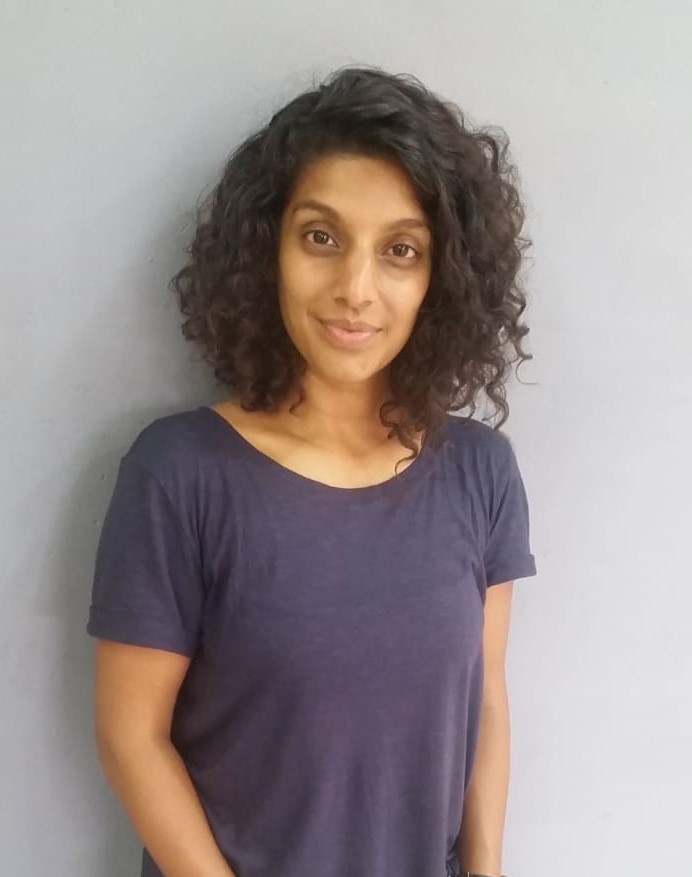 Accra, Ghana
Vestibular Professional
Sara Abassbhay is a physical therapist, social innovator, and globetrotter. She is fascinated by the vestibular system and has deepened her practice with work experience from the Asian, North American, and African continents. She is now working in Accra Physiotherapy and Sports Injury Clinic in Ghana where she implemented vestibular rehabilitation by bringing awareness amongst the healthcare community and the general population. In February 2019, the first cohort of 18 physiotherapists was trained in vestibular rehabilitation. In addition, a similar training program will start in Kenya next year in collaboration with the Jackson Clinics Foundation. Sara hopes that her work will draw more attention to the plight of those living with vestibular disorders, and contribute towards improving global accesss to better healthcare.
---
Rachel Knauss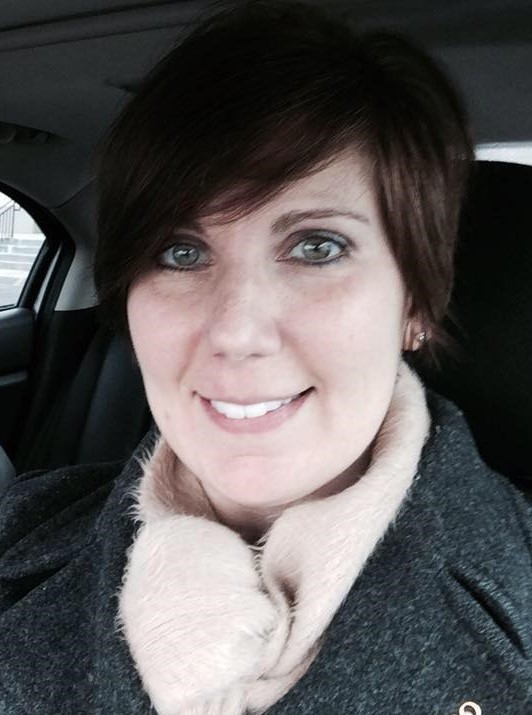 Easton, PA
Diagnosis: Vestibular Migraine
Like so many others, my vestibular condition presented itself as quite a surprise and has changed everything about my life. At just 34, healthy and ambitious, aside from some migraines, I just awoke one day with vertigo and nausea. I spent many years after that getting increasingly worse and seeking different professional advice. The episodes of dizziness became an all day plague of feeling "off" and having difficulty concentrating, remembering, or staying awake. I eventually found my way to VeDA and to some competent therapists, but not before I was forced to leave my job and stop driving almost entirely. Seven years since onset of symptoms, and I have gained much control over my symptoms. I always said that if I felt well enough someday I would help others get through this awful disorder and mow I am here to do that!
---
Stefanie Adams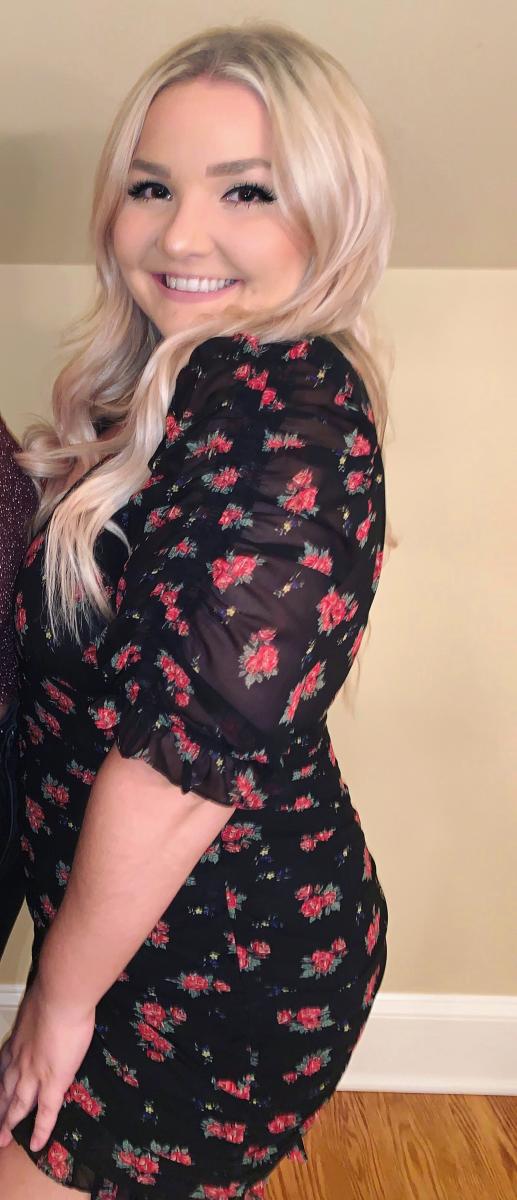 Boston, MA
Diagnosis: Perilymph Fistula
My story is a long one but it all started 3 years ago when I had my 3rd concussion. The swaying and constant imbalance started as soon as I hit my head. As the year went on, I started to develop more symptoms like terrible migraines and dizziness. The migraines left but the dizziness stayed. A year later, I got the flu and blew my nose too hard and reopened a fistula in my right ear that had been there since my last concussion. I had vertigo for 3 days and it never left. I recently just had surgery to repair the fistula and am on the mend!
---
Puja Agarwal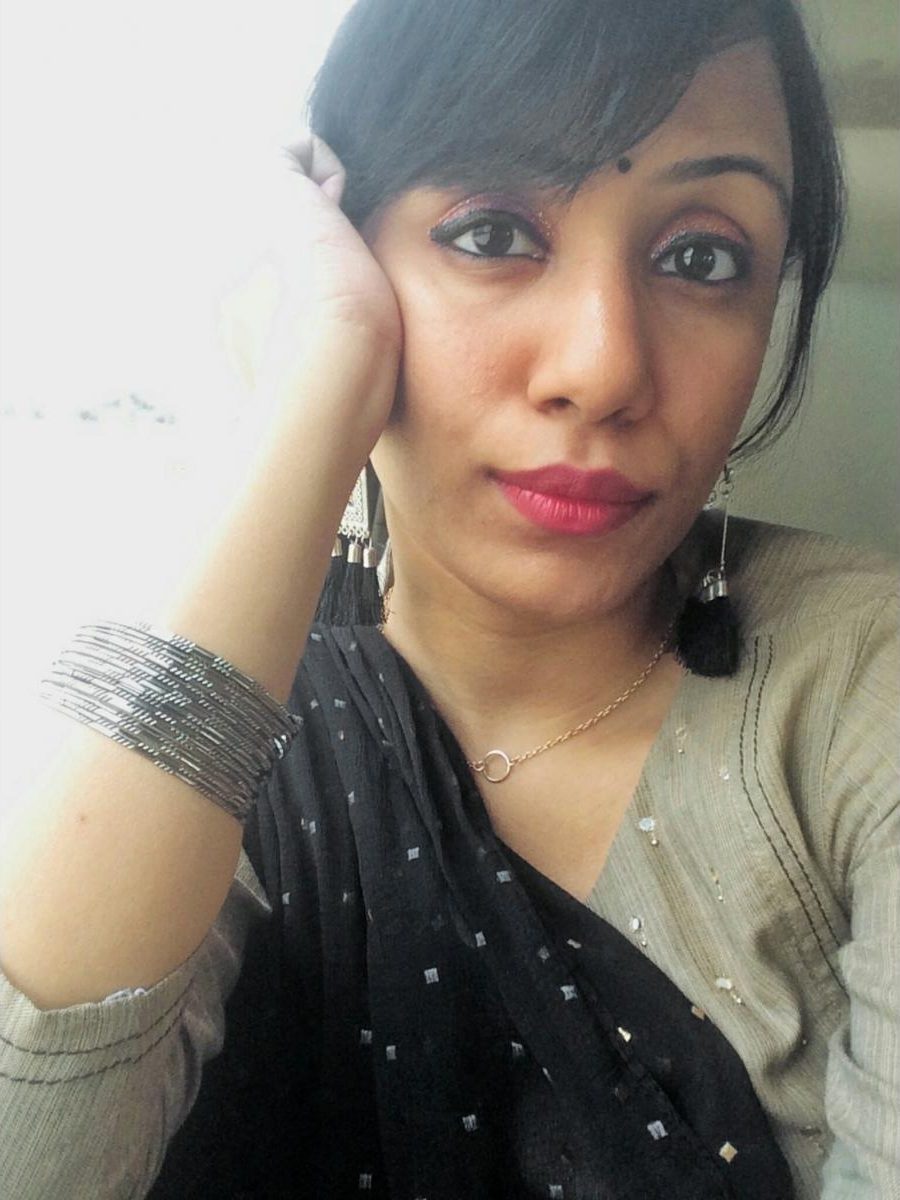 Kolkata, India
Diagnosis: Mal De Débarquement, Persistent Postural Perceptual Dizziness (PPPD)
In February 2019, I suddenly had a vertigo attack in office and my balance was off. Since that day everything got worse. I was bedridden for 4 months. I went to several doctors including an ENT, neurologist, GP, and vertigo specialist. They did lots of tests including an MRI, scans, and everything was normal. After lots of balance tests I was diagnosed with PPPD and MdDS. I was constantly dizzy and had an earthquake sensation whenever I sat still, stood still, or walked. My symptoms would disappear when I was in a car or any moving vehicle. I had to take leave from work. My office won't allow me to come to the office because of my illness and my limitations. Since February I am on leave and am not getting paid. There were many days I thought there's no point of living like this, but no more. I will reach remission soon.
---
Jessica Akins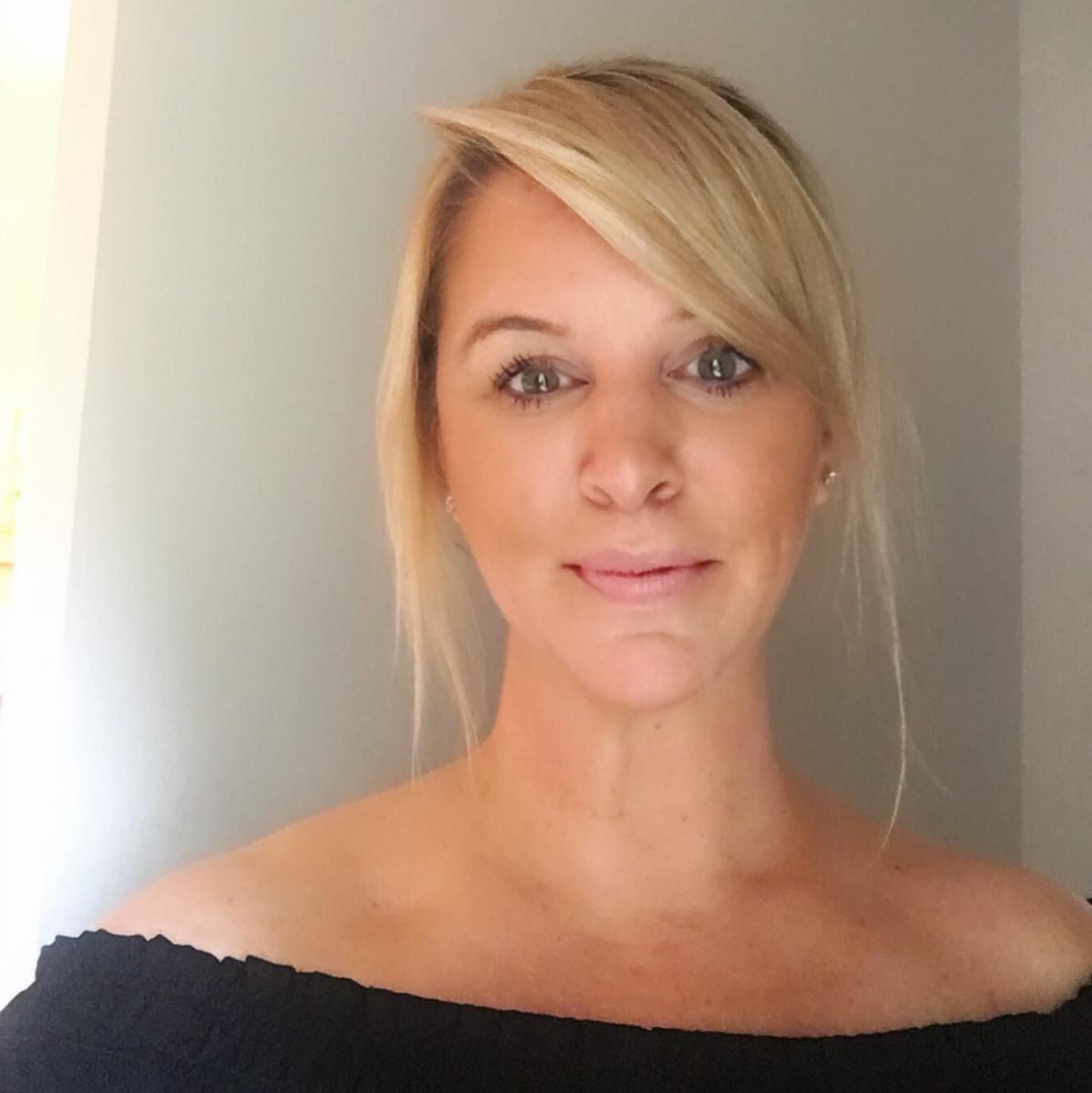 Gig Harbor, WA
Diagnosis: Labyrinthitis, Meniere's, Vestibular Neuritis
My nightmare began in 2012. I came down with the typical head cold, little did I know that this virus would change my life forever. It damaged my vestibular nerve in me right ear, which left me constantly dizzy, blurred vision and foggy. I thought my life would never be the way it once was. Through the long journey involving ENT's, neurologists, physical therapists and naturalpath's,I finally feel like I have my life back. I am no where back to "normal" but I am loving life again. I am honored to be an Ambassador for this organization. And I look forward to guiding others to happier lives.
---
Emily Anderson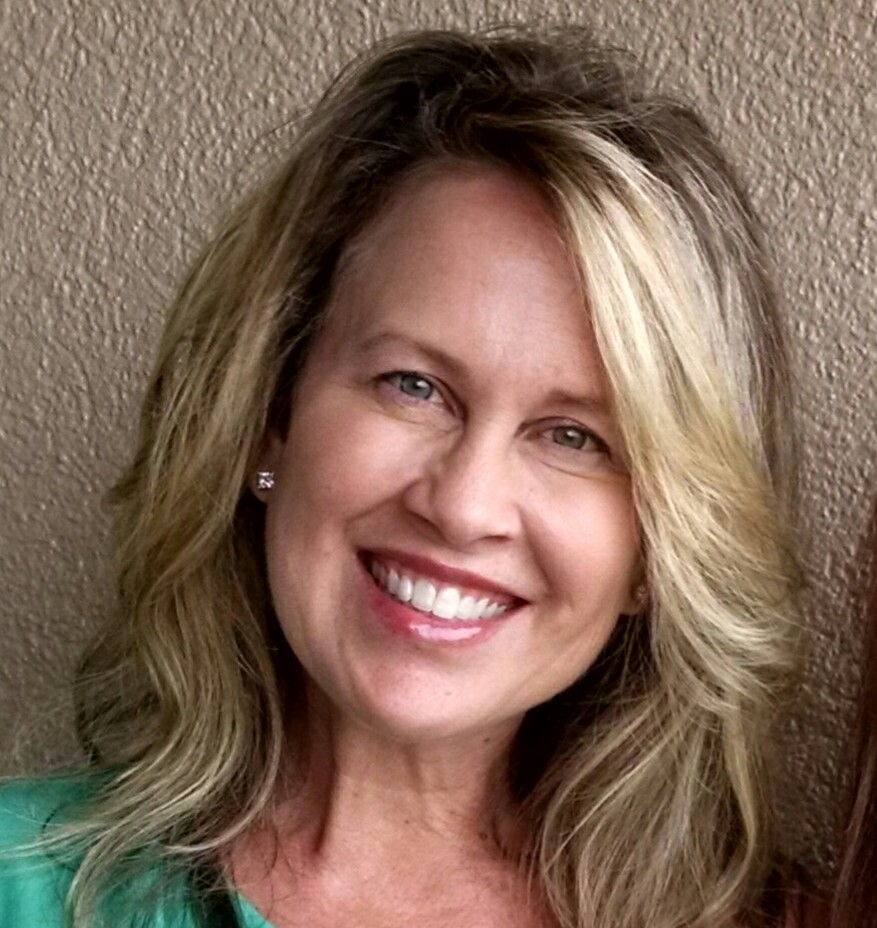 Suwanee, Georgia
Diagnosis: Vestibular Migraine, Tinnitus
In the Spring of 2017 I decompensated,  unsure what was happening to me. After visits to several providers and eventual VNG/MRI testing we learned I'd suffered permanent left-sided unilateral damage to my vestibular system. Initially, my MAV robbed me of my independence but my team of providers (VRT, ENT, AUD D, Counselor, Yoga instructor, Church Family) helped me find my way to successfully managing this disorder. Although, I have made "new normal" accommodations I have regained so much of my life. I am grateful and feel compelled to assist others in their journey towards successful management with great care and support!
---
Peggy Artman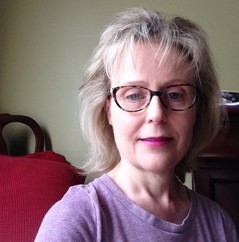 Franklin, Tennessee
Diagnosis: Vestibular Migraine
It started with a cold that turned into a sinus and ear infection. I was having a lot of pain in the sinus areas of my head, and the only thing doctors knew back then to do is prescribe antibiotics. The pain and dizziness persisted despite all the treatments I tried. I went from doctor to doctor. Finally, I found an ENT that thought I might be experiencing migraines. I was finally diagnosed with migraine in 2011. Some of the treatments helped, but I was still experiencing dizziness 24/7. I found a medication that helped control the dizziness, but it was later taken off the market. Finally I was referred to an ENT that was a specialist in dizziness and vertigo. They performed a lot of tests on my vestibular system, and the findings were that I have an isolated, right utricular impairment. I want to help raise awareness so others don't have to suffer as I have.
---
Alley Arvieux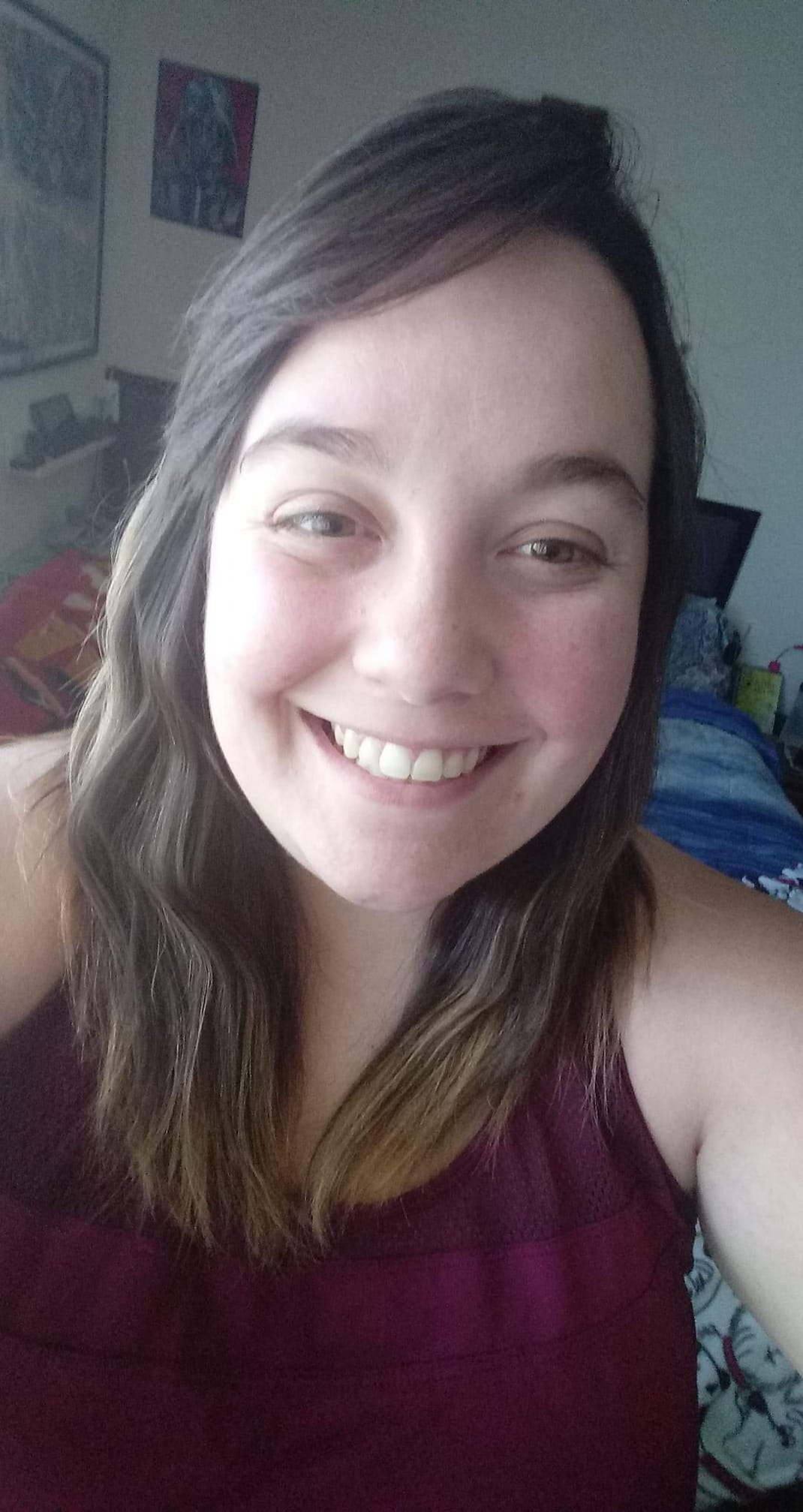 Emporia, Kansas
Diagnosis: Migraine Associated Vertigo (MAV), Vestibular Migraine
I was just recently diagnosed with Vestibular Migraine in November 2020, but my story begins in March 2019 when my world went upside down as I was getting out of bed to get ready for work. I was 24, newly married, and in my 3rd year of teaching. My dizziness started with a BPPV/Labyrinthitis diagnosis by my GP, where I was then sent to VRT. Several months later I was referred to an ENT where I had balance testing and it was suggested that vestibular neuritis set things in motion for vestibular migraine. It wasn't until 2020 that my neurologist confirmed the vestibular migraine diagnosis. I am 26 now and learning to take joy in the small victories, putting myself first, and learning my "new normal." I am looking forward to sharing hope with others who are in the same situation or are supporting someone experiencing it.
---
Sandra Bacchi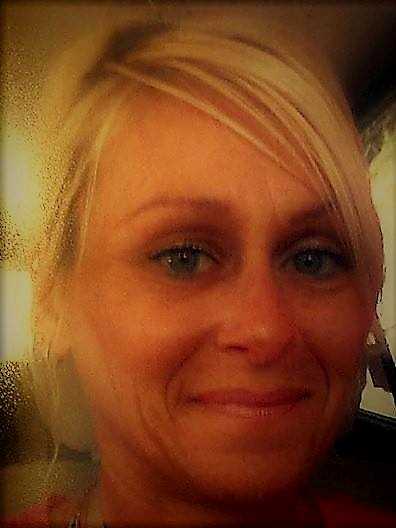 Kings Park, NY
Diagnosis: Other
I felt sick on Thanksgiving Day 2018. I went from doctor to doctor and on medication to another medication only to find myself still ill and getting worse. I felt seasick all the time. I was told I had a sinus infection, a virus, an ear infection. Then I was sent to an ENT who had no idea what to do with me so on my 2nd visit to my ENT he sent me to the emergency room where I had every test you can think of only to find nothing wrong. The next day I took it upon myself to see my vertigo specialist. He diagnosed me in 5 minutes after 5 months of hell. I am now on the road to recovery and feeling great.
---
Diana Beato-Fernandez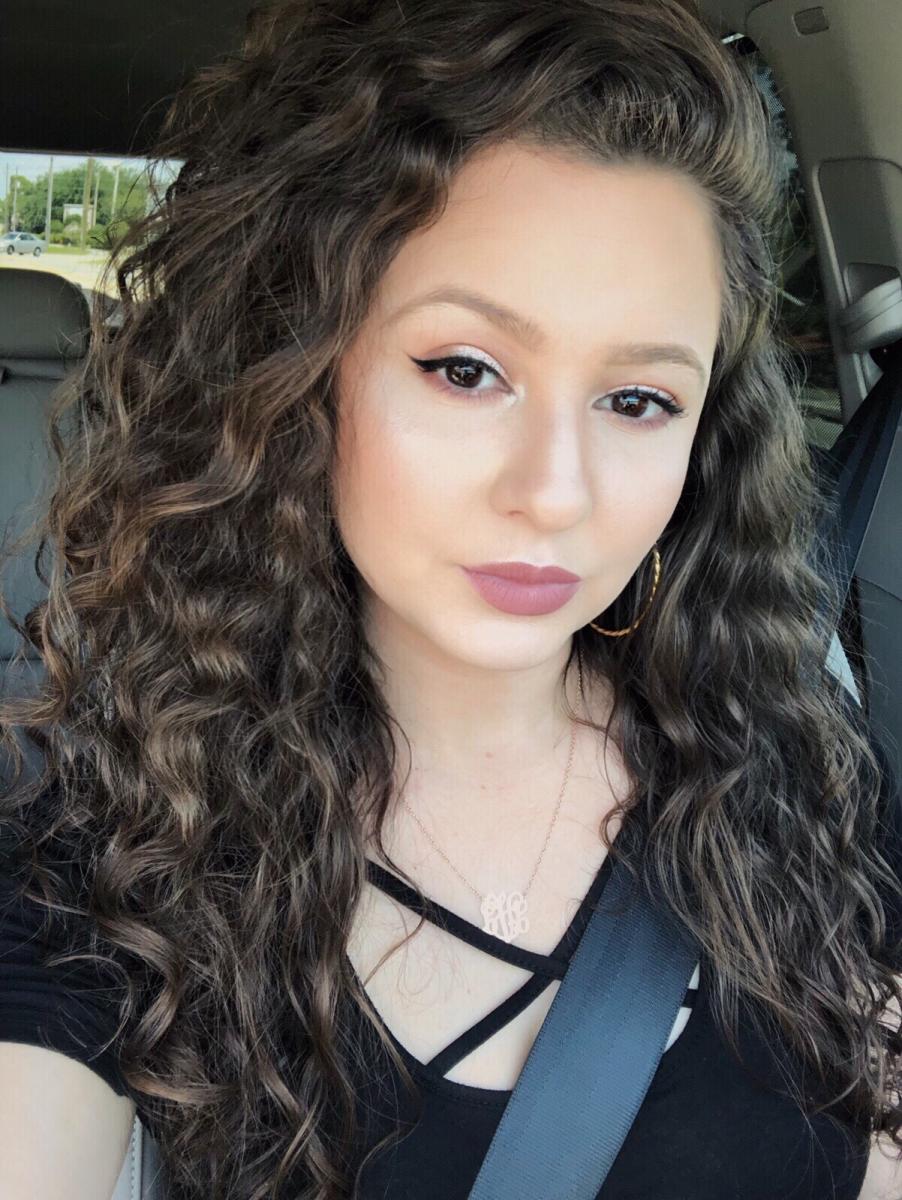 Tampa, FL
Diagnosis: Migraine Associated Vertigo MAV)/Vestibular Migraine
I'm a mother and a wife and Never in a million years did I think this would be my life at 30. It all started 2 years ago with sporadic feeling of swaying but the real challenge didn't start until March of this year when it became chronic & I had to start the ordeal that can be finding the right dr. At first two different ENTs told me it could be a variation of Meniere's since my mother suffers from it, imagine the panic since I've seen it first hand, but deep down I felt like that wasn't the real reason for my dizziness, I wasn't having rotational dizziness/vertigo attacks plus my tests showed perfect hearing. Thanks to VEDA I learned what a neuro-otologist is and found one ASAP and that's when the diagnosis of vestibular migraine came. Instagram
---
Lara Bishop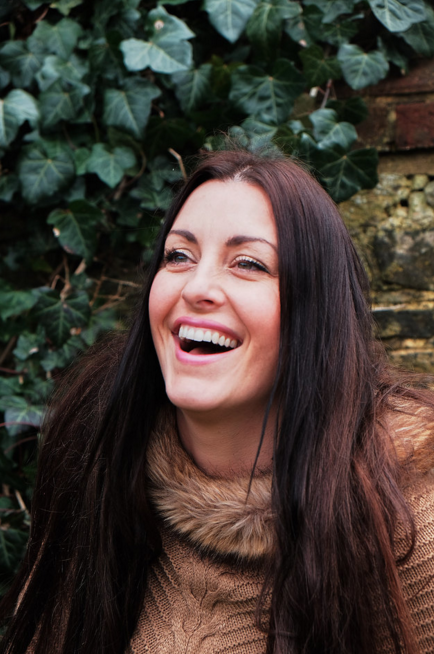 Surrey, UK
Diagnosis: Vestibular Migraine
Hi everyone! My name is Lara and I am a proud mummy of identical twin girls. I was diagnosed with vestibular migraines in 2012 and vestibular neuritis in 2013. My disorders have been life-changing for me, trying to deal with invisible illnesses is very hard and difficult for family and friends to understand. As well as having vestibular disorders I have also suffer from GAD (General Anxiety Disorder) and depression. I have spent some time now, making some major changes in my life to help, as well as CBT (Cognitive Behavioral Therapy) and VRT (Vestibular Rehabilitation Therapy) I am so passionate about raising awareness of debilitation vestibular conditions and help support other sufferers and educate non-sufferers. Despite everything, I have a very positive outlook on life and hope to spread my positivity and motivation to others. Visit my blog at https://mummyseeingdouble.com.
---
Jodie Brenner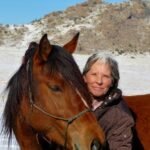 Missoula, MT
Diagnosis: Unilateral Vestibular Hypofunction, Tinnitus, VM and BPPV
October 2008 was my first BPPV (R) experience when I toppled over doing yoga. It caused severe vertigo for 3 weeks. Since then, it flares up several times a year. In April 2019 shingles virus caused nerve damage resulting in Unilateral Vestibular Hypofunction, Tinnitus, VM and BPPV (L). VeDA has helped me over the years with reliable information and kind, positive people. As a VeDA Ambassador I want to help bring awareness to the many Vestibular disorders that impact people. During my healing journey I started painting again and hope my art is an inspiration to others on their healing journey.
---
Sandy Brunner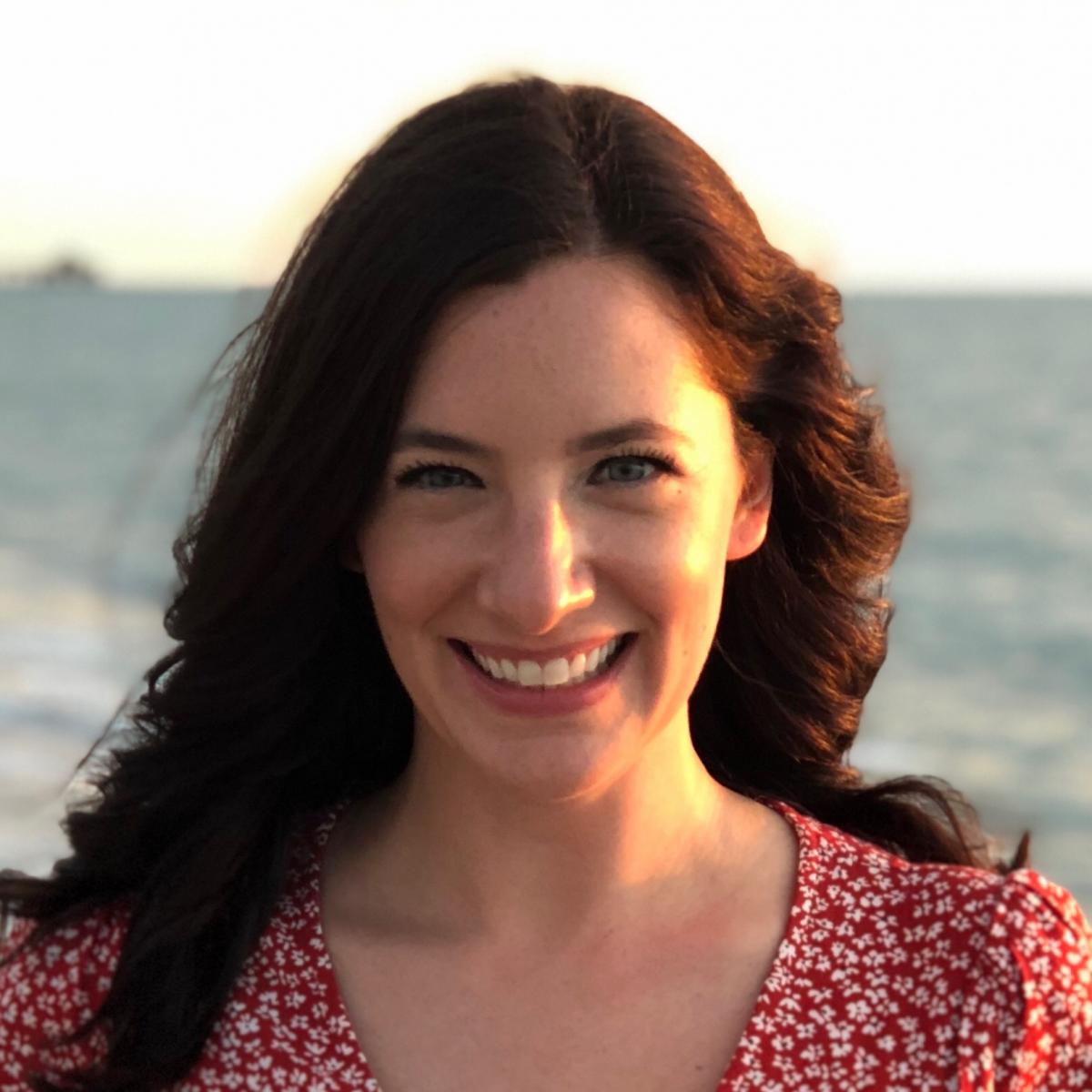 Milwaukee, WI
Diagnosis: Vestibular Migraine, Mal De Débarquement
Hi! I'm Sandy, a speech-language pathologist and writer. My "voyage" with MdDS and VM started in 2018 on a trip to Europe. After a few airplane, car, and boat rides, my whole world was constantly in motion on land. I felt and saw rocking, bobbing, and swaying, as if I was still on a boat. I've been trying to get my land legs back ever since! Since then, my coping strategies and skills have improved, and so have my symptoms– very, very slowly. I'm hopeful I'll reach remission someday, but until then I'm trying to ride the waves of MdDS and live my best boat life despite the dizziness! I decided to become a VeDA Ambassador to raise awareness and help other keep living life to the fullest with MdDS. I chonical my struggles and triumphs on instagram and in my blog.
---
Rishi Bhosale
Port Jervis, NY
Diagnosis: Vestibular Neuritis
I was sick due to flu in March 2020, when suddenly one day serious spinning hit me for few seconds. After that it was all downhill! Lights bothered me and I had constant imbalance complimented by anxiety and panic disorder.. after months of doctors visits I was diagnosed with VN with hypofunction in my right ear. Now after months of VRT and Yoga I am on my road to recovery. I do have off days but I am in a much better space. I am here for my fellow vestibular issue sufferers to guide them and provide necessary tips and tricks to manage these symptoms since it doesn't have any specific guidebook or medication.
---
James Bulgo
Bridgend, UK
Diagnosis: Labyrinthitis
My journey started when first diagnosed in 2006 with labyrinthitis which has stayed with me ever since due to lack of compensation! I set up a support forum and subsequent Facebook group just after diagnosis to help and support people who experience dizziness and am glad to be part of VeDA in order to help inform people about the condition. I'mdizzynow Facebook Group.
---
Laura Cala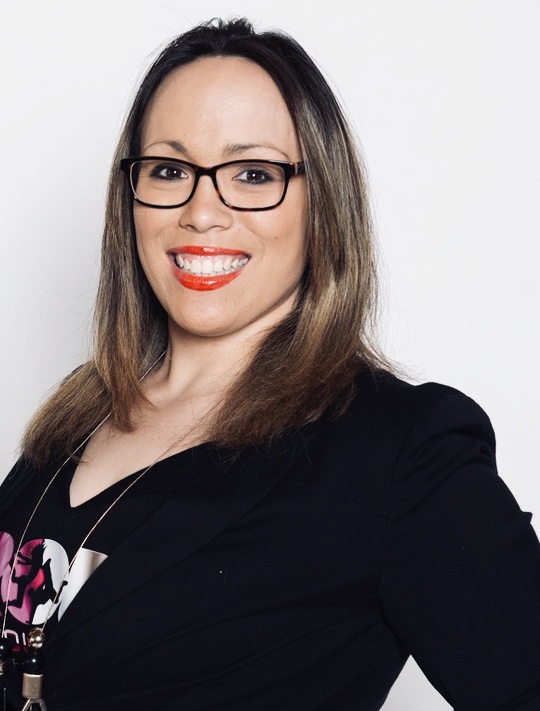 Karawara, Australia
Diagnosis: Migraine Associated Vertigo (MAV)/ Vestibular Migraine
Late 2016 I woke up one morning and life as I knew it was changed. It became a search for answers. I was constantly scared something would happen I couldn't explain nor control. In late 2018; I broke down at the GP and it was there I was handed Generalized Anxiety Disorder. I knew this wasn't it! In early 2019 I came across a physiotherapist who tested me and disgnosed me with Vestibular Migraines — something I have never heard before. For the first time in almost 3 years I felt like someone finally understood. I went home and googled everything on vestibular; I still remember that night feeling absolutely amazed that everything I felt I was reading right in front of my eyes! I started the road to recovery! I soon got referred to the right type of Neurologist, discovered yoga, and fel in love with wellness. Today I'm living!
---
Saravanan Chockalingam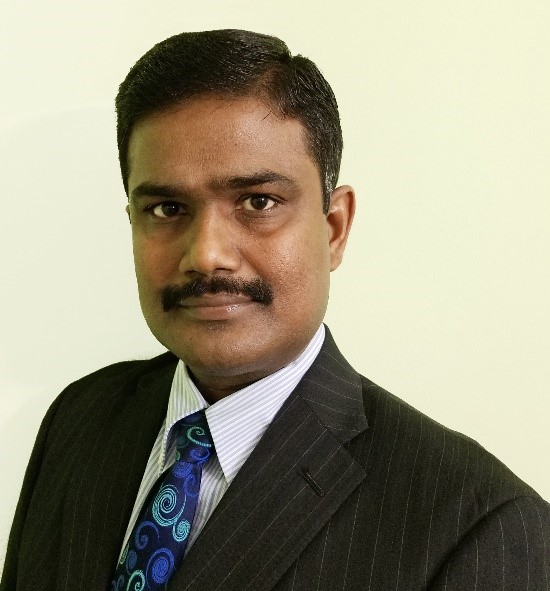 Waterford, Michigan
Vestibular Professional
Saravanan Chockalingam [Van] PT, DPT, CLT, CYT: Van is a physical therapist who specializes in vestibular rehabilitation. He's been practicing physical therapy for more than 24 years and focusing his treatment on vestibular patients for 12 years. Dr. Chockalingam also teaches vestibular rehabilitation internationally and participates on VeDA's Patient Education Committee to help improve the educational materials we have available for patients.
---
Louise-Jane Cleaver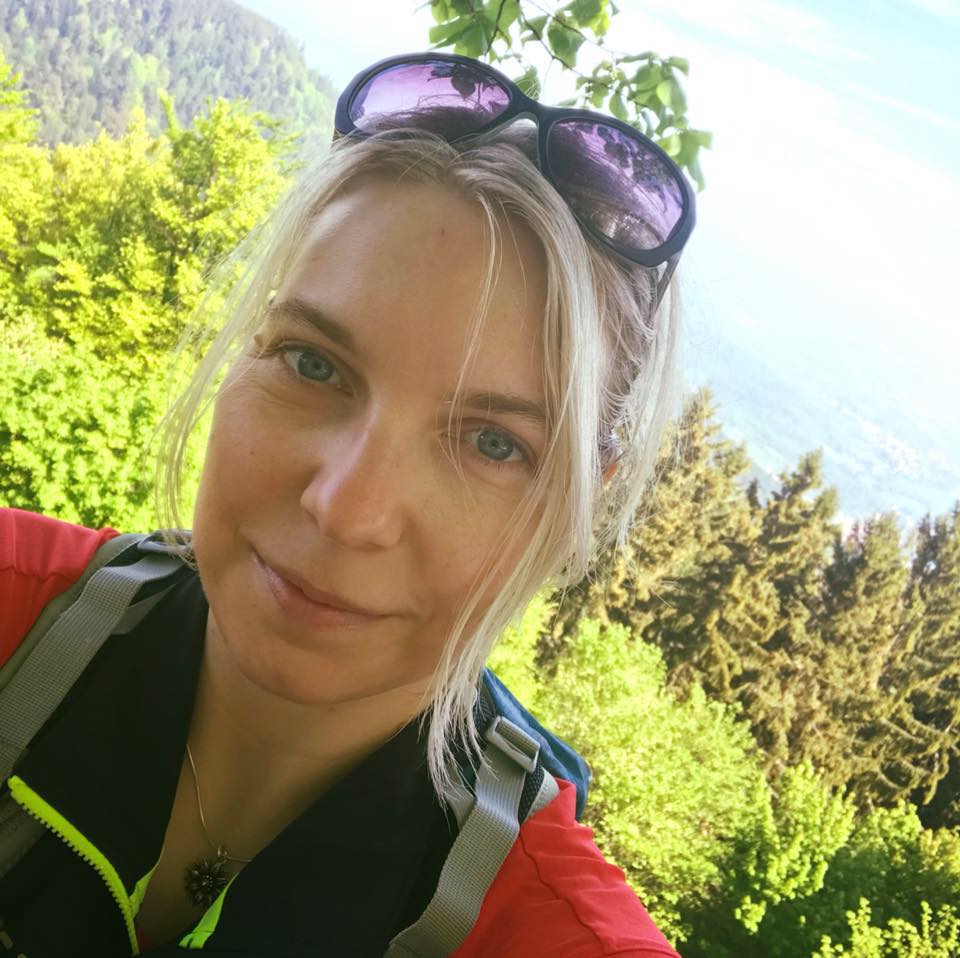 London, UK
Diagnosis: Migraine Associated Vertigo (MAV)/ Vestibular Migraine, Persistent Postural Perceptual Dizziness (PPPD), Vestibular Neuritis, Other
I was diagnosed with Vestibular Neuronitis, Vestibular Migraines & Visual Vertigo in 2018 and PPPD in 2019. The journey to getting diagnosed started with a sever vertigo attack when I returned to work in October 2018, following a holiday in France where I picked up a viral tummy bug. Ever since that first experience of spinning vertigo, my life has been off balance, visually distorted and plagued with daily migraine attacks. There is a history of migraines and vertigo on my paternal side of the family – so it seems it was in the genes! My consultant suspects that over the past 12 years an undiagnosed migraine (which GPs mistakenly diagnosed to be sinusitis) and a change in my hormones also contributed to this. I'm still trying to figure out how to cope with having a vestibular disorder, but I know there are many others. Instagram
---
Valerie Collins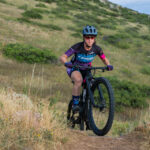 Fort Collins, CO
Diagnosis: Meniere's Disease
It took me 12 years to reach this diagnosis, a lot of doctors didn't know what to do with my list of symptoms. I got ignored a lot and told that I had anxiety and was given a pill. Which I refused to take. I knew something was wrong with me, I just didn't know what. By the time I was finally diagnosed in the spring of 2020( before the world shut down) I had figured out how to manage myself, mostly. Receiving my diagnosis was incredible, but also very isolating. I am an athlete on an elite women's mountain bike team. I looked for more information on how to compete on the bike and manage myself, and there is no information out there! That's when I decided to start getting information together and launch my website for athletes with Meniere's. I just really want to help others with this and let them know they are not alone in this!!
---
Jennifer Crespo
River Edge, New Jersey
Diagnosis: Migraine Associated Vertigo
On October 27, 2016 , I was 34 weeks pregnant. That day, I woke up early to prepare for the day ahead and was feeling well. I'm a high school teacher and I remember I was at work when and halfway through my first class when I felt strange . There were some snow flurries gracefully swirling in the air and I thought I was affected by the barometric pressure. As the day progressed so did the strange "dizzy" feeling which eventually culminated in a full blown vertigo attack. I was terrified and the severe attack lasted for several days . I saw many doctors and was referred to a vestibular rehabilitation therapist . At that time, I was living with fear and had to learn new medical terminology. Additionally, I was terrified that something terrible was going to harm my unborn child. I delivered my healthy and beautiful boy at 41 weeks, but was still left with severe and chronic symptoms that also were the catalyst for severe depression. I searched for answers everywhere and stumbled upon Vestibular Audiologist, Joey Remenyi, on Youtube. I eventually signed up for her Rock Steady program, and have also purchased her book. Joey has empowered me to heal through the process of neuroplasticity by having faith and trust in my body. I'd like to say that it has worked and that I have regained most of my balance . In August of 2020, I was diagnosed with Stage 2 , node negative breast cancer. Through the process of neuroplasticity, I had a fairly seamless recovery from surgery and am doing well on chemotherapy. In fact , it is the gift of vertigo that has allowed me to heal so well mentally, physically and spiritually through the breast cancer journey. There is so much possibility in life. I never thought I'd reach this point of feeling so empowered and passionate about helping others. Just when you're ready to give up, there's always someone there who will provide you with support and help you to find the solutions that you need! I'd like to thank this wonderful group and also acknowledge the time that physical therapist Dr. Kimberly Bell provided to me several years ago via a memorable telephone conversation and many email exchanges. I am so grateful for all of you who have supported my healing in this vestibular community!
PS: My son is now 4 & is healthy, happy and thriving 🙂
https://www.instagram.com/be_brilliant_be_you_/?hl=en
---
Heather Davies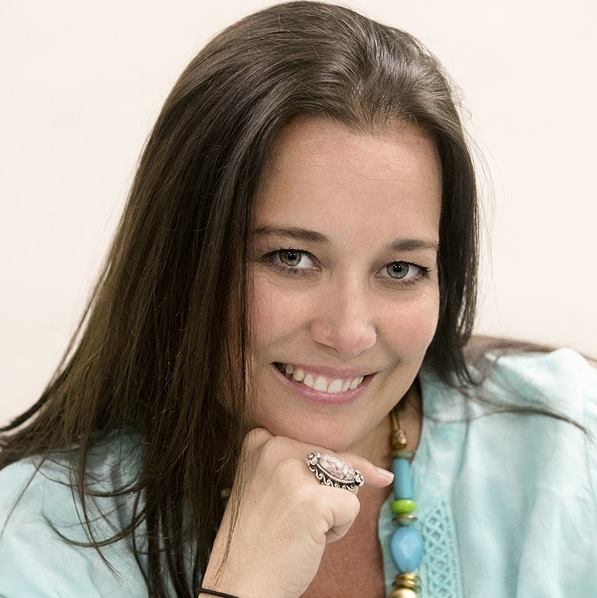 Riverview, Florida
Diagnosis: MdDS, Vestibular Migraine, Vestibular Hypofunction, Otosclerosis, Vestibular Neuritis
I was first diagnosed with vertigo 18 years ago. In October 2016, I started to feel pressure and numbness on the right side of my head and face, as well as tinnitus and weakness. As my symptoms intensified I was forced to withdraw from school, stop driving, and take a leave of absence from work.  By the end of 2016 and into 2017 I was diagnosed with VM, otosclerosis, hyperascusis and MdDS.  I was introduced to VeDA by fellow Ambassador, Lara Bishop in her remarkable Facebook support group.  With her encouragement, I decided to become a VeDA Ambassador, to help bring awareness to the community and to offer support to fellow spinners, while I, too learn to walk in this new life.  I share openly about my journey at https://www.instagram.com/my.yummy.messy.life.
---
Sian Day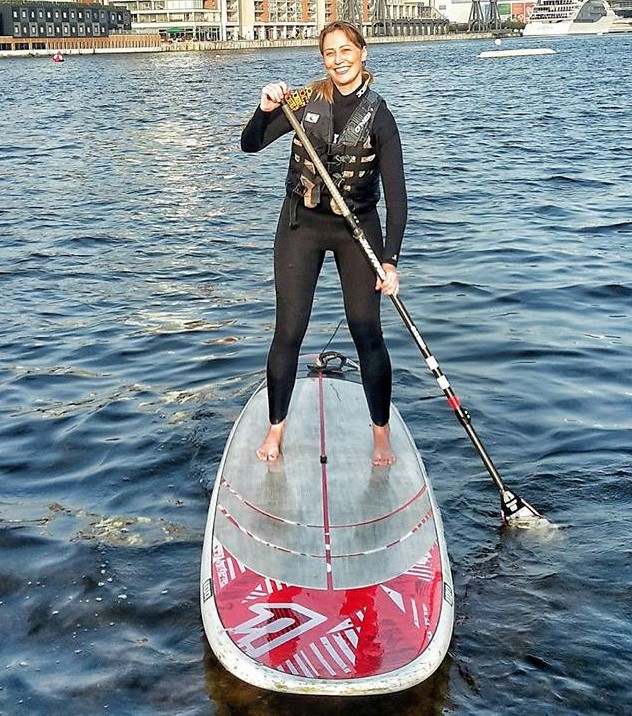 London, UK
Diagnosis: Migraine Associated Vertigo
Hello everyone, my name is Sian, I live in London and I've been suffering from vestibular migraines for coming up on 3 years now and it has definitely been life-changing. It affected my career, partnerships, friendships. I also have suffered from anxiety, depression, insomnia and dizziness on a daily basis. The hardest part is that I look fine so people don't understand what a daily struggle it can be just to go into your local supermarket and buy a pint of milk! I wanted to be an ambassador to bring more awareness and understanding to this condition and to support others living through the same illness. I have come a long way since I was first housebound in the early days and I look forward to reaching my ultimate goal, which will be to surf again next year after a year absence. I have also created a Facebook support group.
---
Sarah Desantis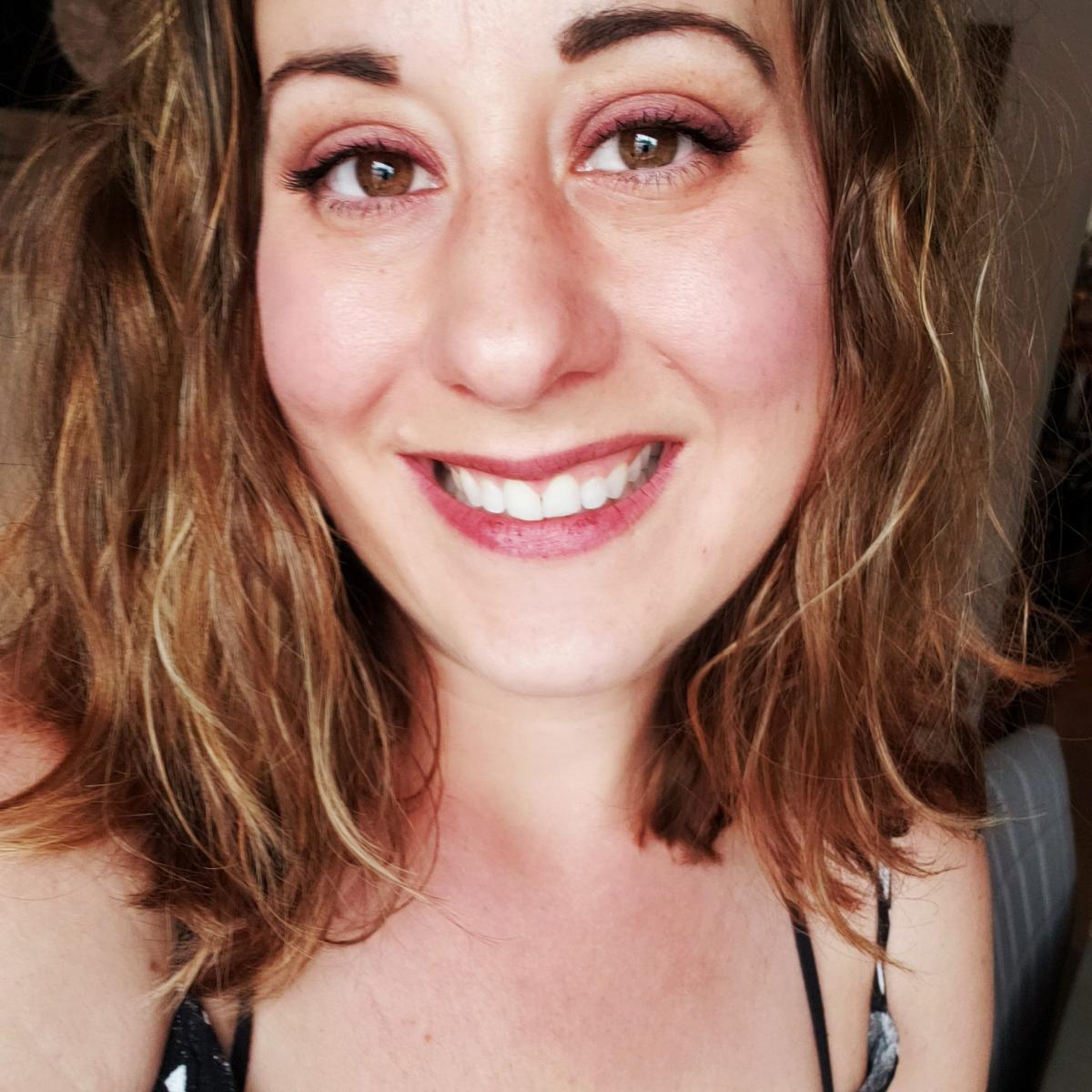 Enola, PA
Diagnosis: Migraine Associated Vertigo & Cholesteatoma
In 2006, I began to experience symptoms that were difficult to explain. Visually and spatially, things looked and felt strange, and I felt disconnected. That same year, I was diagnosed with a cholesteatoma. It has been recurrent; I've had a total of 5 surgeries over a decade to remove it. My symptoms seemed to worsen after the discovery of most recent cholesteatoma, and I finally got in with a new ENT/otologist who diagnosed me as having vestibular migraines. I had been told for many years that my symptoms were just anxiety-related, so it was a relief to have a diagnosis. The hardest tasks for me are driving, grocery shopping, and busy visual scenes. My hope is to raise awareness about vestibular disorders, so no one has to go for so long like I did, not knowing what was wrong!  My Blog
---
Celeste Dixon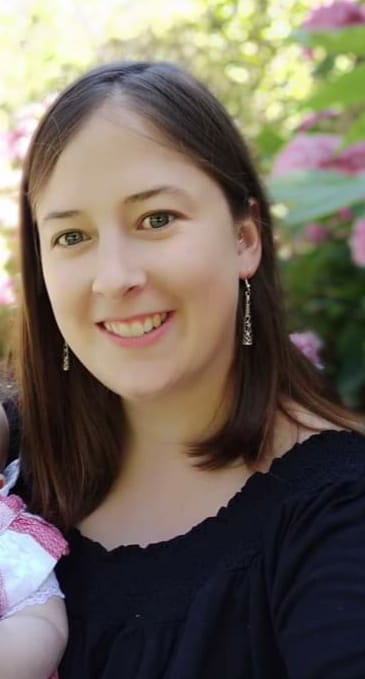 Victoria, AustraliaDiagnosis: Migraine Associated Vertigo, Vestibular Neuritis
I went to bed as a healthy 30 year old one night, and woke to a spinning, dizzy world the next day. I knew something was dreadfully wrong when I couldn't walk without almost falling over. My eyes couldn't focus properly, I couldn't think straight and I had severe sensitivity to sounds. After many tests and seeing many specialists, I was diagnosed with vestibular neuritis and chronic vestibular migraine. For a year I lived in a dizzy misery, but found that medication did help to ease some of my symptoms. While VM is an illness with a mind of its own, these days my health is greatly improved. I now have a bouncing baby as well as a four year old and am learning to navigate a dizzy life with a young family! Vestibular problems can be so isolating, so I think it's fantastic work VEDA is doing to raise awareness.  Facebook page
---
Gemma Dubbelman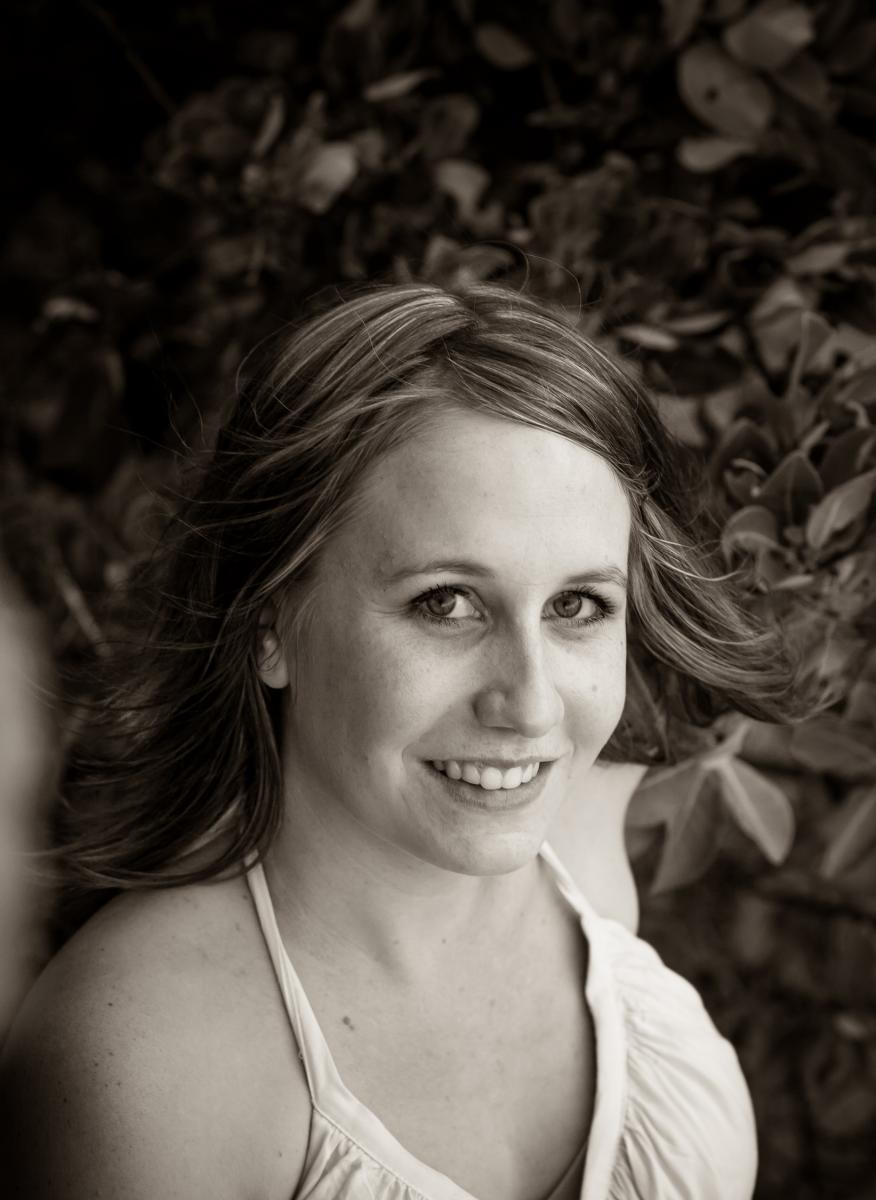 Australia
Diagnosis: Migraine Associated Vertigo
I was originally misdiagnosed with vestibular neuritis and then eventually after extensive audiology testing was correctly diagnosed with vestibular migraines. The range of emotions when the audiologist told me there was no doubt I had migraine vertigo ranged from relief as I was finally getting an answer, to fear as there was not much known about treatment and the condition. I knew that day when I walked out of his office my life changed forever. I have since seen a Neurologist and have been trialed on medications. I have had some successes but still have a long way to go before I could say I am recovered. I was working as a Registered Nurse but have had to stop work since becoming unwell. My kids and my partner have been my inspiration during the whole ordeal. I hope to spread more awareness for this condition.
---
Emily Englert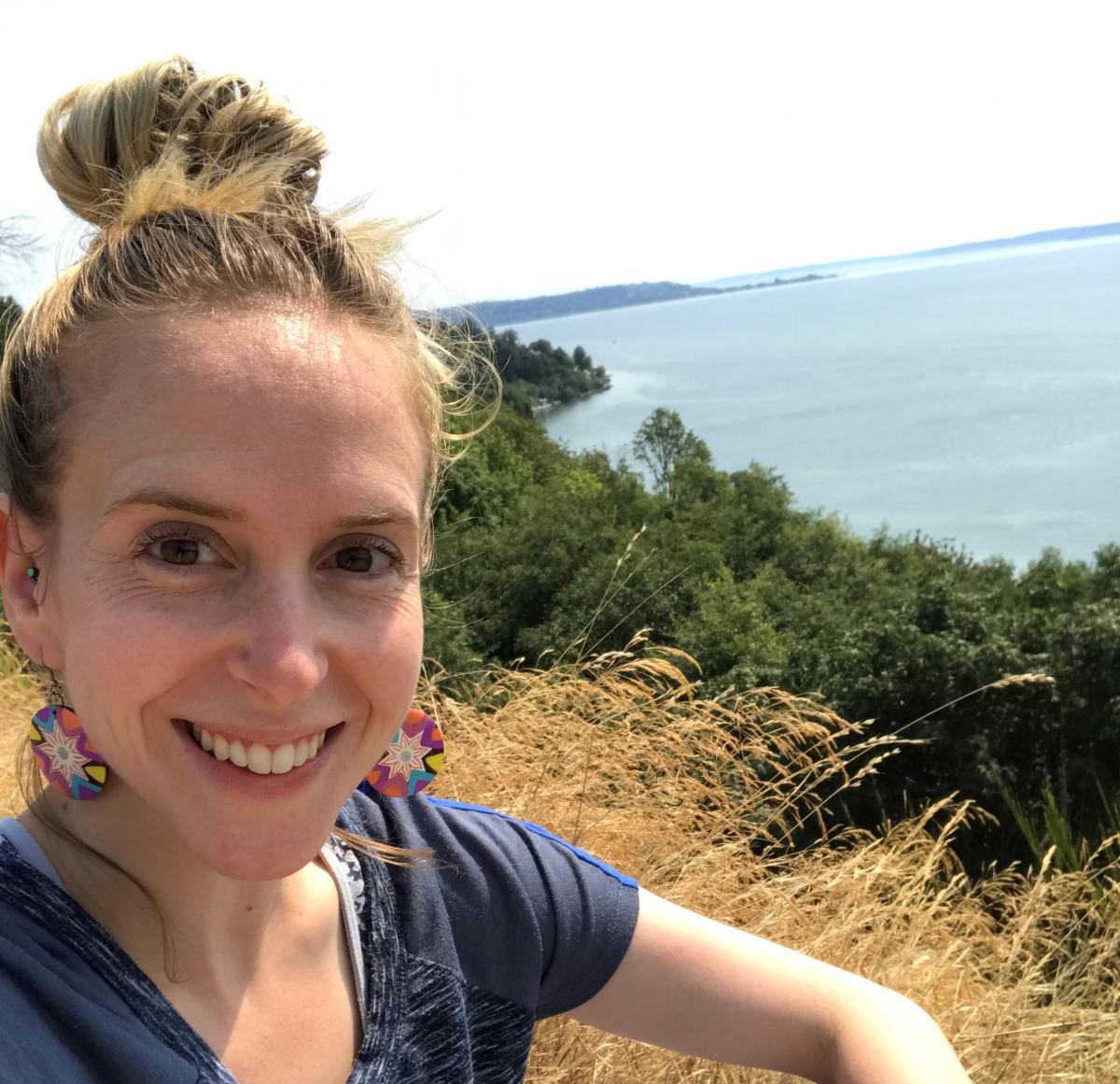 Syracuse, NY
Diagnosis: Vestibular Migraine, Vestibular Neuritis
10/31/16 was the day it hit – I felt like I was living on a moving dock, looking at my life from the outside, anxiety coursing through my body. There are no easy words to describe the onset (in my case vestibular neuritis which triggered vestibular migraines). I had just had my second child when it hit and I had to show up, somehow.  I held tight onto any improvement and gratitude for slow progress. I believe that you have to advocate for yourself in this battle. I've explored both a holistic and western medicine approach, eating a vegan diet, embracing a holistic support system, and working with a holistic doctor and neurologist. Around two years in, with persistence and hope, I felt grounded  I believe that I'm a Vestibular Warrior and so are all the beautiful people out there battling their own vestibular something. Check out my story on my blog.
---
Kayla Edwards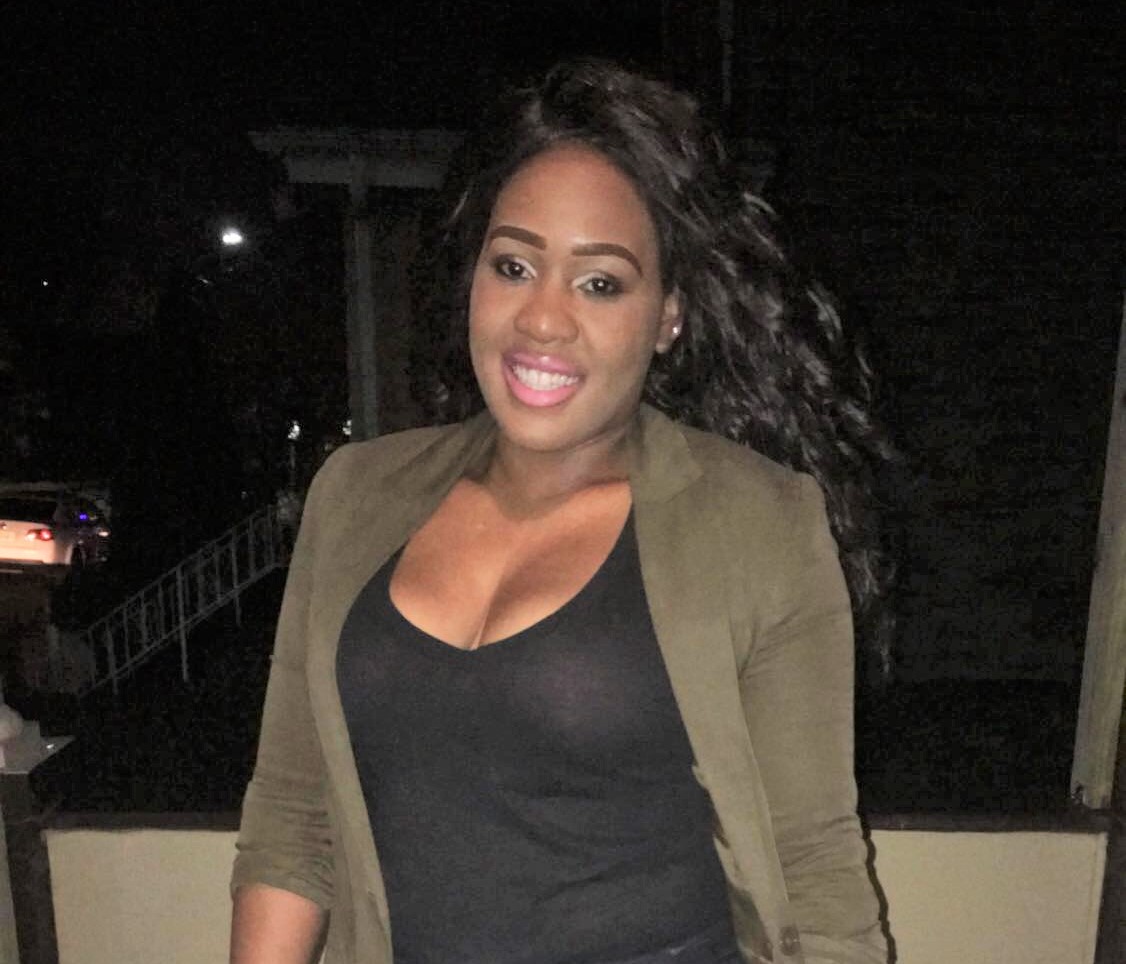 Carteret, NJ
Diagnosis: Migraine Associated Vertigo
I've been diagnosed with bilateral vestibular migraines: associated vertigo since 2017 but I've had the symptoms for 5yrs now. It's a battle dealing with it because you don't know when an episode will happen.
---
Kelsey Flint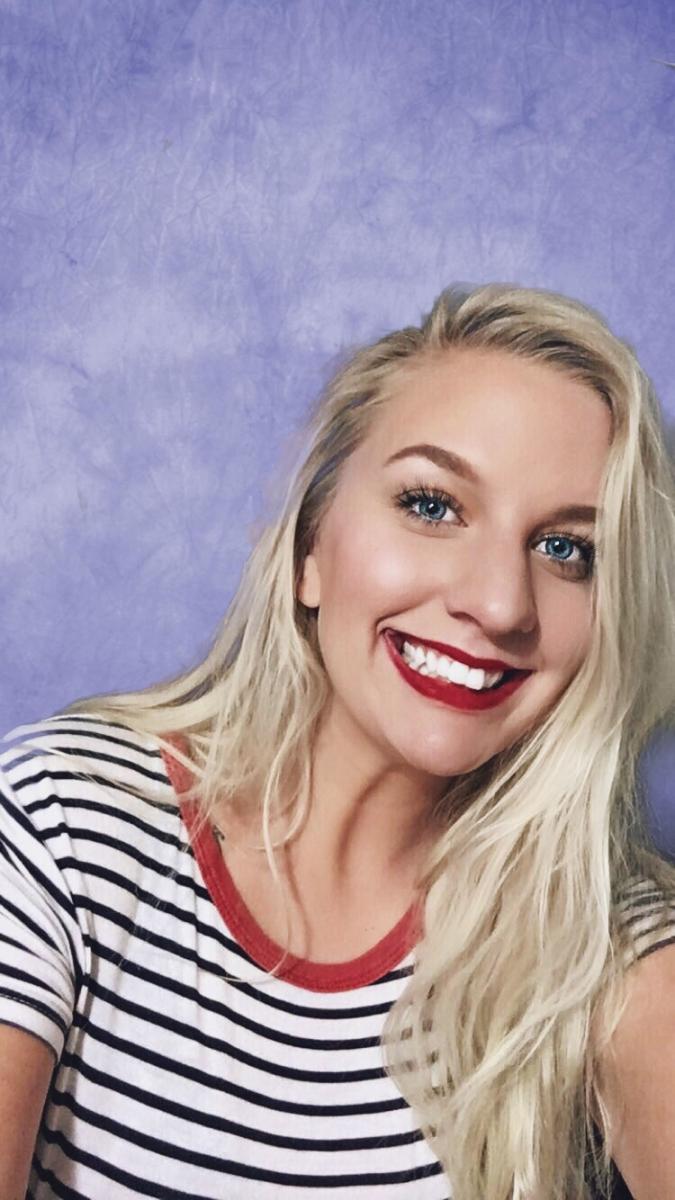 East Lansing, MI
Diagnosis: Vestibular Migraine
One day I was a normal college student lusting for everything life had to offer me; another day Vestibular Migraine decided to make all of my days dizzy and out me in a brain haze. Grieving your "old" life is normal. Healing isn't easy but it makes you so much stronger and so much more resilient than you think. I never wish for my old life anymore. Fighting to get better and to have a mental clarity is so important. Mental health and vestibular disorders go hand-in-hand. We must not throw in the towel because we are only getting started!
---
Kaci Frick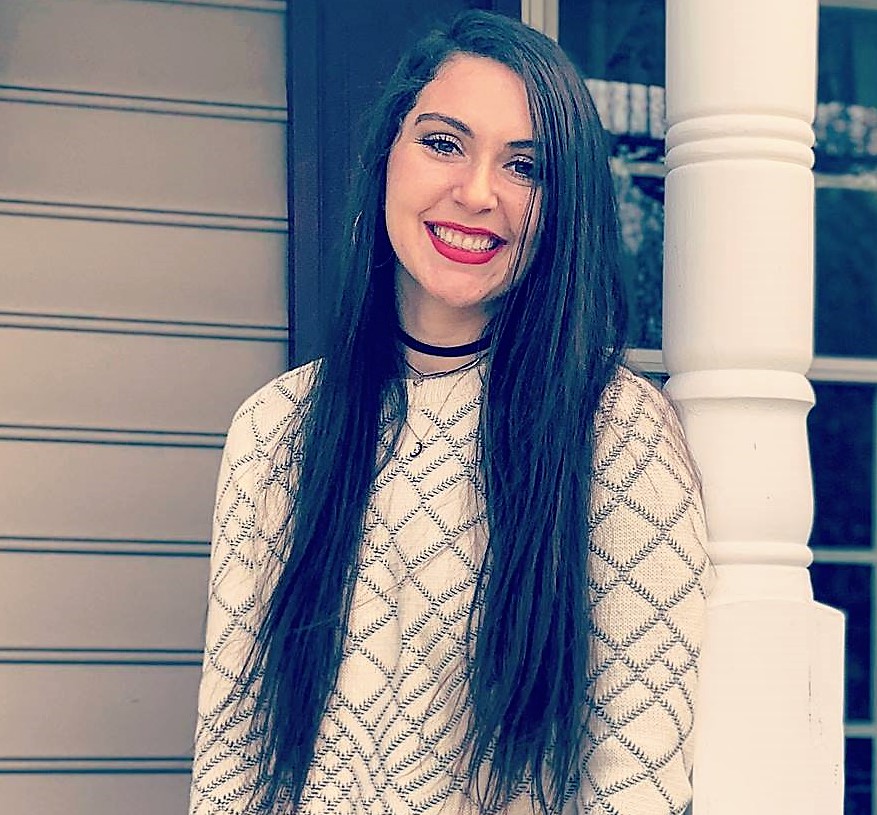 Mount Airy, MD
Diagnosis: Vestibular Migraine
My journey with vestibular illness started in January 2018. I was misdiagnosed with a concussion after a sport-related head injury. I was experiencing extreme photophobia, dizziness, vision distortion, and hearing sensitivity. I spent months in bed with headaches, light/sound sensitivity, and I was unable to live my life. Over the course of 2018, I've been passed to 8 different doctors who have attempted to treat me. It wasn't until I had ENT testing done that I was told my symptoms seemed most like vestibular migraine. It's been a long journey but I feel physically, emotionally, and mentally better than I did in 2018. As a VeDA ambassador, I hope to educate, bring awareness, and show people that you don't have to give up living your life. Check out my Instagram page.
---
Gill Frood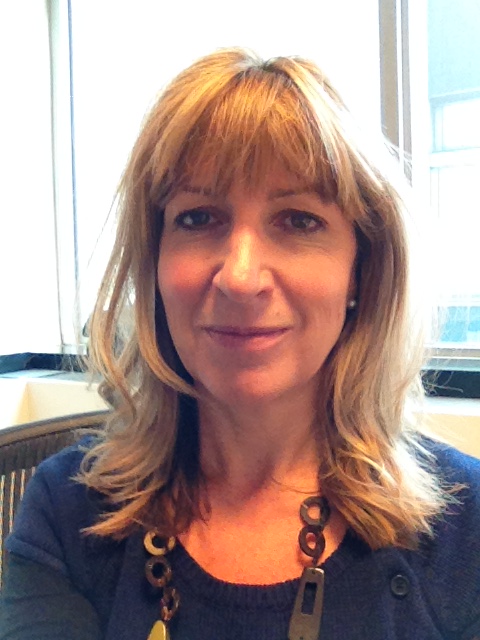 London, UK
Diagnosis: Migraine Associated Vertigo (MAV)/ Vestibular Migraine & Ménière's Disease
I had my first taster of vertigo 20 years ago. It was Christmas time and my sons were both very young. The room spun for 3 hours then I was OK. I really didn't think anything more about it for another few years, just passing it off as the last remnants of an ear infection and cold. It was in my 40s that I experienced the real force of regular vertigo, balance problems and having to resign from work. I felt really defeated at first and very isolated. No one seemed to understand how I felt, not even my doctor. Veda provided comfort and advice and over the past 5 years I have managed to gain some understanding of triggers and learned to survive and thrive. As a VeDA Ambassador I hope to raise awareness of vestibular conditions and help other people to believe that things can get better.
---
Claire Garbett
Swanley, United Kingdom
Diagnosis: Vestibular Miagraine
I was diagnosed with vestibular migraine in 2012. My symptoms began with dizziness, vertigo and fatigue following a reaction to a medication for another condition. It took a long time to get a diagnosis, and when I did the VeDA information was invaluable. My symptoms finally made sense! A combination of Botox, physiotherapy and lifestyle changes mean that I haven't had a vertigo attack for several years and the daily dizziness is vastly improved. I started my website, to help people with chronic conditions connect with each other and to share diet and lifestyle tips. As a VeDA Ambassador I hope to improve awareness of vestibular disorders and further build a community of support amongst those suffering with them. Instagram: @throughthefibrofog.
---
Johan Galeano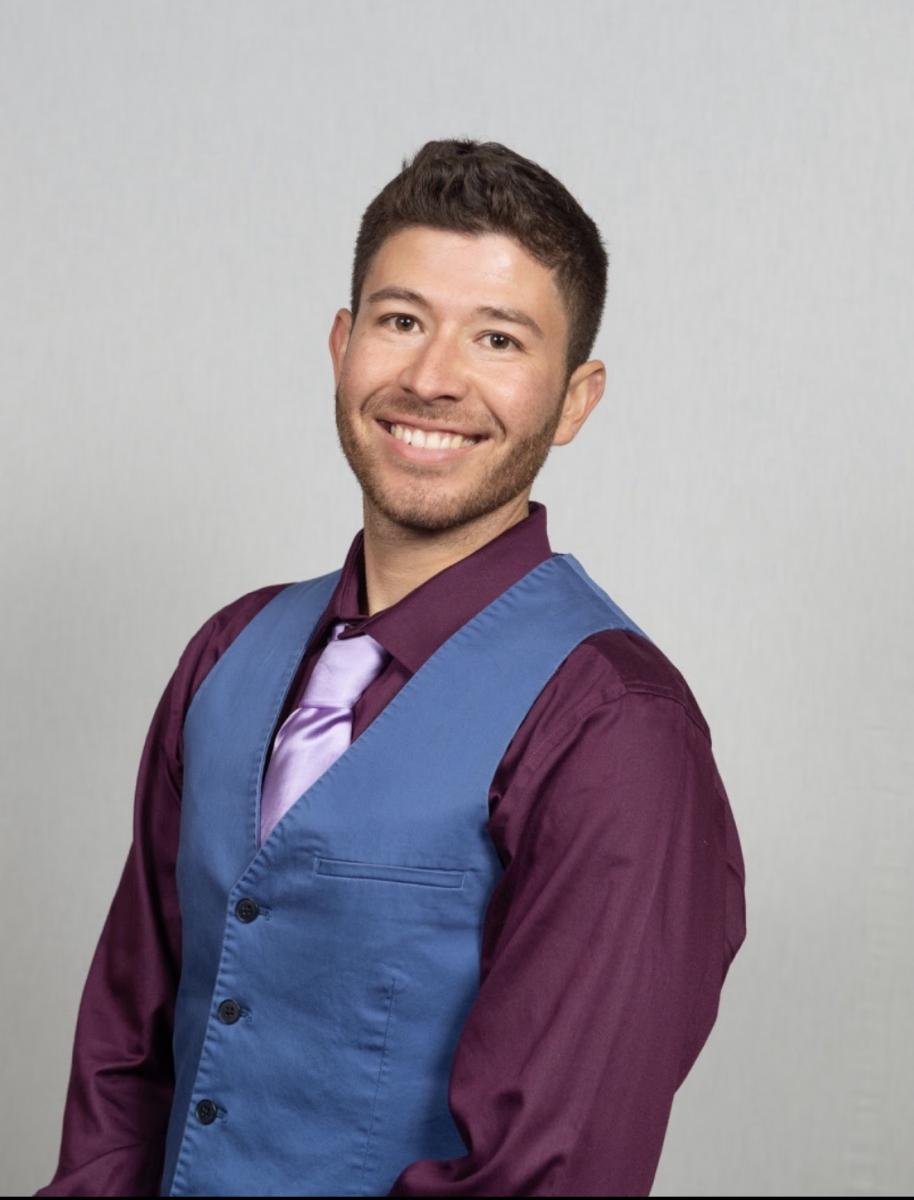 Calgary, Canada
Diagnosis: Vestibular Migraine (MAV)
Hi my name is Johan Galeano, also known as the CHAPPINESS Guy. I am a son, a husband, a father, and a friend. Last year in April 2019 I woke up early one day with my whole world turned upside down. I had the most surreal symptoms imaginable (dizziness, vertigo, visual disturbances, headache, neck pain, anxiety, fear, tremors, etc.). After MANY different doctor visits I was diagnosed with Vestibular Migraines. It was a difficult diagnosis to accept but it has helped me grow and become a better person. I am closer to God than ever before, I appreciate life, family and frriends and I've made soem new amazing vestie friends. I have also embarked on the mission to raise awareness and provide community support. If I could summarize my experiene in a few words they would be "we are stronger togeher and Find Your CHAPPINESS guys." Check out my YouTube Channel here: FIND YOUR CHAPPINESS
---
Heather Gonzalez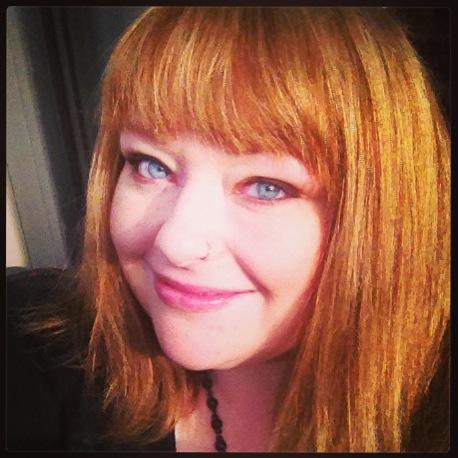 Salem, OR
Diagnosis: Bilateral Meniere's Disease, BPPV
July of 2015 I was diagnose with a vestibular disorder and an inoperable tumor. I had to use a walker as my vertigo was so frequent and bad I couldn't even be left alone. I was a single mom who was working and about to enroll in school to get a higher degree and all that changed in a blink of my eye. I couldn't drive and lost my independence. I went to physical therapy and had a caregiver who managed my meds and helped me shower. It was very difficult. Now my diagnosis is bilateral Meniere's disease and BPPV. I'm an ambassador because there is nothing that I want more than to reach others and inform them of the challenges of vestibular disorders. I also have a very compassionate heart towards all who endure any form of this and can provide empathy. I want others to know they are not alone and whatever they do don't give up. Adventures still await! P.S Here's a link to my Facebook support group.
---
Lisa Gotte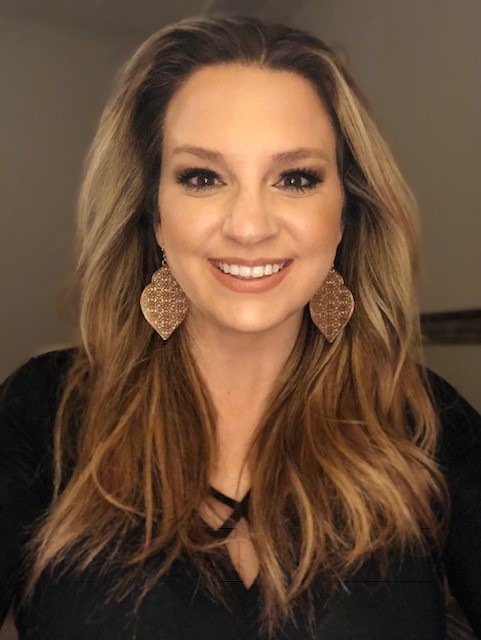 Katy, TX
Diagnosis: Vestibular Migraine
11/5/15 I was sitting in a meeting at work when out of nowhere my world started spinning. My life changed in an instant. I went through 2 years battling just to make it through the day. I had to quit the job I loved and dedicate myself to complete self care. Through lots of research, support and lifestyle changes, I have been able to find my new normal. Although I still have some daily symptoms, I am back to the career world, a present mother and wife, and vow to helping others through this debilitating disease. You are not alone!
---
Marian Groome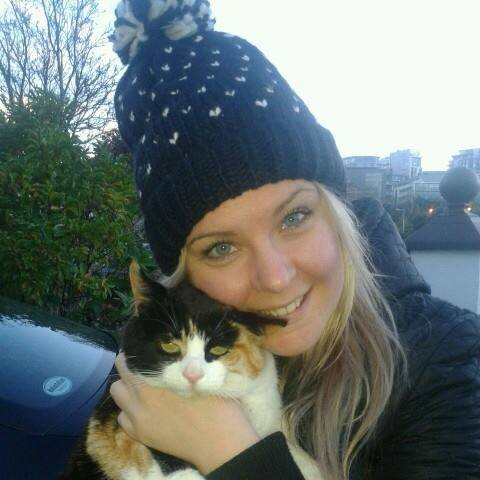 Dublin, Ireland
Diagnosis: Bilateral Vestibular Hypofunction
After being misdiagnosed with labyrinthitis and then bilateral vestibular hypofunction since 2010, eight years later I have now been correctly diagnosed with vestibular migraine and PPPD (Persistent Postural Perceptual Dizziness). I will continue to raise awareness about the damage of misdiagnosis and the importance of educating our health care professionals, through my website (www.curelabyrinthitis.com). I manage my symptoms through Vestibular Rehabilitation Therapy, lifestyle changes and diet.
---
Stacy Harpold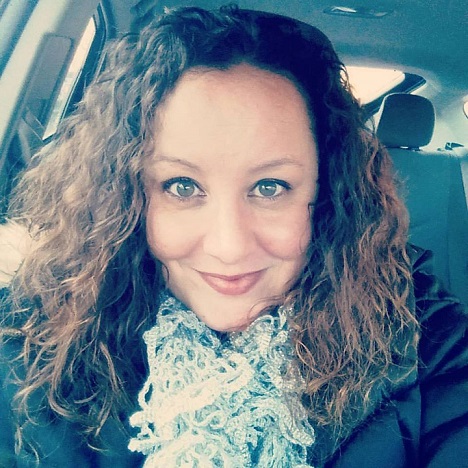 Manorville, NY
Diagnosis: Vestibular Migraine, Meniere's, Vestibular Neuritis
Hi All! In 2016 I was hit with a vestibular disorder which has changed my world forever. The doctors suspected that it was Vestibular Neuritis, which caused me to have 24/7 dizziness, visual vertigo and rocking. I was sent to Vestibular Rehabilitation which allowed me to regain my life back after five months. I was symptom-free for nine months until my life came crashing down again in July 2017. I was then diagnosed with Meniere's, Chronic Vestibular Migraine and Binocular Vision Dysfunction. My recovery journey is taking longer this time around because I have the "trifecta" of Vestibular Disorders. Through this journey I have lost the job I loved, but I came to realize that without my health, I have nothing. In 2016, a fellow vestibular sufferer and I started a Facebook support page called Vestibular Hope.
---
Rae Hodges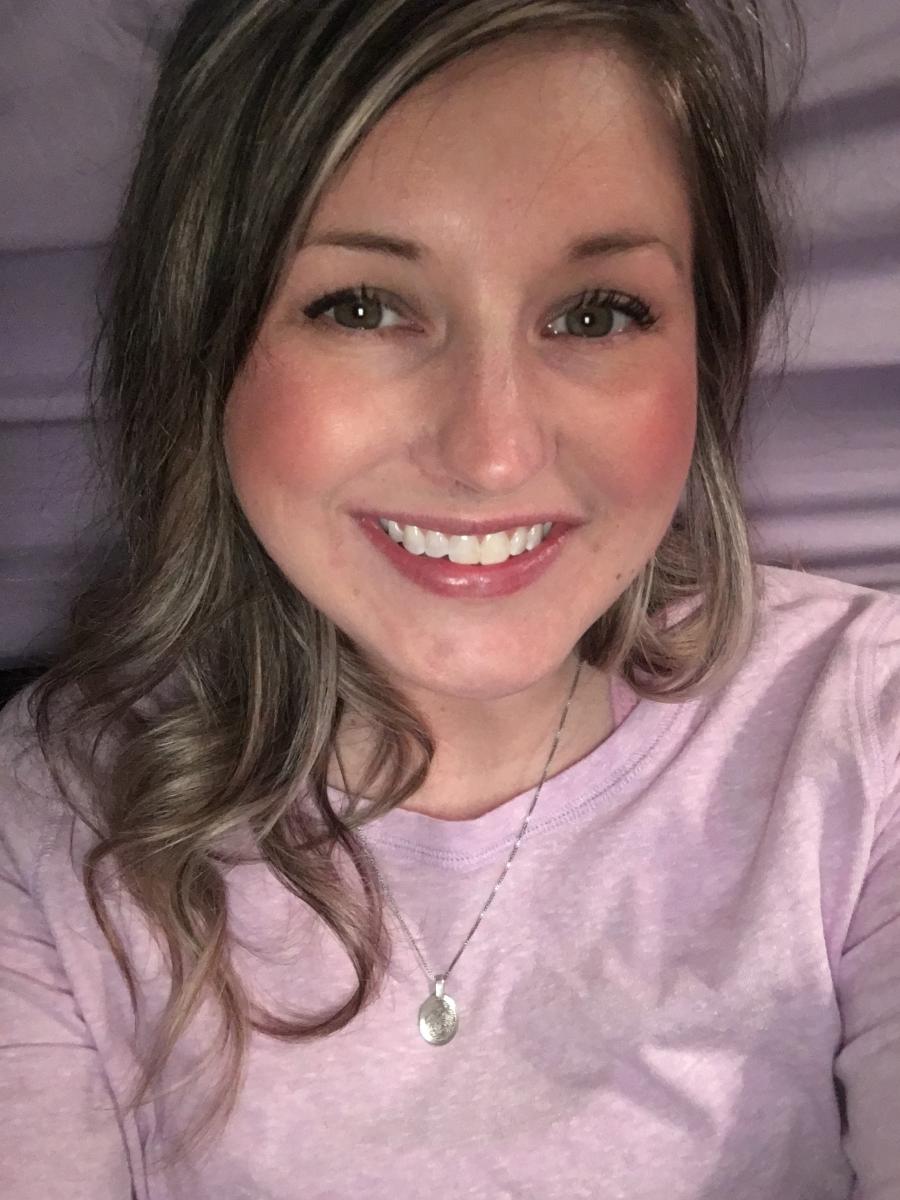 Muskegon, MI
Diagnosis: Benign Paroxysmal Positional Vertigo (BPPV), Migraine Associated Vertigo (MAV)/Vestibular Migraine, Tinnitus
On April 3 2019 I was hit with horrible vertigo while taking a shower. Two months & many appointments/tests later I was diagnosed with Vestibular Migraine by my ENT. The diagnosis was confirmed by my neurologist a month later. I am now 5 months in and have more good days than bad but still experience 24/7 dizziness.
---
Briar Hope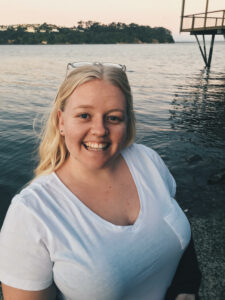 Auckland, NZ
Diagnosis: Benign Paroxysmal Positional Vertigo (BPPV), Migraine Associated Vertigo (MAV)/Vestibular Migraine
Suffering for 12 years with odd symptoms which were all put down to anxiety. March 2019 I was hit badly. Unable to walk, work, function normally. It took until June 2020 for my doctor to understand and book me in to see a specialist. My specialist straight away said vestibular migraine. Support from the online Instagram community encouraged me to reach out to VEDA and become a New Zealand ambassador. New Zealand doesn't have a lot of support for people with vestibular conditions so if I can be of support to someone then I will. I wouldn't want anyone going through what I went through alone.
---
Jennifer Husak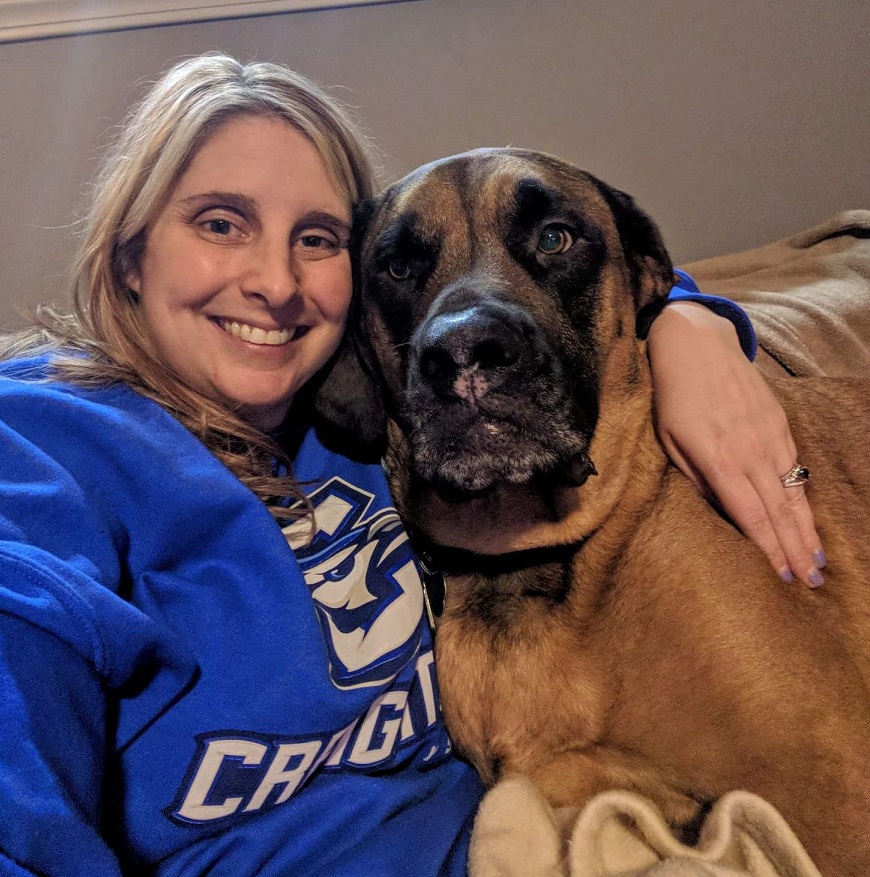 Omaha, NE
Diagnosis: Migraine Associated Vertigo (MAV)/Vestibular Migraine
I have been living with vestibular issues for 4 years and have been diagnosed with Vestibular Migraines. My journey started with severe Vertigo after a series of Sinus Infections and RSV. Originally it was thought that I had VN but after treatment with predisone I was called in for testing. It has been discovered that my right vestibular nerve is barely functioning and my left is compensating for the right. I was told I had Meniere's Disease until I sought an Ear Specialist and Neurologist. It's confirmed I have Vestibular Migraines. This took 3 years for a correct diagnosis and 4 years for meds that work…so far. My triggers are stress and changes in barometric pressure. I've learned though that life doesn't stop at diagnosis. I recently just did a climb of 40 floors, 870 steps without getting dizzy!!! There is hope. 
---
Julie Hutchin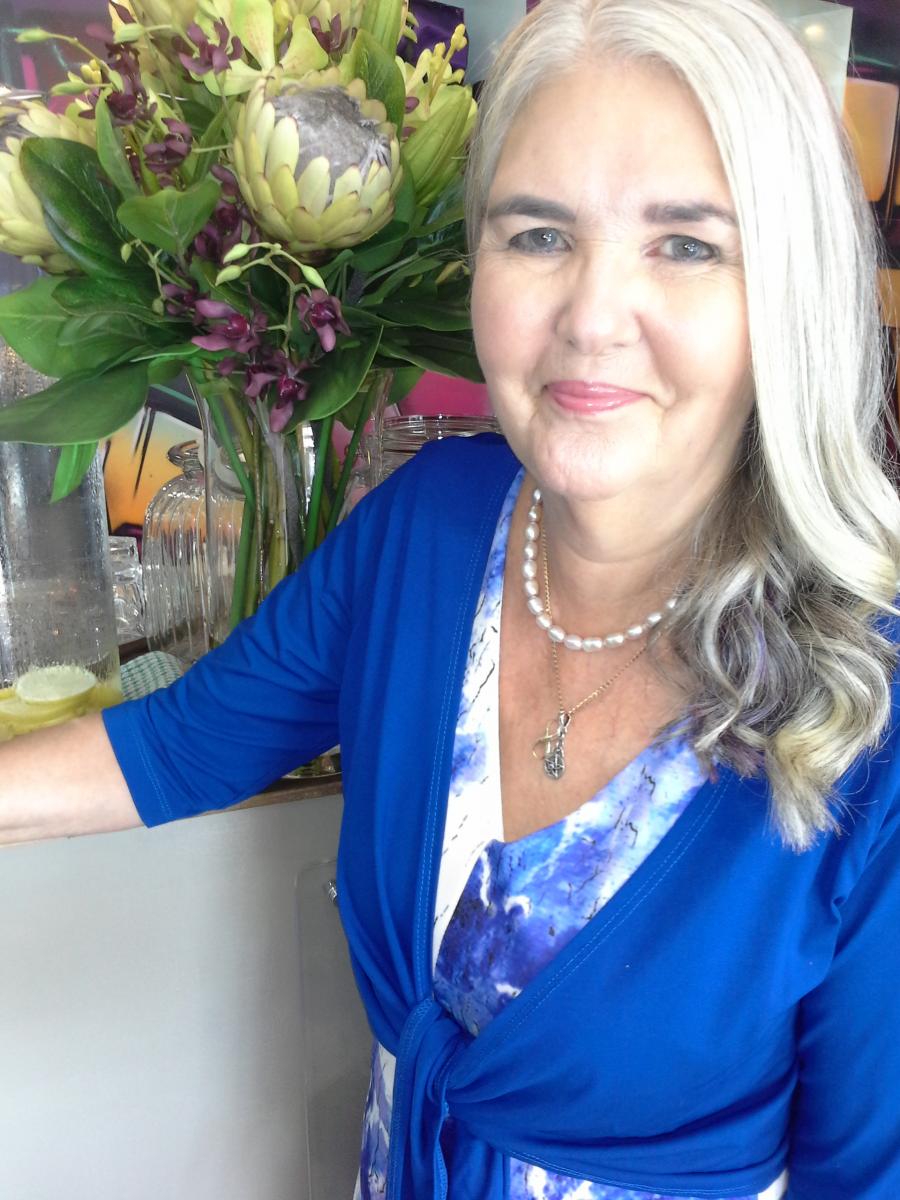 Cairns, Australia
Diagnosis: Vestibular Neuritis 
I was diagnosed with Vestibular Neuritis in 2011 (a side effect of Dengue Tropical Mosquito Fever caught 30 yrs ago). I do vestibular rehabilitation therapy with a vestibular trained physiotherapist. Sometimes I thought that I would never manage on my own. I've learned to cope, but I still feel wobbly and anxious. Fortunately, I have a wonderful group of support people – I call them, My Treasures! I became a Tai Chi Instructor (Sifu) in 2007. I teach regularly twice weekly in Cairns, Australia. I previously taught Tai Chi as a Martial Art, now I focus on its use to improve balance. I was so happy I had my Tai Chi Training before the staggering began. My best personal balance is when I am teaching Tai Chi.
---
Bettina Ivy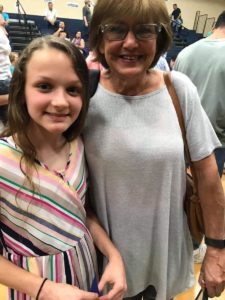 Mayfield, KY
Diagnosis: Ménière's Disease
I was diagnosed in 2004 while working for the Department of Veteran's Affairs, Office of Rehabilitation and Employment. I was a counselor working with disabled veterans in education, return to work, and independent living. Previously, I had worked as a Rehabilitation Counselor with state government. I also had a general practice working with people with disabilities including a few people with Ménière's Disease (MD). The focus was to help people return to work. I had seen my GP who has set me up an appointment with an ENT for a nasal polyp. Approximately a week before that scheduled appointment I started feeling like I was walking through a glass of water. I initially attributed it to needing glasses. Everything appeared fuzzy but also this created a sense of imbalance. He walked in and diagnosed me with MD.
---
James Janakowski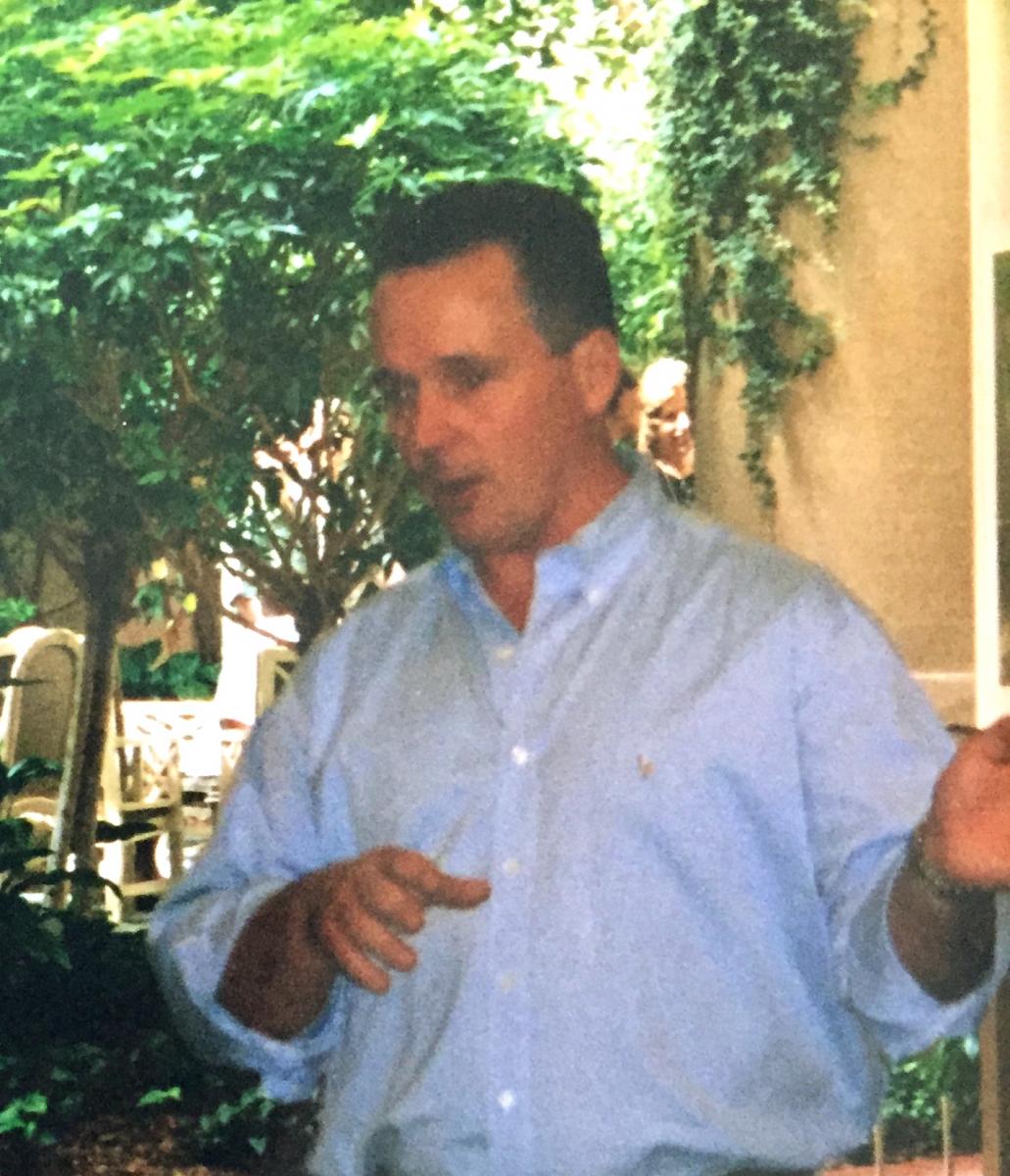 New Fairfield, CT
Diagnosis: Acoustic neuroma, PPPD
On Christmas Eve I found out that I had a large acoustic neuroma on the left side of my brain. I spent all of January going to doctors. My girls were devastated. I kept it light and made as many jokes as possible. I had surgery on Valentine Day, 2003. It was to be 4 hours but ended up being 12 hours. When I woke up I was never the same. I had to go to rehab for 6 months to learn how to walk and talk, eat and drink. I was a mess. In 2015 I found out that I had another medium sized AN. I had gamma knife surgery on Valentine's Day, 2013. I felt ok for about two months, then my dizziness became worse, the headaches unbearable, walking impossible. I get through by keeping things positive. My motto is, never let anything get you down. VeDA motivated me and now I want to give back by letting people know we are here and help others understand what we suffer from.
---
Cia Johnson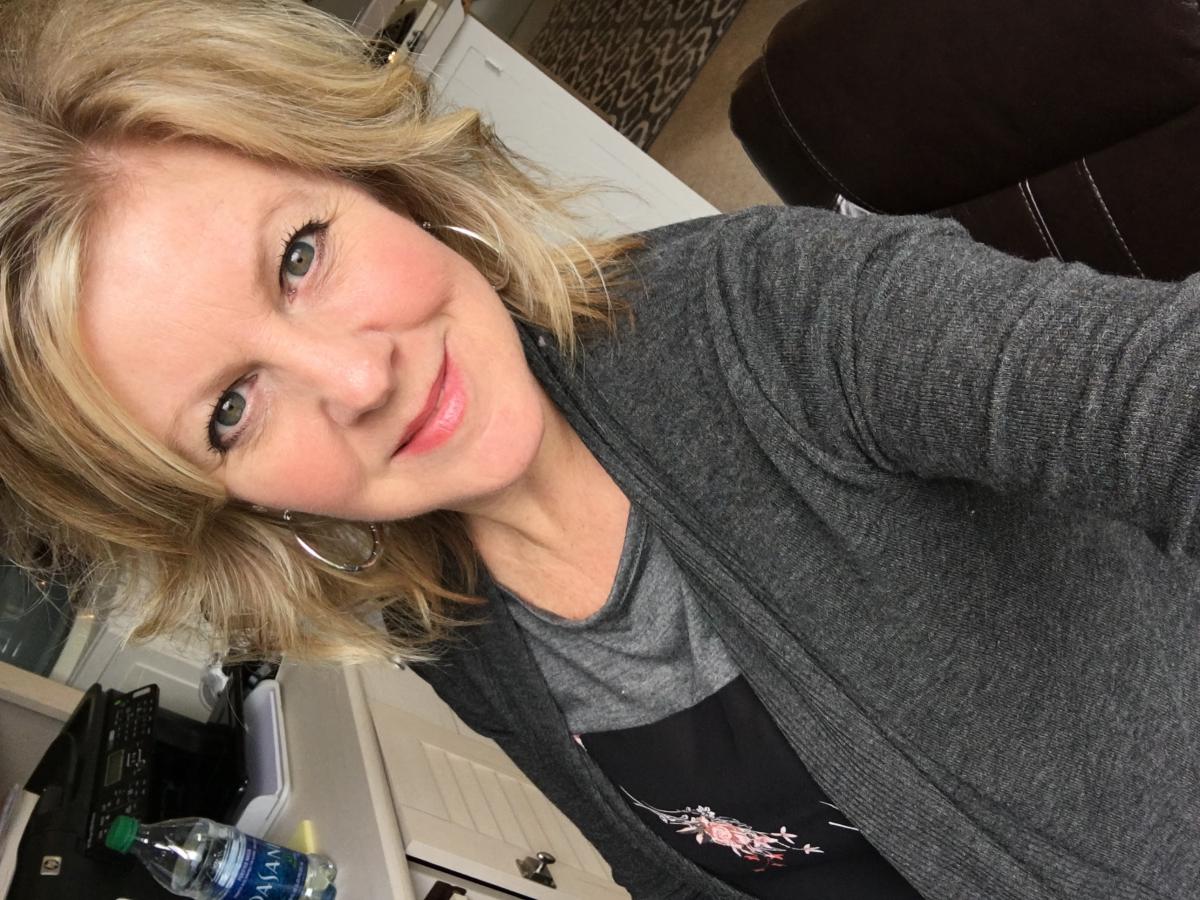 Wenatchee, WA
Diagnosis: Migraine Associated Vertigo/Vestibular Migraine
I suddenly fell ill July of 2014. I never recovered. Have had issues finding doctors that can treat me and disability recognizing that this is an actual "illness". Diagnosis was Vestibular Disorder/Vestibular Migraine Disorder/Fibromyalgia.
---
Lynn Johnson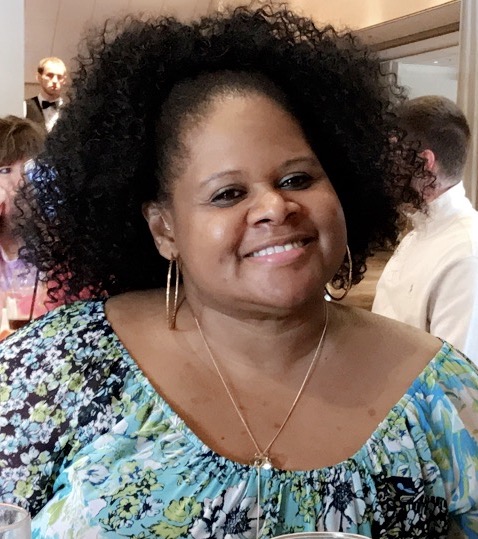 Secane, PA
Diagnosis: AIED, BVH
My life became unbalanced Thanksgiving 2015. I had been feeling off and out of blue woke up with imbalance and loud tinnitus in my right ear. As days past, it just got worse. 5 months & 4 doctors later I was diagnosed with Autoimmune Inner Ear Disease: Cogan's Syndrome. My symptoms include: Bilateral Vestibular Hypofunction, SSN Hearing Loss (Bilateral), Osciliopsia, and imbalance. If I were given the correct diagnosis in the beginning, it is possible I could've saved my hearing. This disease has robbed me of my hearing, my career as an H.S. Biology teacher, my ability to walk, to drive, so many things. But I refuse to let it rob me of my joy and quality of life. That is why I am a VeDA Ambassador to spread awareness, educate, and to advocate on behalf of patients like myself so that a misdiagnosis can be prevented.  Autoimmune Inner-Ear Disorder Facebook Group
---
Carolyn Kirk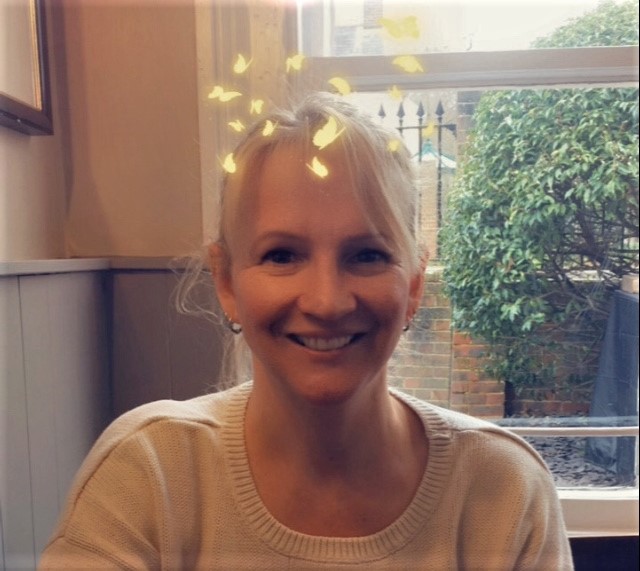 England
Diagnosis: Concussion
I have vestibular dysfunction and tinnitus as a result of a head injury. After experiencing horrendous vertigo attacks I have started vestibular rehabilitation to retrain my brain resulting in less debilitating symptoms.
---
Amy Kuch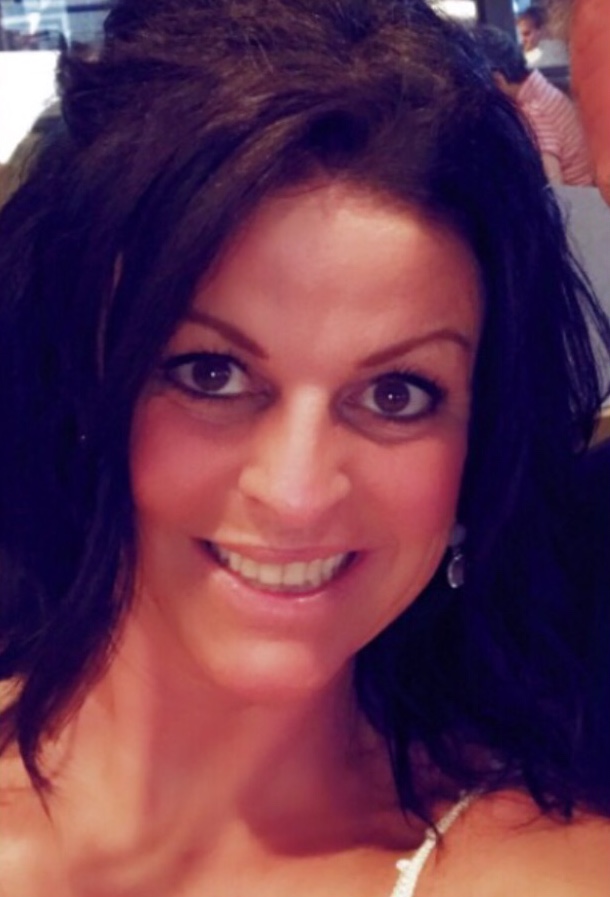 Houghton Lake, MI
Diagnosis: Vestibular Migraine, Meniere's disease
I was diagnosed with Meniere's Disease (bilateral) 17 years ago, as well as MAV. Over the course of these years, I lived and worked with these disorders, and functioned pretty normally most of the time. At the end of 2016, my hearing started changing. Life was like hearing through cracked speakers. I started getting vertigo daily and was off balance. I ended up having to go on short-term disability from a job that I loved, which later turned into long-term disability. I was devastated. The impact that vestibular disorders can have on a person can feel unbearable. I want to be on the Ambassador Board so I can help educate others on vestibular disorders, as well as coping mechanisms to help overcome the challenges associated with these diseases.
---
Charli Louise (aka Charlotte Murray)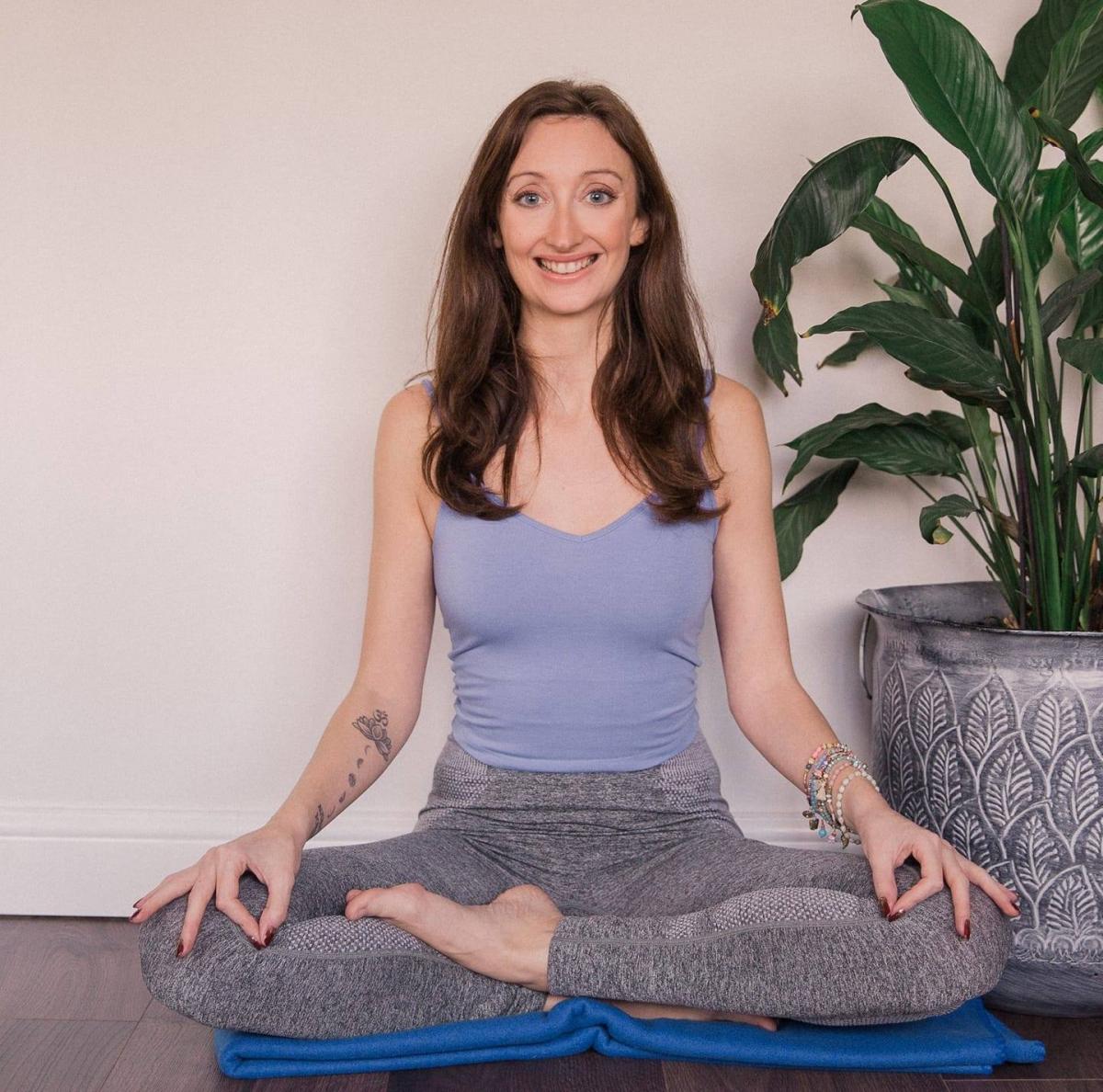 Kent, United Kingdom
Diagnosis: Migraine Associated Vertigo (MAV)
Hi! I'm Charli Louise and I was diagnosed with MAV in September 2015. I was 30 years old. MAV stopped me in my tracks and broke me as a person. I had to re-learn a new diet and navigate a balance system that stopped working as it should. Three years later I am 90% better but will spend the rest of my life living with managing this illness. I turned to yoga and meditation to help me to survive and heal and I qualified as a yoga teacher in 2018. I have a YouTube channel and Instagram that regularly release helpful videos and tips for us dizzy people. I also teach yoga privately to help people with a range of symptoms – more information can be found on my website. My only aim is to help others – this illness is not forever but you do have to change in order to manage it.
---
Katie Mahoney

Woodbridge, Virginia
Diagnosis: Vestibular Neuritis
I was diagnosed in July 2013.  Since then, I have seen a lot of different doctors and been through every test known to man at least once. The frustration of not knowing what is going on and being around people–friends, family, co-workers, and medical professionals–who also don't know about this disorder is what made me want to become a VeDA ambassador.  VeDA has been such a huge help to me.  The educational materials on the VeDA website have been instrumental in helping me educate myself as well as those around me.  I have felt far less crazy since joining VeDA, and VeDA has helped me to learn to adjust to my new normal.  I became an ambassador because I want to help others with this disorder and I want to give back to VeDA for all it has given me.
---
Alicia M.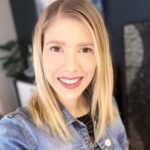 Perth, Australia
Diagnosis: Vestibular Migraine
Story "in a Nutshell": In 2008 I woke up one morning with the worst vertigo I have ever had. Although it only lasted a few short minutes, it was enough to change my life forever. I still remember being told by many specialists along the way that this was just anxiety and migraine. I have had migraine since I was around 14 so they were nothing new to me, now in my 30's I am a chronic migraine warrior, but I am still on my vestibular journey. Support from my amazing online Instagram community and a special friend I crossed paths with recently has encouraged me to reach out to VEDA to become an Australian ambassador. If I can be a light for just one person, I am doing something right to advocate for this chronic illness.
---
Kimberly Marasco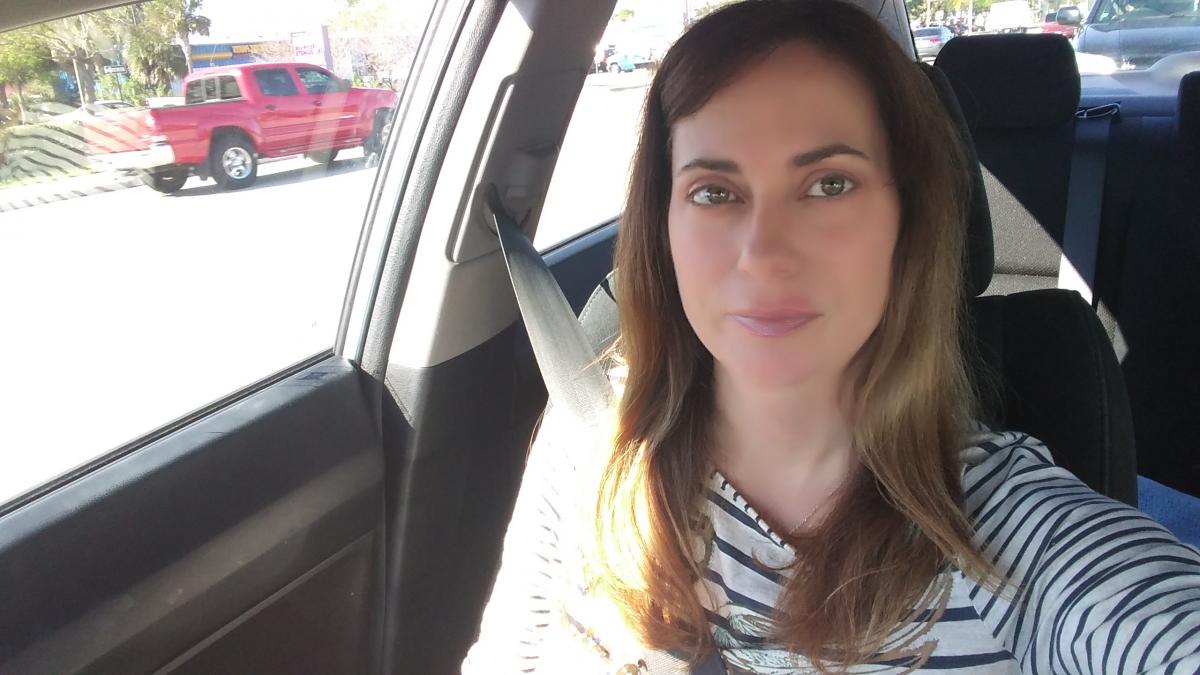 Fort Pierce, FL
Diagnosis: Labryinthitis
I fell ill with labyrinthitis in April of 2017. At first, I couldnt find a doctor to tell me what was wrong with me until I did my own research and came across VEDA's website. This saved my life for I realized I wasn't going crazy. I know how important it is to increase awareness about this illness so that others are provided with help right away.
---
Valerie Martinez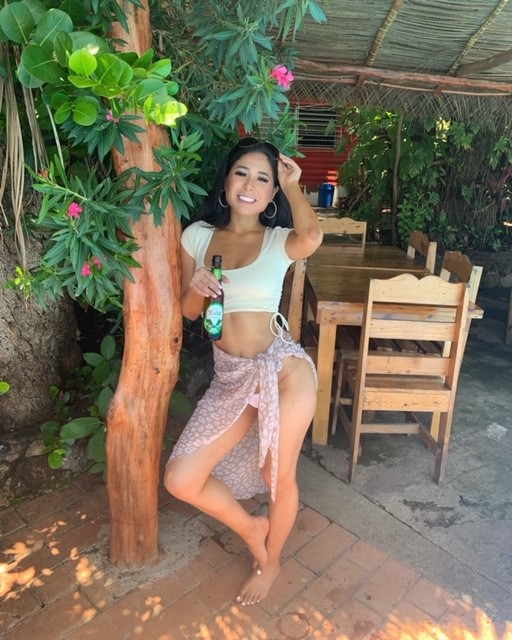 Irvine, CA
Diagnosis: Mal De Débarquement, Tinnitus
In the summer of 2019 I came back from a flight after 10 years of not boarding a plane and when I got back home, I had a consistent feeling of being "off" that would not go away no matter if I sat, stood up, or walked. I was nauseaous often and was getting progressively worse over time. I had to take a medical leave from work after receiving a job promotion and found myself not being able to make it through a work day without taking a lot of medication and eventually was too nauseas to work. All my symptoms seem to disappear with I drive a car or ride in one which was bizzare to me. I saw 2 ENT's, 3 Urgent Care doctors, 2 GP's, had multiple tests such as CT scans, MRIs, blood work that all came back normal. But, I don't lose hope. I will reach remission soon!
---
Rochelle Matheson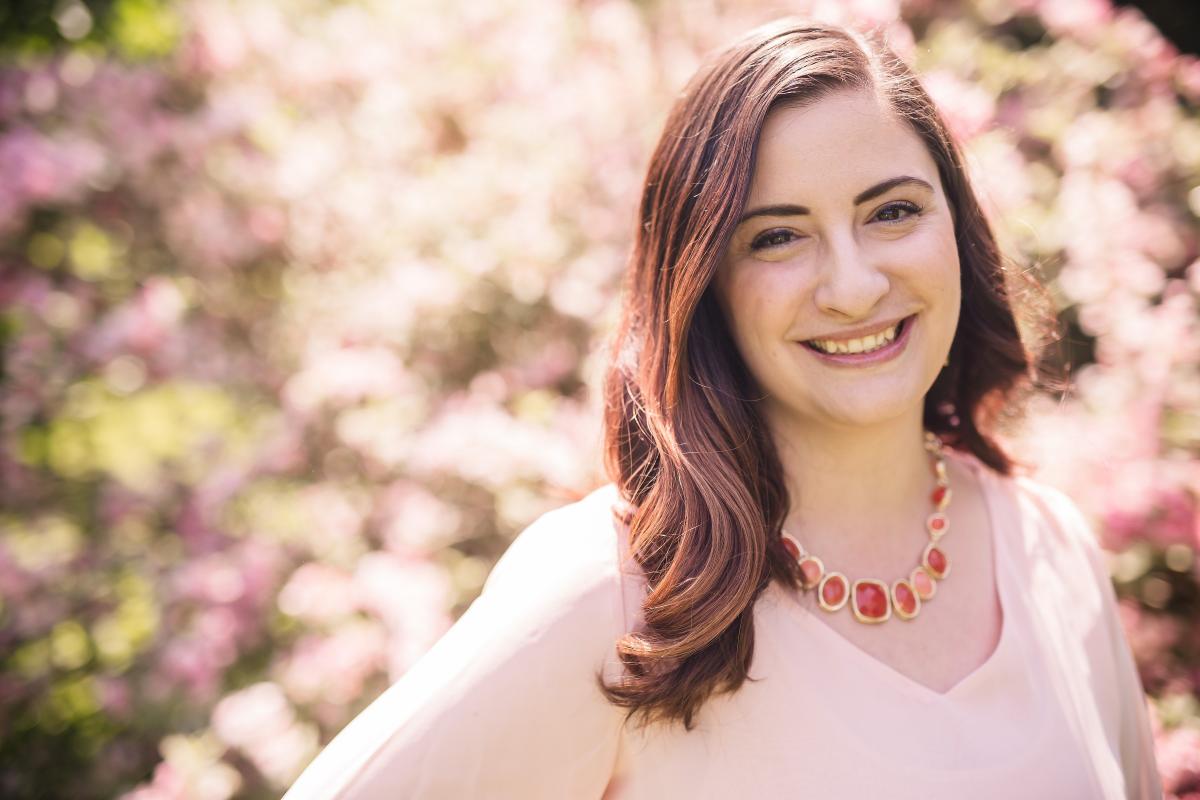 Baltimore, Maryland
Diagnosis: BPPV, Vestibular Migraine
After suffering from imbalance and bouts of vertigo since the age of 10, I was diagnosed with BPPV at age 25. A few years and many specialists later I was also diagnosed with Vestibular Migraines. I am happily married with 2 beautiful children and live every day with hope that it will be better than the day before. I am passionate about educating myself about vestibular disorders and hope to help further research and therapies for them if at all possible.
---
Nicole McBurnett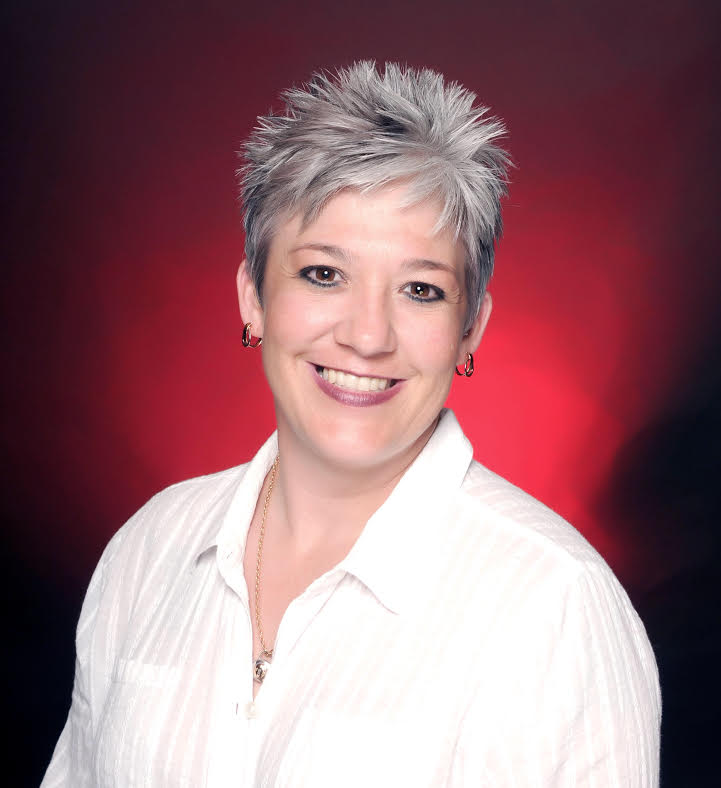 Sacramento, California
Diagnosis: Ménière's Disease
Hello, my name is Nicole, AKA Nicki or Chip. After many attempts to alieve my symptoms of my bilateral Meniere's Disease the Military sent my medical records to the Medical Evaluation Board (MEB). I have been active Military for a little over 20 years and was not planning on retiring any time soon. I had listened and did everything the doctor recommended to do to hang on to my Military career. However, after many attempts it was evident that there was nothing else other than removing my nerve or inner ear. Once the Military read my diagnosis and prognosis it was over. All I could think of was, what now? I am thankful I found others with a similar background to identify with so I don't feel alone anymore. I will continue to make others aware of this silent disease!
---
Kayla McCain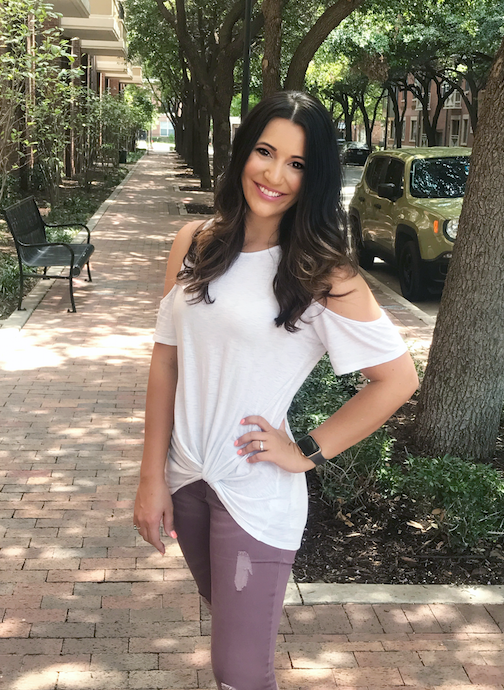 Denver, CO
Diagnosis: Migraine Associated Vertigo (MAV)/ Vestibular Migraine, Vestibular Neuritis
In October of 2016, I experienced symptoms of dizziness that I would later find out would lead to a diagnosis of Vestibular Migraines and Vestibular Neuritis. I was hopeless when I was first diagnosed and thought that my life was over, but after keeping a proactive mindset and attitude, my diagnosis continues to improve. I became an ambassador because when I was diagnosed, I felt alone. None of my family or friends were familiar with my disease and I had no one who could empathize or relate. I joined VEDA in hopes to help educate and share stories about vestibular disorders with society, but ultimately, I want to reach individuals that were recently diagnosed to let them know they are not alone. I blog about my experiences here: www.TrueKaylaisms.com
---
Kathleen McCormick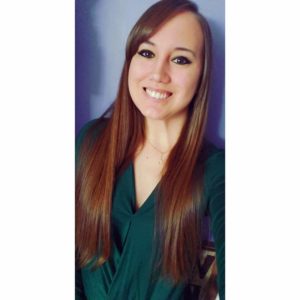 Hurlock, MD
Diagnosis: Migraine Associated Vertigo (MAV)/ Vestibular Migraine
Hi, my name is Kathleen. My story began when I was 14 years old when I had my first vertigo episode out of the blue sitting in my art class. From that point forward I had episodic vertigo and some dizziness lingering in the background daily. Over time and many, many doctor visits and testing, when I was 24 I was diagnosed with VM. A couple years later I was also diagnosed with PPPD and GAD. This condition has changed my life but in this last year learning to manage and make improvements I am navigating my way through this condition. I have come a long way but still have a long way to go. Enjoying this journey of finding out who this new me is and learning to live a life that suits her best.
---
Karen Mizrach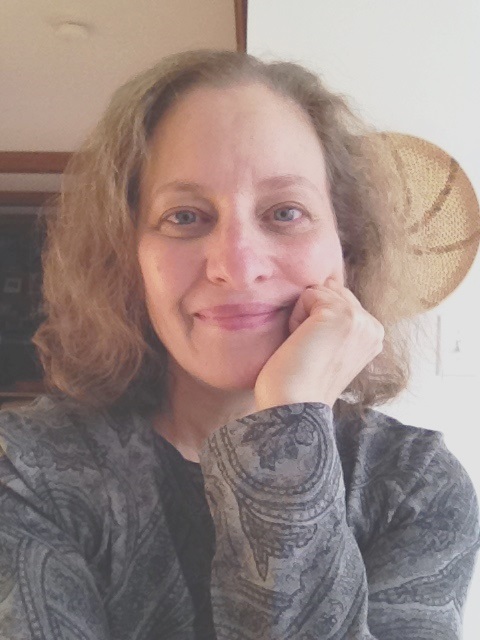 Richmond, VA
Diagnosis: Central Vertigo, Cervicogenic Dizziness, Migraine Associated Vertigo (MAV)
In December of 2017 I woke up in the middle of the night with vertigo; the "rocking and rolling bed". After many doctor visits, tests and treatments, the dizziness and off-balance sensations continued. It has become a chronic condition. Finally I saw a neurologist who recognized my symptoms as Vestibular Migraine and Cervicogenic Dizziness. The most challenging part of this disorder has been the isolation. I'm divorced with grown children who don't live close-by. Living alone and having to quit my job teaching made this challenge all the more difficult. Finding VeDA was a game changer! I feel connected to people who understand and are supportive. Thank goodness for this group! I will try and contribute what I can to give back.
---
Dawn Mlodoch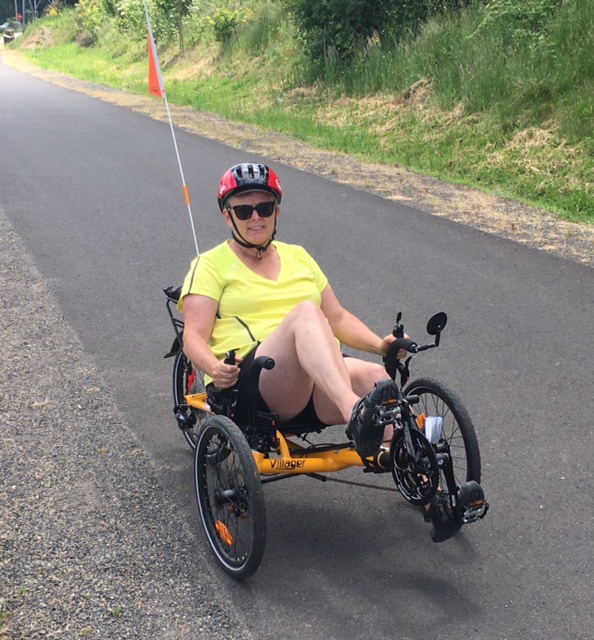 Portland, Oregon
Diagnosis: Perilymph fistula (PLF), superior canal dehiscence (SCD), secondary endolymphatic hydrops
After seven major surgeries for bilateral SCD, PLF, a cranial abscess, bilateral hypofunction, severe tinnitus and no improvement in symptoms, I was left with a shattered life and total uncertainty about my future. Self-advocacy has always been a subject near and dear to my heart. VeDA is one of the few who offer vestibular patients and medical professionals a valuable resource for education, treatment and a sense of community. It is so important for everyone to network and raise awareness by caring, sharing and educating one another.  Together we are strong and I am looking forward to engaging with VeDA and the vestibular patient community. I believe that this is how we will empower ourselves to move forward with light, love, and acceptance in a new life.
---
Joy Mohr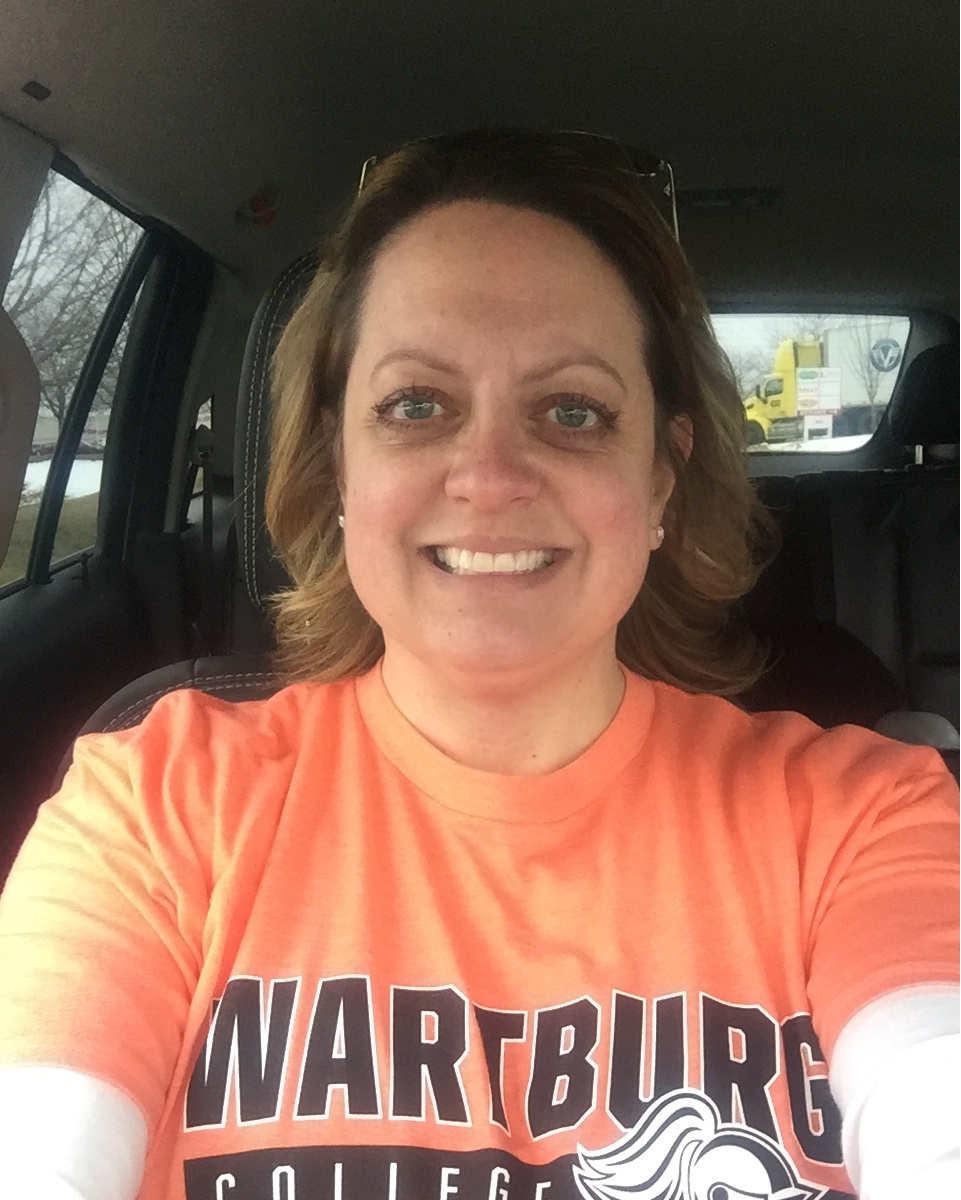 Marengo, IA
Diagnosis: Mal De Debarquement, Vestibular Migraine, PPPD
My nightmare began March 2018 after a week long family vacation on a cruise ship. After a week of being home, I knew something was wrong when my "land legs" didn't return and I was beyond exhausted. I wasn't bouncing back fresh and rejuvenated from a week off the grin in the Caribbean as I had from prior cruises. As a healthcare provider I researched the possibilities and starting making appointments with ENTs and neurologists. I had a list of working diagnoses for over one year and saw many specialists before I was able to get definitive answers. I was firts diagnosed with MdDS. During the first year of having MdDS, an invisible disorder, life threw me multiple curve balls increasing stress which lead to vestibular migraines, tinnitus, and hyperacusis. My MdDS symptoms wax and wane. I now fall somewhere in the MdDS/PPPD loop given the day, weather, and my personal activities.
---
Mia Monroe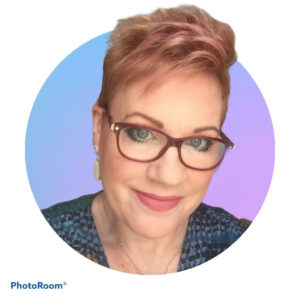 Lincoln, UK
Diagnosis: Ménière's Disease, Vestibular Migraine
My first experience of having a balance disorder was at age 9 being hospitalized after a trip to the fair- not a fun end to the day. From then on I always felt wobbly but had infrequent attacks provided I didn't do anything involving rapid movements. I managed to hold it together until I was 44. I am convinced hormones played a part for me. I have continued to have more and more frequent attacks since then but have managed to get a degree and a Masters degree during that time.  My current diagnosis is Ménière's Disease and Vestibular Migraine but the search goes on. I set up a support group to connect people locally and to create more awareness. of this life limiting condition. I am at the point now where I go about my life and if I have an attack I see it as an opportunity to show people what the condition is like. Website
---
Don Needham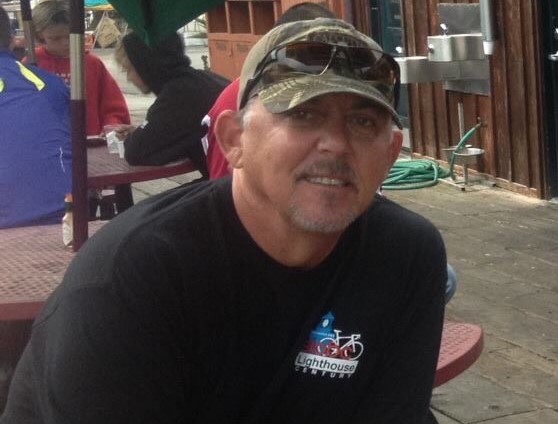 Morrow Bay, CA
Diagnosis: Perilymph Gusher
My Vestibular event was March 7, 2014. An unforeseen complication during an outpatient Stapedectomy resulted in a Perilymph Gusher. Similar to a Perilymph Fistula, but immediate Cerebral Spinal Fluid loss, under pressure through the ear. I woke up from surgery feeling like I was in a space capsule spinning back to earth. From that day on I had 24/7 imbalance. Good doctors and a therapist got me stabilized, though I am officially disabled now. Glass is very much half full and looking forward to sharing VeDA's good works with others.
---
Candice-Renee Palacio Carrillo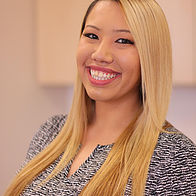 Honolulu, Hawaii
Diagnosis: Meniere's Disease
I was diagnosed with Meniere's Disease after being hospitalized for a week after a violent vertigo attack.  I was only 14 years old.  Since my diagnosis in 2004 my Meniere's Disease has gotten progressively worse and has taken the hearing of my left ear. Through my experiences I have learned a lot about my vestibular disorder and have found ways to cope.  As a VeDA Ambassador my goal is to educate and create awareness for the debilitating illness of Meniere's Disease and to give hope to those also suffering with it.
---
Amber Painter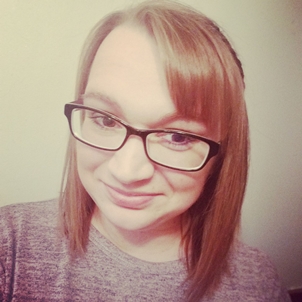 Saint Louis, Michigan
Diagnosis: Meniere's Disease, Migraine Associated Vertigo (MAV)/ Vestibular Migraine
In the Fall of 2016 I started getting Vertigo. Every day was terrifying. I started noticing some fluctuating hearing, pressure, and nausea daily. I visited many local doctor's for diagnosis and was unsuccessful. I lived every day with questions; would I get out of bed today? When can I return to work? Will I use this degree I worked hard to earn? In April 2017 I finally went to UofM and I was diagnosed with Vestibular Migraine and Meniere's Disease. I felt a weight lifted off my shoulder, I finally had an answer! Today I proudly function! I get to use that degree I worked hard to earn, as a Behavior Technician for Children with Autism and I am about to begin my Master's degree! As an Ambassador I want to raise awareness about Vestibular Disorders. I want to be able to be a support system for those that need it!
---
Logan Power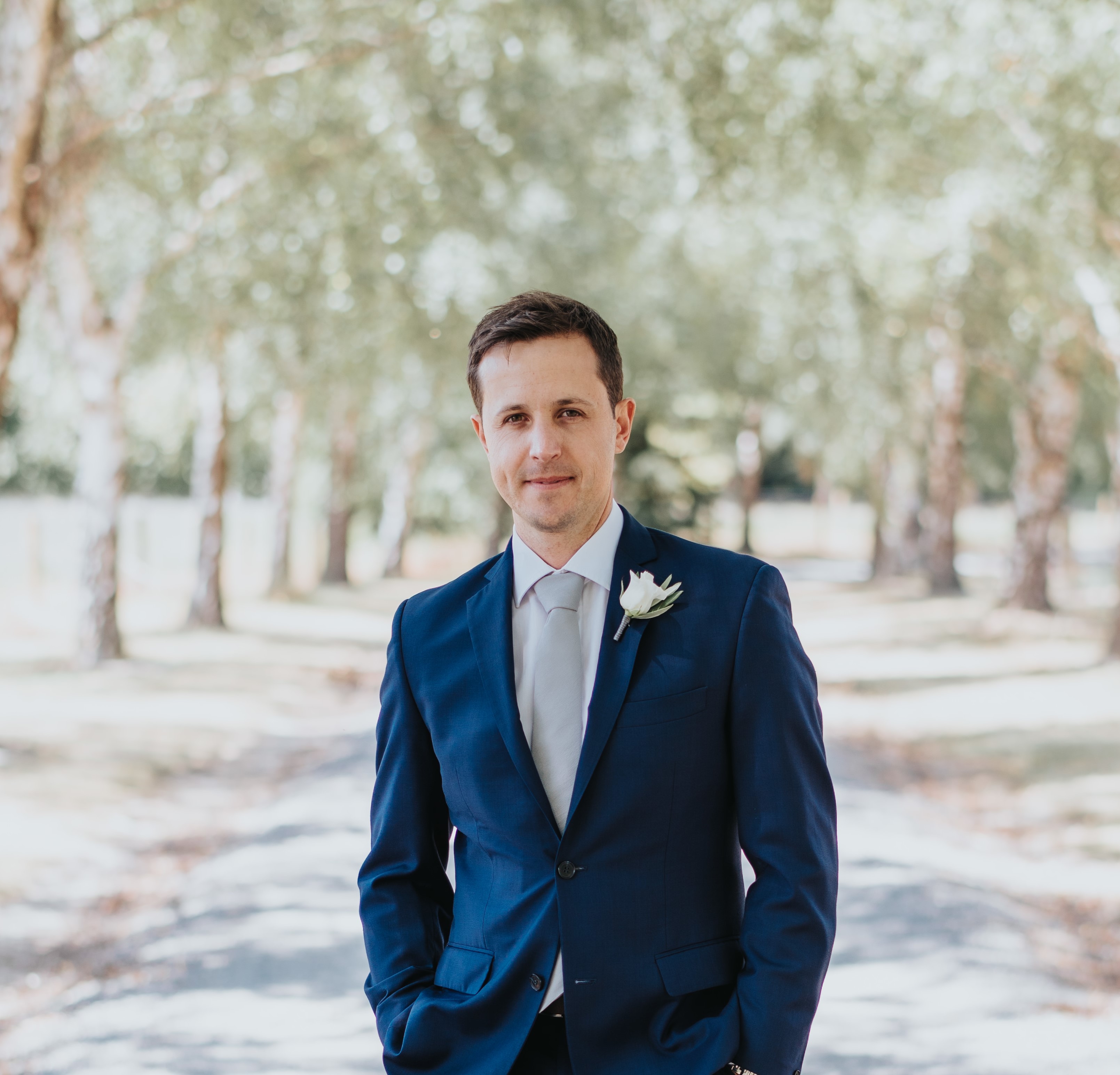 Melbourne, Australia
Diagnosis: Vestibular Migraine, PPPD
I had a 3 year battle with Vestibular Migraine and 24/7 debilitating symptoms. During this time, I persistently searched, studied and experimented with a wide range of therapies and medications. I am fortunate to now be completely symptom free for over 1 year and now as I promised myself if I got this far, I would find a way to help others. Hence I am proud to become a VeDA Ambassador. I have created an online support group for the East Coast of Australia. I have also created a website and blog about my experience www.nofearnodizziness.com
---
Joni Redlich

Sommerville, NJ
Diagnosis: Vestibular Migraine, Mal de Debarquement
Hello. My name is Joni and I am diagnosed with Mal de Debarquement Syndrome and Vestibular Migraine. I have had dizziness problems over the past 11 years and just last year figured out what was causing my symptoms. I am finally on the path to wellness that I've been looking for! In my professional life, I am a pediatric physical therapist and provide vestibular rehabilitation to children with vestibular dysfunction due to a variety of diagnoses.  I am excited to be a part of VeDA's mission to improve awareness and education of vestibular disorders!
---
Danielle Ritchie, PT, DPT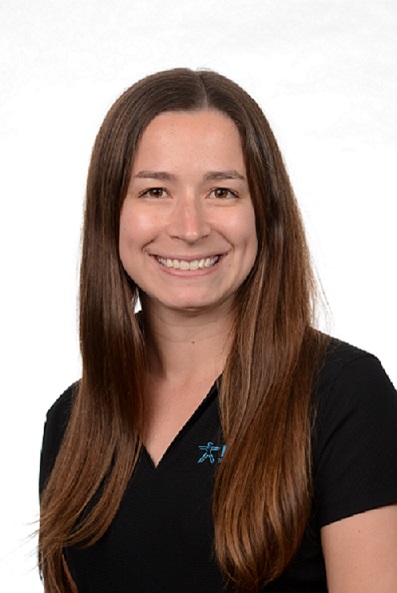 Woodstock, GA
Danielle is a physical therapist who specializes in vestibular rehabilitation. She has been practicing for 9 years and has attended various continuing education seminars on dizziness/balance disorders. Danielle is employed at FYZICAL Therapy & Balance Centers, and she also teaches vestibular therapy at a local college for a physical therapist assistant program.  Danielle is a member of VeDA's Patient Education Committee, assisting in creating and providing educational materials to other professionals and the community.
---
Aimee Rivera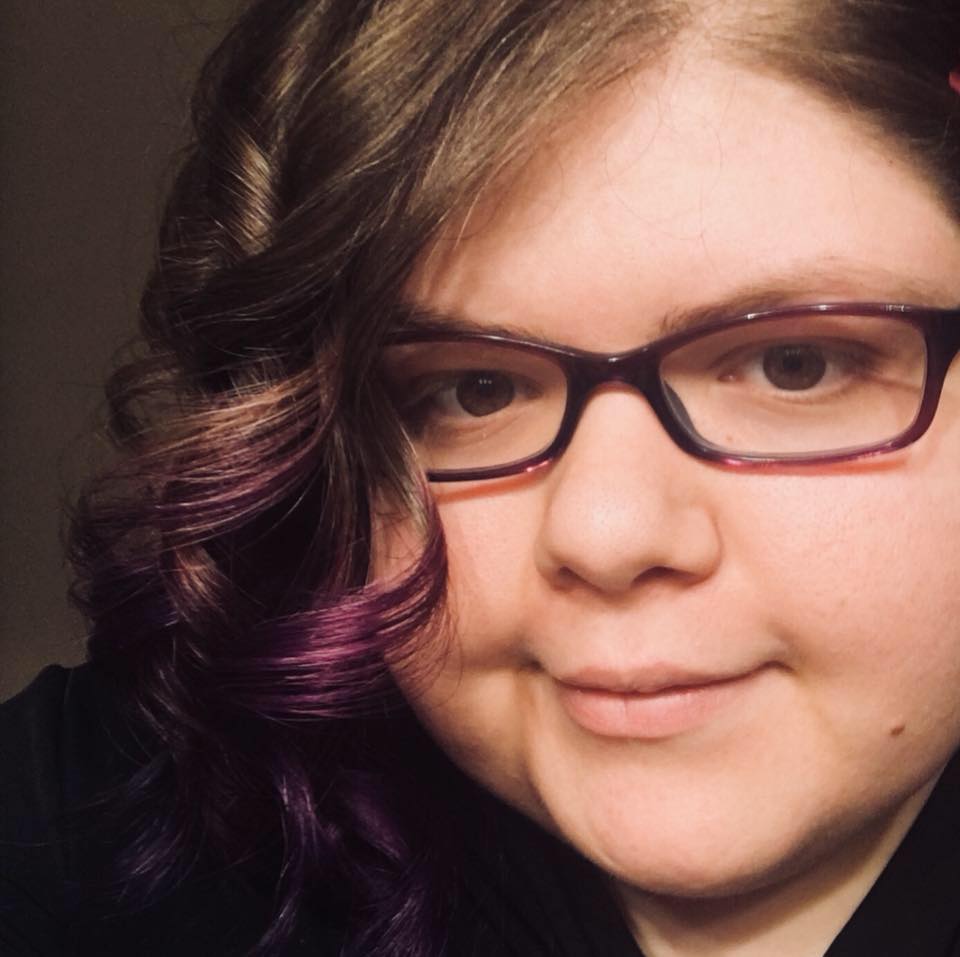 Broken Arrow, OK 
Diagnosis: Bilateral Vestibular Hypofunction/Ototoxicity/Tinnitus
In 2010, I developed total BVL from Ototoxicity, at age 17. Suddenly, I had this 24/7 ringing in my ears, I couldn't walk or stand, my field of vision would violently shake at the slightest head movement, and I had so many more unpleasant symptoms. It was a nightmare I never thought I would wake up from. VEDA helped me find answers, and almost 9 years later, with continuous VRT, psych therapy and lots of support, I am much better. I still have a long way to go, but I am optimistic of my future, and will keep fighting for it. As an ambassador I want to continue to help raise awareness, and to help, support, and inspire other vestibular warriors to keep fighting. You are not alone!
---
Barbara Roggenbeck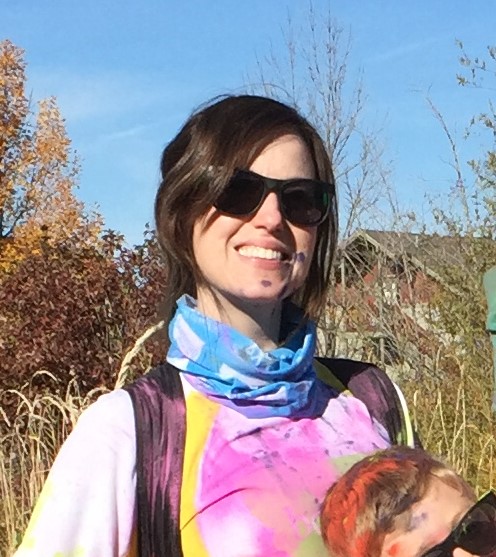 Edmonton, Alberta, Canada
Diagnosis: Migraine Associated Vertigo (MAV)
My dizziness, visual problems, ear and head pressure, and the complete disconnect I felt when I went to a grocery all started days after having a baby. I was in my 2nd year of a PhD program in Edmonton, Alberta, getting ready to resign from the program. I am now 6 months away from defending my dissertation, my son is 3.5 years old and is the light of my life. I made it! I owe it all to VeDA. My decision to participate as an ambassador for VeDA was because the VeDA website helped me figure out what was wrong and find a doctor. I was finally diagnosed with MAV after seeing what felt like hundreds of doctors with no answers. I have a hard time thinking about how many people suffer with a vestibular disorder and have no idea what is wrong or where to get help. I know what that feels like it. I would like to stop that cycle.
---
Melissa Rosenblatt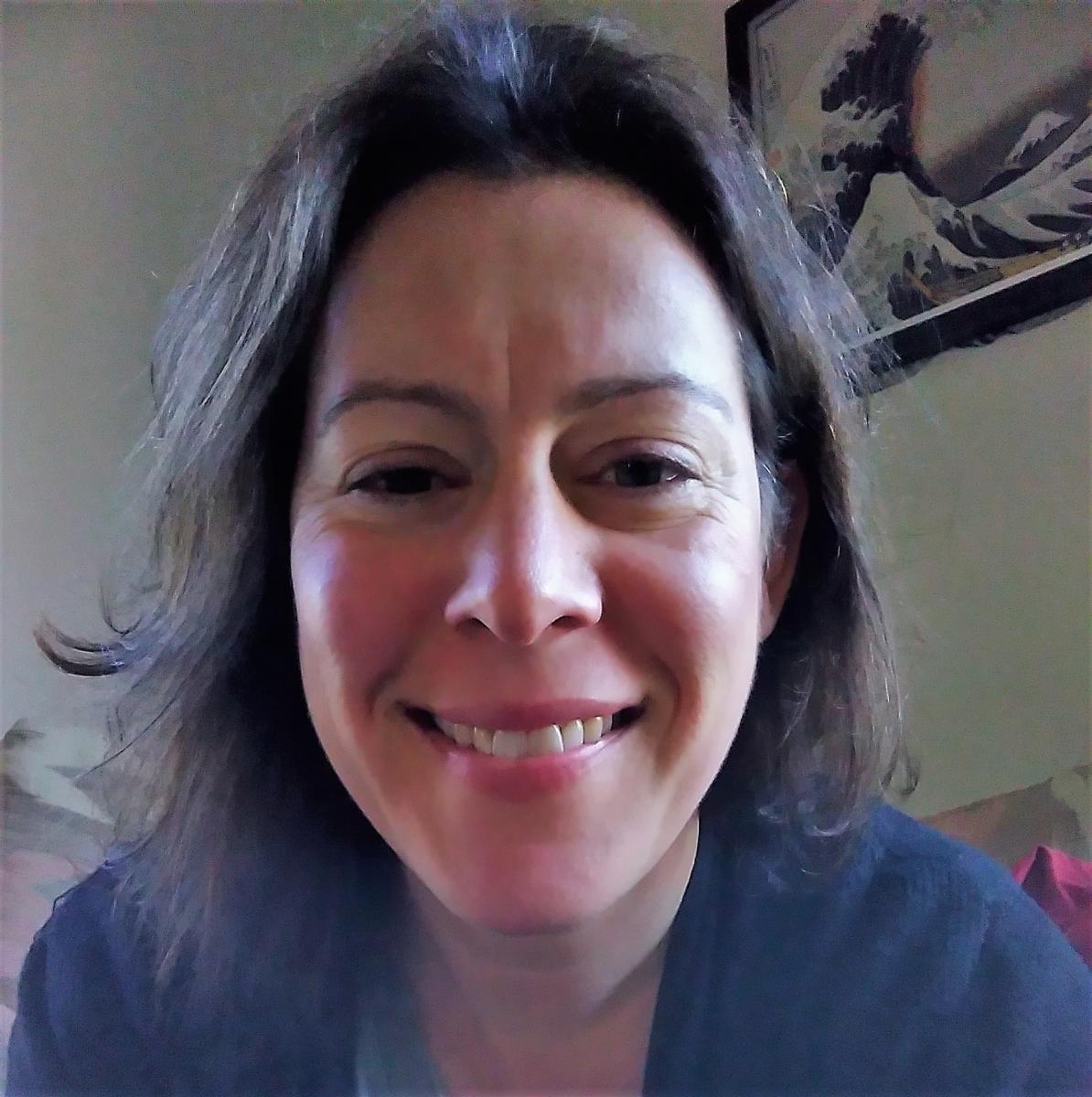 Duxbury, MA
Diagnosis: Meniere's Disease
I was diagnosed with Meniere's in 2006 at 31 years old. While I still to this day have debilitating vertigo that now comes on without warning and sustained hearing loss, I have tried many therapies (mainstream and alternative), worked with many ENTs, done a ton of research (I'm a scientist by training), and most importantly kept a positive attitude. I would be happy to share what has worked for me, including coping methods. There is no reason to feel hopeless. I take this lesson from my mother who became a paraplegic at 68, and rebuilt her life with determination and a sense of purpose. There is always a way forward, and despite some rough times with Meniere's, I am happy to help you chart a course forward.
---
Kevin Roux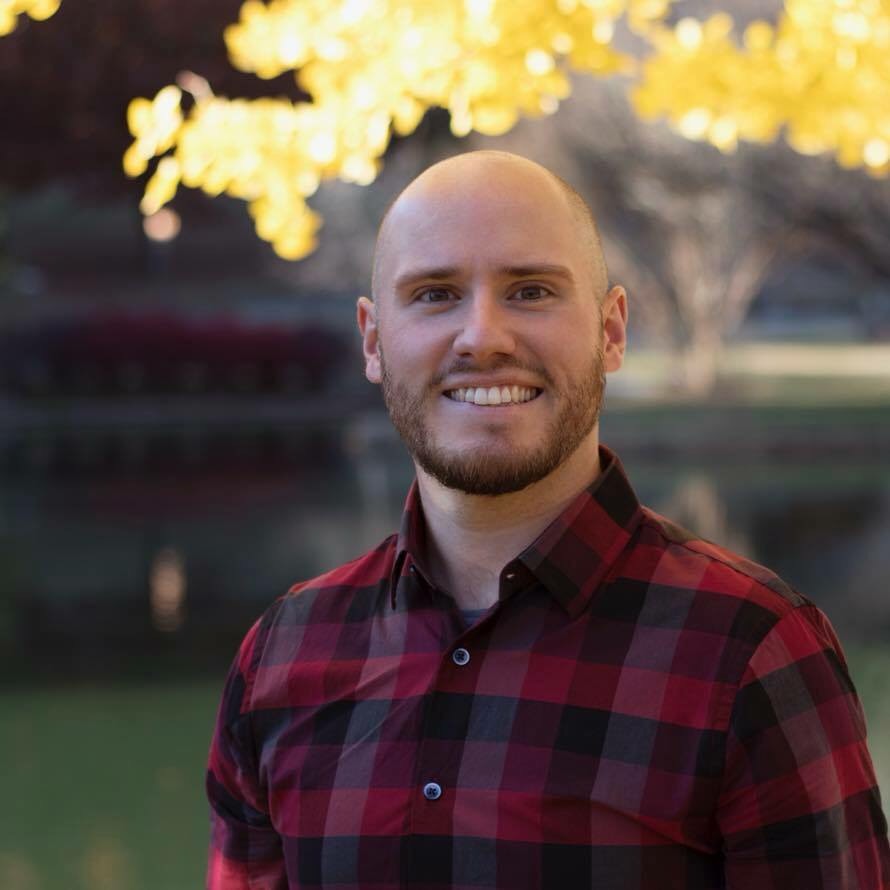 Charlotte, NC
Diagnosis: Central Vertigo, Concussion-related, Migraine Associated Vertigo (MAV)/ Vestibular Migraine, Tinnitus
In 2005 I sustained a concussion playing high school football. I stayed in the game continuing to take hits to my head. I eventually had to exit the game. From that point on I have had active vertigo, dizziness, migraines, trouble sleeping, anxiety, muscle tension/pain and reactions to food. I went to doctor after doctor for 10 years, no one could figure out what to do. This dramatically altered the path of my life which eventually lead to depression. In 2010, at the 10 year mark I found Dr. Lubbe in Atlanta. He was the first doctor who actually helped. He referred me to Dr. Brown at Better Brain & Body in Charlotte. With the care from both doctors the majority of my symptoms are either gone or dramatically reduced, which I never thought was possible. I now work for Dr. Brown assisting in the treatments I have received.
---
Kim Russo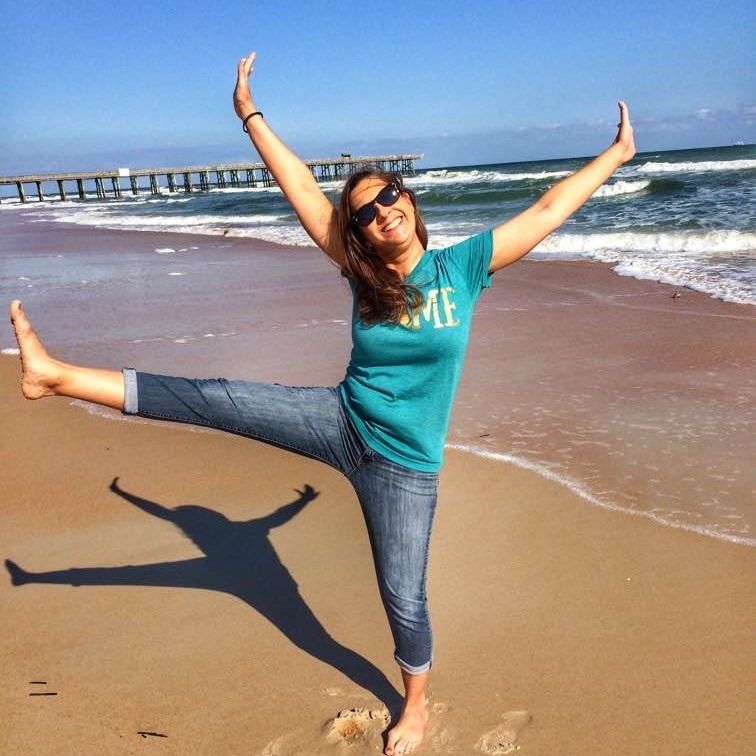 Palm Coast, FL
Diagnosis: Cholesteatoma, BPPV, Perilymph Fistula
My diagnosis came early in life. During a routine doctor's appointment my mother was informed that I had a Cholesteatoma in my left ear. I had 2 surgeries in an attempt to remove the Cholesteatoma and repair the damage it caused. By the age of 8 I lost 2 "hearing bones" and 30% of the hearing (in my left ear). I had frequent ear infections growing up, but did not realize I had a rare disease. New Year's weekend I had a bad migraine that left me feeling unbalanced and not myself. I also had several episodes of vertigo where the room would flip or tilt. I went to a walk-in clinic and they referred me to an ENT, they discovered the Cholesteatoma reoccurred. Part of my mastoid bone was destroyed and resulted in a horizontal canal fistula. I have constant tinnitus, struggle with balance and struggle to be "normal." Any unexpected stress will throw me "off balance."
---
Glenn Schweitzer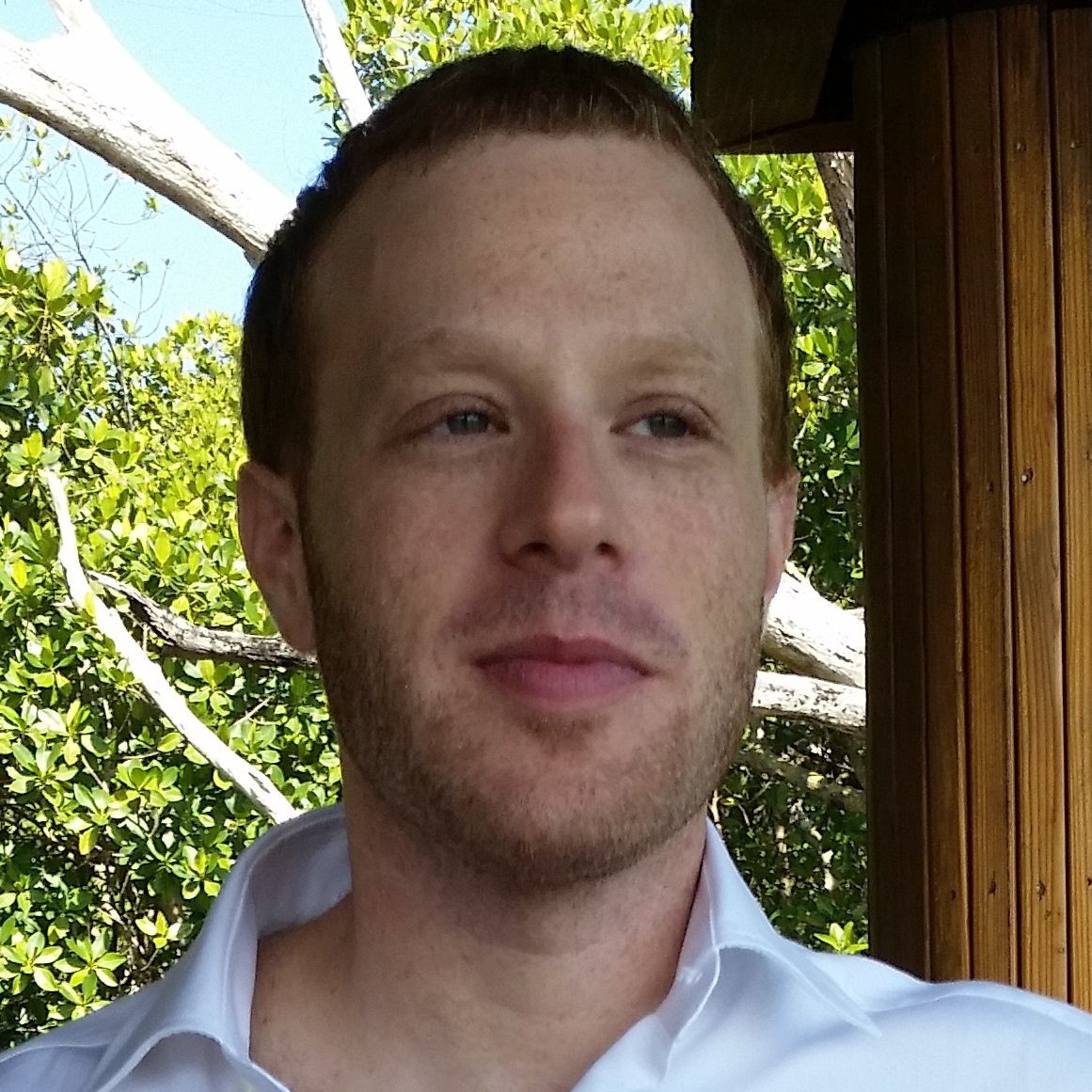 Delray Beach, Florida
Diagnosis: Meniere's disease
It was in 2011, during my senior year of college, when the vertigo first started. After suffering for nearly six months, I was finally diagnosed with Meniere's disease. But as I began to research my illness, my heart sank. I was sure my life was over. So much of the information I found filled me with terror. VeDA, however, proved to be a light in darkness, providing me with everything I desperately needed to know. After a long struggle, I have finally been able to take back my health, and now have set out to help those still suffering as a VeDA Ambassador and through my website: http://www.mindovermenieres.com. There is ALWAYS so much hope; never give up.
---
Elizabeth Schneider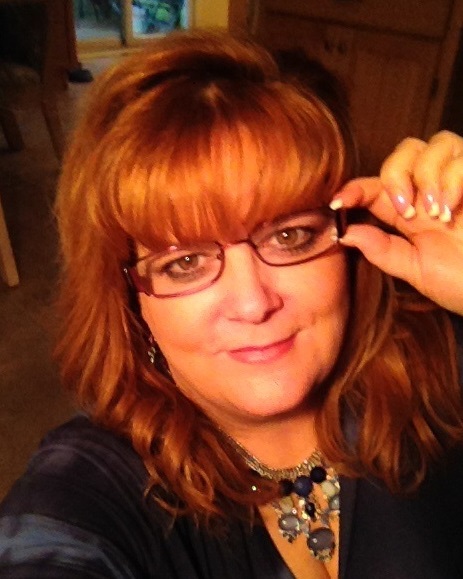 North Babylon, NY
Diagnosis: Vestibular Neuritis and Migraines 
I have been living with a Vestibular Disorder for 11 years now. I was first diagnosed with this at age 36, when I lost my balance, equilibrium, and had many visual disturbances. I am also a Registered Nurse (cannot work as one anymore though). I know, especially when you first get sick how difficult it is , not only on your personal life (career, money, family member stress) but just trying to navigate through the medical system to get help, is a taxing effort at best. I decided to become a VeDA Ambassador to bring awareness to this diagnosis and to help others get the help they need!
---
Tamar Schwartz
Deerfield, Illinois
Diagnosis: Migraine Associated Vertigo (MAV), Vision Disorder including Binocular Convergence Insufficiency (BCI), Benign Paroxysmal Positional Vertigo (BPPV)
I posted a blog and my Facebook friend David Morrill, Chairperson of the Ambassador Board, encouraged me to be a member.  I want, through my blogs, to share my experiences living with a vestibular disorder to help people, including the medical community, understand.  I hope that better understanding will help raise awareness about these conditions. You can follow Tamar's blog here: http://visiblepersoninvisibleproblem.blogspot.com/
---
Ismail Shaheem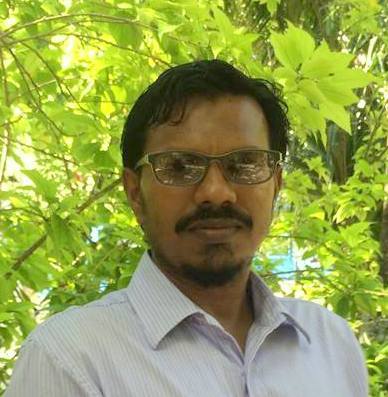 Maldives
Diagnosis: Labyrinthitis
Hello, Good day to all. I'm Ismail Shaheem from the Maldives. Today I am starting a new journey with VeDA to help and create awareness to vestibular patients around the Globe. I am a vestibular patient, in 1996 doctors diagnosed that I have left labyrinthine lesion. I always think how can I help and give support to those who in need, disabled patients around the world, due to this horrible disease. I'm very happy that even in age 45, I'm able to do normal thing in life, In Sha Allah. Wishes you all Happy days."
---
Chris Shelby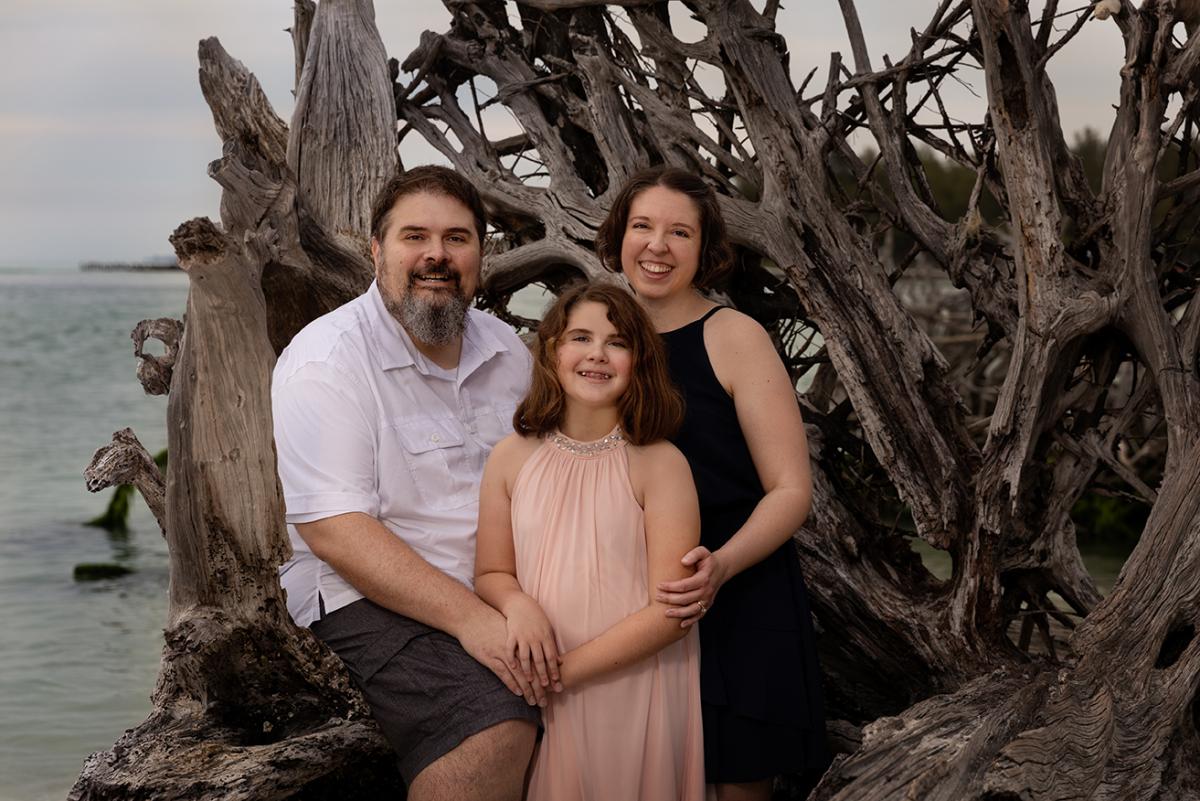 Tampa, FL
Diagnosis: Migraine Associated Vertigo (MAV)/ Vestibular Migraine, Persistent Postural Perceptual Dizziness (PPPD), Tinnitus, Vestibular Neuritis
On April 11, 2019 during my drive home, my head began hurting worse than ever before. Thinking it was just a bad headache, with a bit of nausea I decided to sleep on it. The next morning started a journey that has changed my family's future. I woke up with vertigo so bad, I was unable to get out of bad for the next 24 hours. Since then, I have been living with 24/7 dizziness. My family and I have decided to start a YouTube channel to chronical our adventures on how we are living with daily dizziness, raise awareness of our vastly under served and hidden community and still have a fun exciting family life. Website  Facebook
---
Melissa (Lisa) Shelby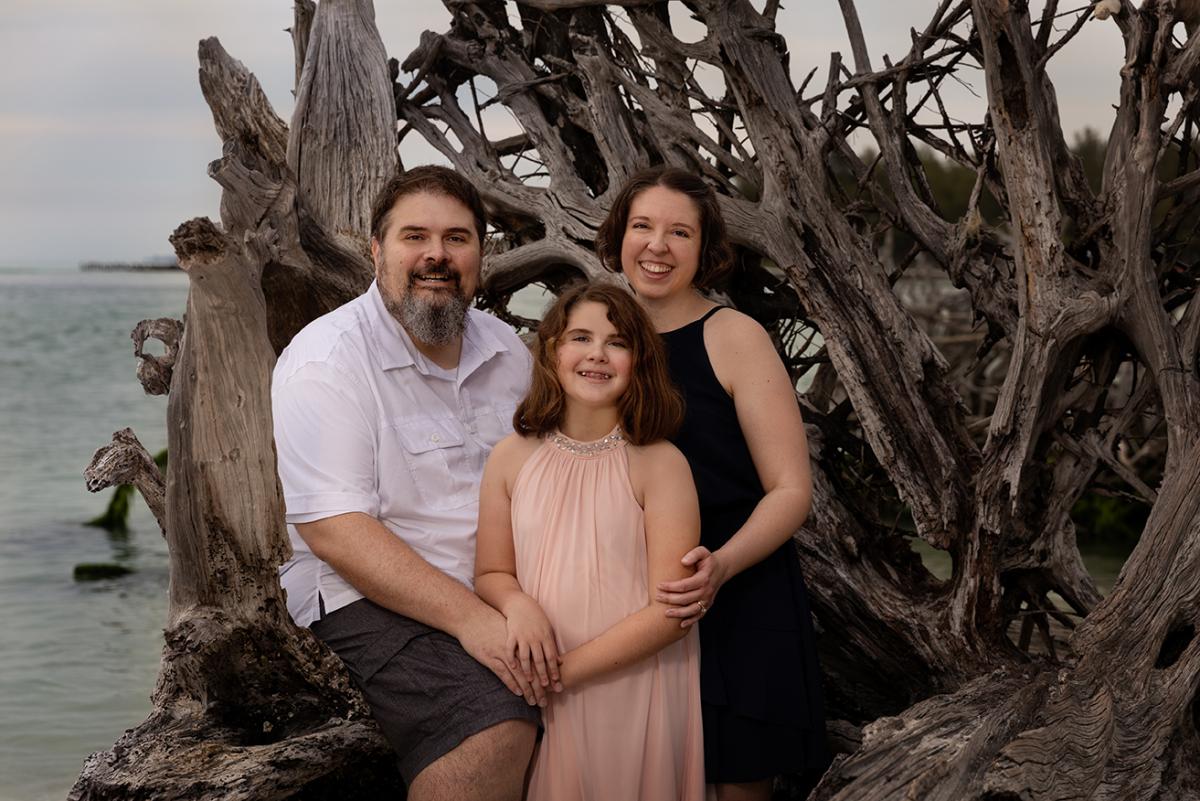 Tampa, FL
Diagnosis: Spouse of a Vestibular Patient
I am a wife to a man with vestibular disorders.  His vestibular disorders began abruptly on April 11, 2019 and his vestibular disorders changed our family's life dramatically.  We had a hard time finding doctors and getting a diagnosis.  Since this all began we have learned a lot about vestibular issues and to be honest besides VeDA it was hard to find information.  My family and I have decided to start a YouTube channel to chronicle our adventures on how we are living with his dizziness, help raise awareness, and help share the information we have learned along our journey. Website  Facebook
---
Amy Shockett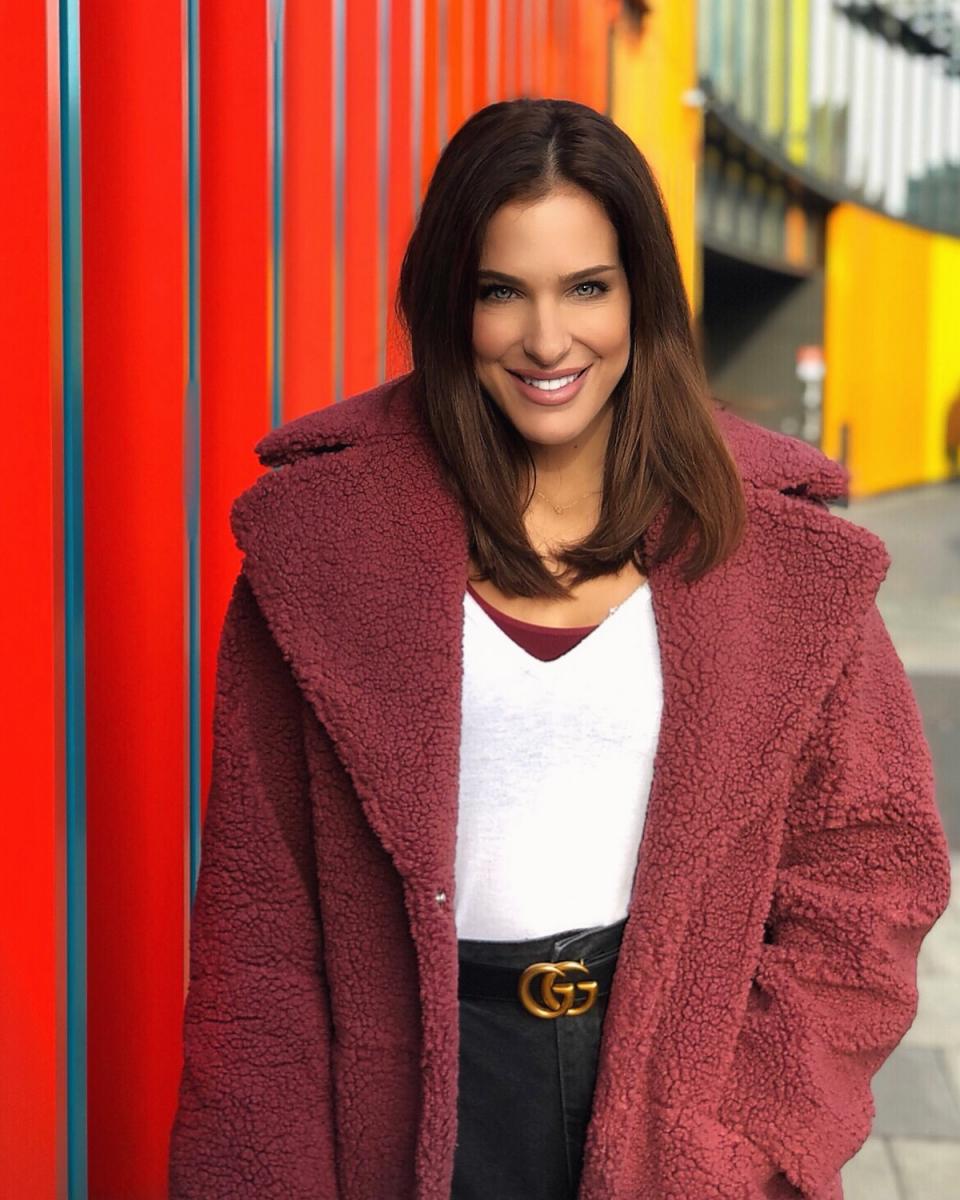 London, United Kingdom
Diagnosis: Vestibular Migraine
I am a personal trainer from North London. When I was around 10 years old I started experiencing dizzy spells on and off. This would happen every five years. I never knew what they were and they seemed to pass quickly so I didn't pay them much attention. Then a year ago they came back and never left me. I can honestly say it felt like being trapped in a nightmare, many months spent in bed with a whole range of symptoms. I eventually got diagnosed with vestibular migraines. I have stuck to the diet, however food doesn't seem to be my trigger. I am currently trialing different medications to gain total control of my migraines, however I am miles better than I was when this started. I now realize migraine can be constant and is not just a headache. I hope to spread more awareness of vestibular migraine.
---
Krista Simurdak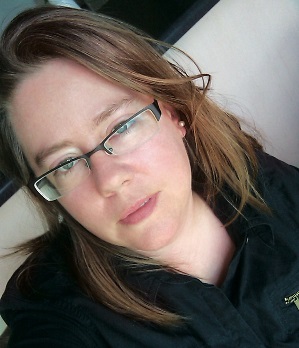 Mission, Kansas
Diagnosis: Ménière's Disease
For the first few years after my diagnosis I was struggling through 3-4 episodes a week. I found it difficult to leave home, and I had a lot of anxiety. Between learning how diet plays a role with symptoms, learning where anxiety comes from and what to do about it, and taking slow steps to gain confidence to go back out in the world, I was able to get my symptoms under control. Then I went back to go to school to learn coaching skills that help people connect to their individual potential. Since then (2012) I've been helping other people who struggle with Meniere's and vestibular challenges through online support groups and 1 on 1 mentoring. In my experience, having the right supportive people around us, having good doctors, and taking small steps on our own, really helps us to gain control over these difficult conditions. Website • Facebook
---
Elaine Spall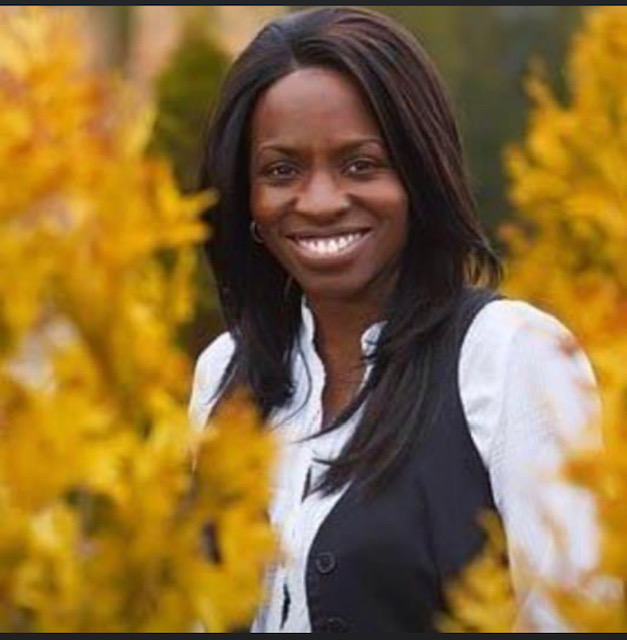 Richmond Hill, Ontario
Diagnosis: Vestibular Neuritis
Hello. I am Elaine and my journey with a vestibular disorder began in June 2018 when I woke in the middle of the night to the room violently spinning. I was initially misdiagnosed with BPPV and kept doing the Epley Maneuver with no success. I was growing frustrated, especially when I was unable to return to work. By the fall of 2018, with my condition getting worse, I developed extreme anxiety and depression. It was during that time that I found a support group on Facebook and I couldn't believe how many people had vestibular disorders. I also received the correct diagnosis of vestibular neuritis. Seeing other people successfully living with their various conditions was one of the greatest motivators for me to get well and back to the business of living and loving life again. I began to write short encouraging posts and shared them on the group page with good feedback. I decided then to start my own facebook page and blog, called "The Dizziness Diaries," where I try to encourage others living with a vestibular disorder. Blog • Facebook
---
Tania Stadsbader

Pajottenland, Belgium
Diagnosis: BPPV
I was ill at age 23 till 38. With canal plugging surgery, I got cured. Today I  can have a normal job and do lots of sports again. I wrote a book, Dizzy Me, that is now in a second printing. You can follow my Facebook page here: https://www.facebook.com/DizzyMe.II
---
Etta Sundberg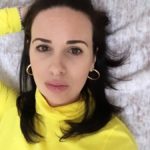 Miami, Florida
Diagnosis: Migraine Associated Vertigo (MAV)/ Vestibular Migraine, Persistent Postural Perceptual Dizziness (PPPD)
I had been having bouts of spontaneous vertigo for a few years, nothing debilitating. On January 5th I collapsed in my home and taken to the ER. They said I was fine. A few weeks later I was diagnosed with vestibular migraine and assumed PPPD. I have never been the same since January 5th, I have symptoms 24/7. I believe there is hope and I will get my life back. Connecting with others in the community has saved my life. Instagram
---
Barbara Targonski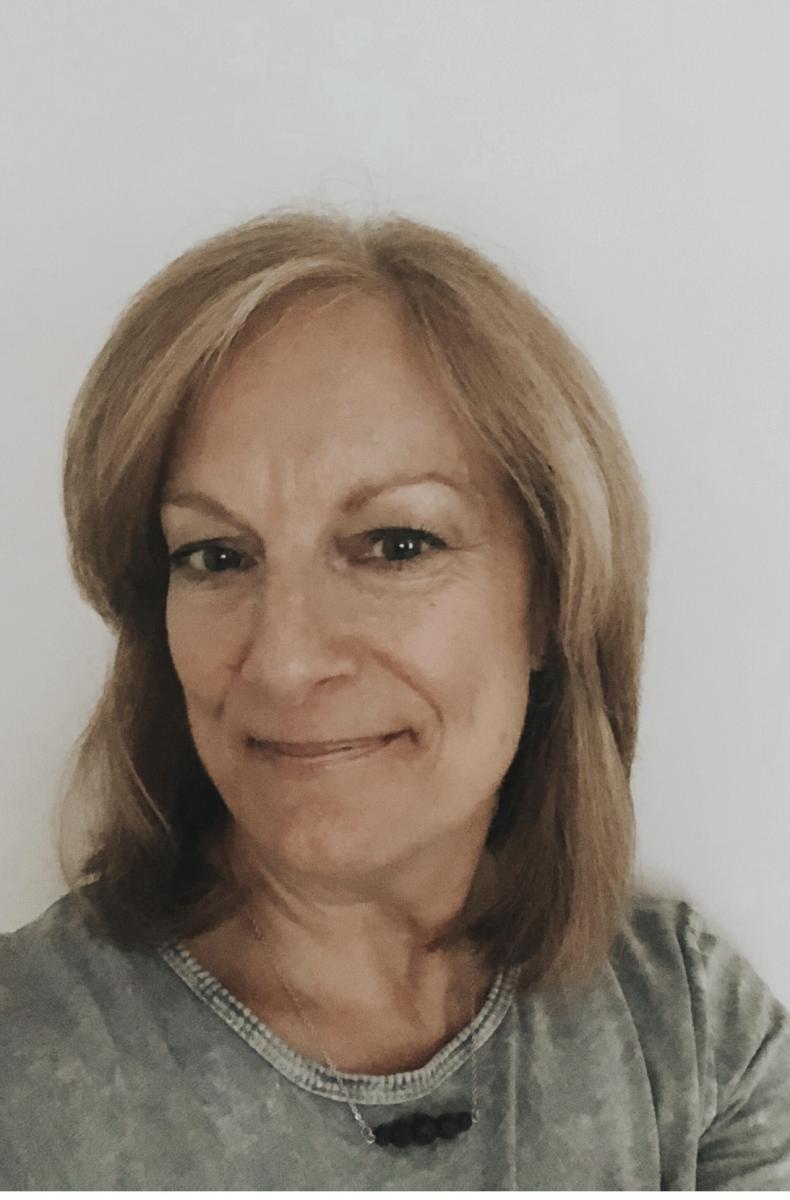 Trumbull, Connecticut
Diagnosis:  Tinnitus
Five years ago my life came to a halt with my first vertigo attack. It all started with my ears feeling clogged. Thinking it was a cold the doctors prescribed me antibiotics. Then the vertigo started. One doctor diagnosed me with Meniere's Disease while another thought it was Migraine. The vertigo became worse and I had to leave my job. I became home bound, afraid to go anywhere, or do anything. I had anxiety and depression. Over a year later of seeing doctors and testing, I went back to my neurologist who diagnosed me with Chronic Subjective Dizzyness. I began Vestibular Therapy and started to use essential oils for calming. Within a few months I began to feel better. Now, I help and support others suffering this awful battle and I want them to know that there is hope to recover. Please feel free to contact me!
---
Karen Tartt
San Antonio, Texas
Diagnosis:  Migraine Associated Vertigo  (MAV)
Hello! I'm Karen and I'm an alcohol industry professional living with Vestibular Migraine. I was diagnosed in March 2019 after 18 months of searching for answers to the dizziness and growing list of debilitating symptoms I was experiencing. I was relieved to finally have a diagnosis that fit and encompassed all of my issues with actual options for treatment. I was even more relieved when I started connecting with the online vestibular community and receiving support from my peers. Adopting the "Heal Your Headache" diet was one of the best things I ever did for my recovery. Like most folks in my line of work, Covid 19 completely changed everything for me career-wise. During quarantine, I started a blog (@tartt.drinks on Insta, www.tarttdrinks.com) where I write cocktail recipes for folks with ingredient sensitivities just like us.
---
Danielle Tate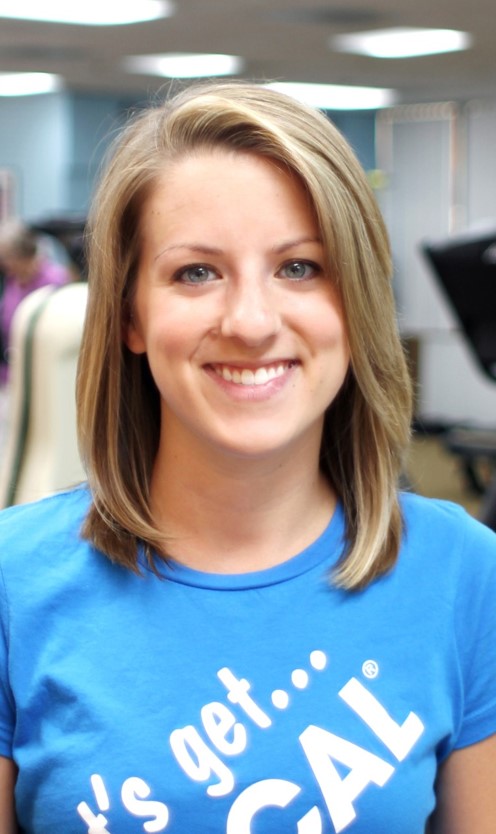 Rockville, Maryland
Vestibular Physical Therapist
I am an extremely passionate Vestibular Physical Therapist (or "Vestibuloholic") who recognizes how debilitating vestibular disorders/dysfunction can be. I became interested in Vestibular Dysfunction while in PT school when my twin uncles were diagnosed with Meniere's Disease. I think it is vital to inspire other professionals in the medical community to become interested in treating dizzy patients, as well as raise awareness that there is help out there for those who need it! I am truly at my happiest when giving presentations in the community about vestibular dysfunction, making valuable resources (like VeDA!) known to those who need them, and treating patients to help them return to a better quality of life without dizziness. Check out www.Vestibular.Today to read my blog and learn about The Functional Inner Ear model.
---
Dimitra Kristina Thomopoulos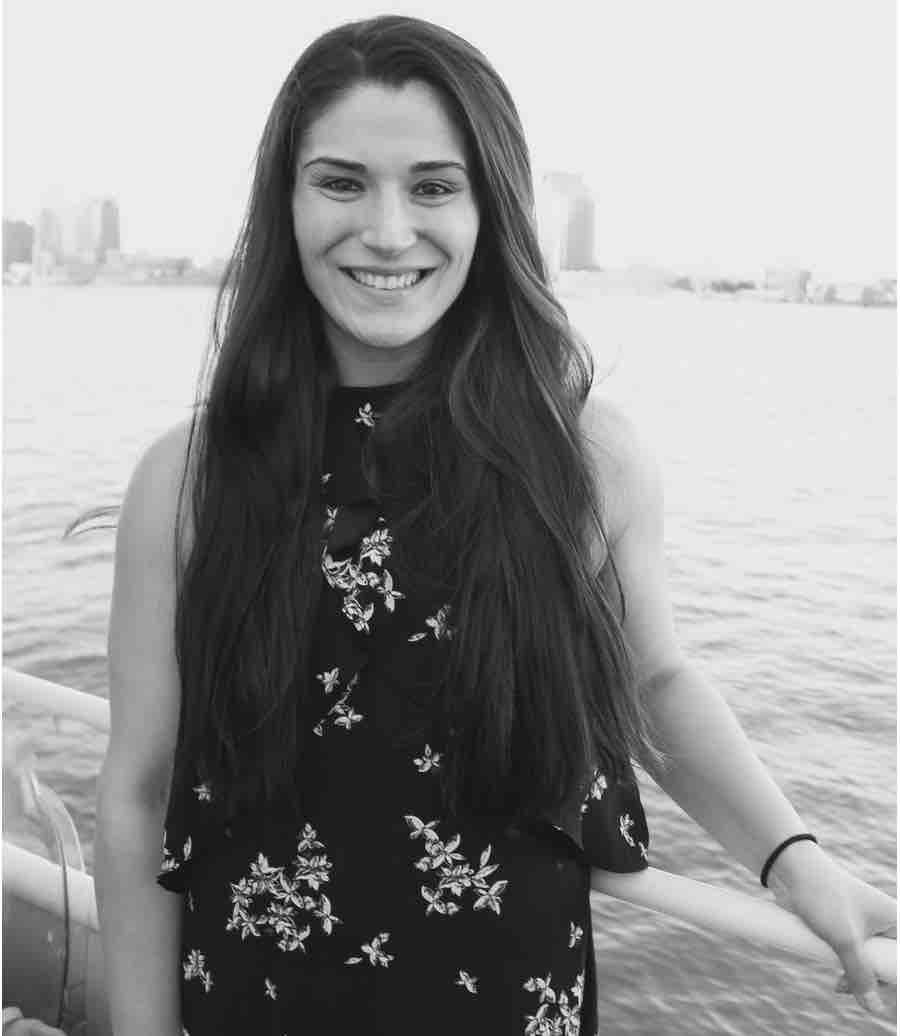 Philadelphia, PA
Diagnosis: Migraine Associated Vertigo (MAV)/ Vestibular Migraine, Tinnitus
I went from being a retired professional athlete in Greece to not even being able to get out of bed in, what felt like, the blink of an eye. I never even considered myself to be a migraineur until I was finally diagnosed with vestibular migraines and could identify triggers and recognize symptoms. It is so ironic that as a future Doctor of Nutrition Sciences, the most effective and frequently prescribed treatment for my disorder is diet and lifestyle modifications (amongst other things). Once I completed my elimination-challenge diet, I was finally able to at least get out of bed and I valued my health so much more in every aspect. Today, I specialize in helping others with the elimination diet. I provide nutrition services to help them identify dietary triggers.
---
Vasiliki Tsouka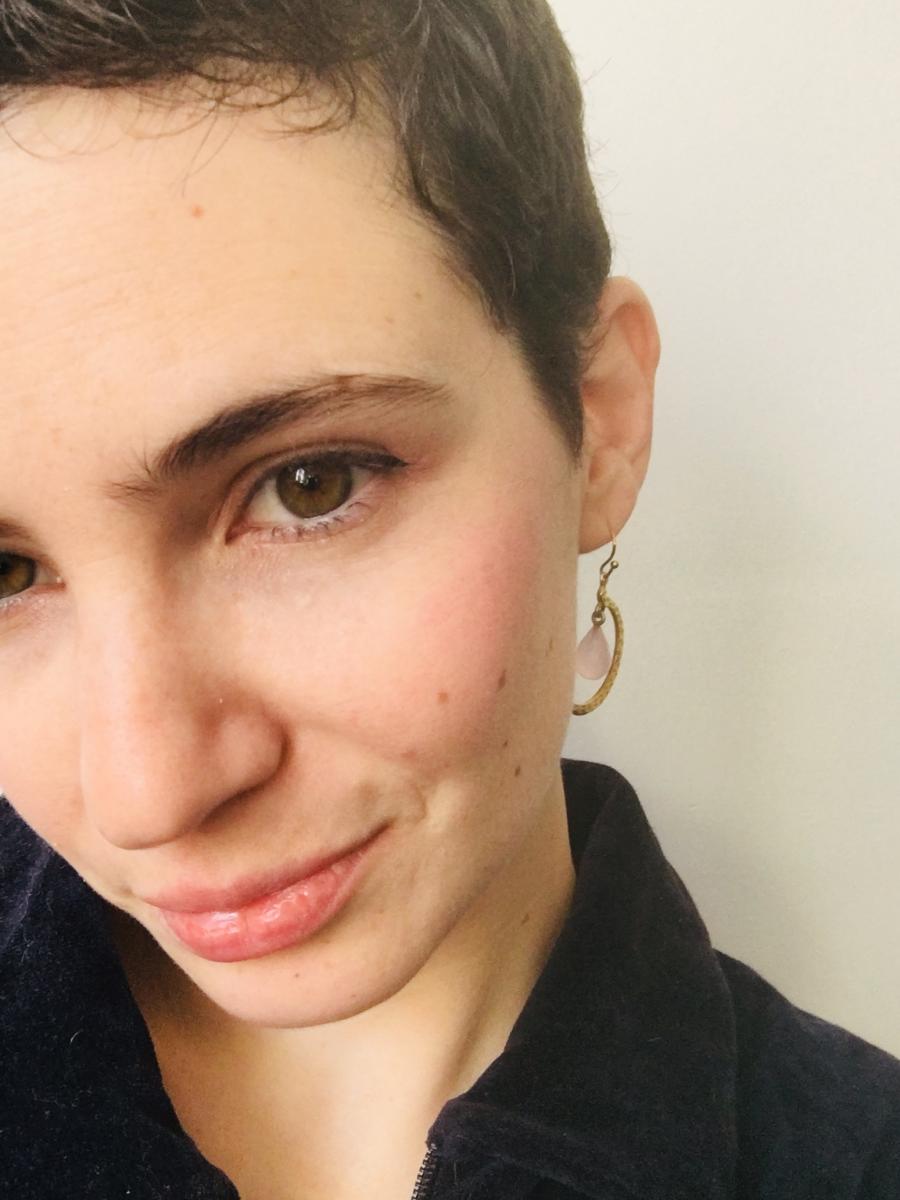 Melbourne, VIC
Diagnosis: Migraine Associated Vertigo (MAV)/ Vestibular Migraine
My personal dizzy trip stared a few months ago after having chronic migraines for about three months straight. Prior to this I never had a migraine in my life and the final diagnosis made extremely sad to begin with. There are days where I feel exhausted and dizzy enough to stick to my couch for the rest of the day and then I have days where I function and I can enjoy my time with my partner. And it's these happy moments I cherish the most. What I have learned those past months is building resilience and being happy with the little things. Being happy in the moment when things are taking place like having dinner with family. I no longer stress about the future and I am hoping to advocate as much as I can and raise awareness!
---
Ashley Virgilio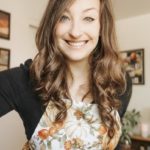 San Diego, CA
Diagnosis: Cervicogenic Dizziness, Migraine Associated Vertigo (MAV), PPPD, Vestibular Neuritis
Hi, I am Ashley! Although I have dealt with two head injuries and a slew of chronic and invisible illnesses most of my life, my vestibular journey didn't officially start until 2018 when I had a pinched nerve in my neck and woke up a few weeks later with vertigo. I have never felt the same since before that day. Since then, I have seen roughly 15 medical specialists to find out why I still feel "vestibulary." I have VN, VM, CD, PPPD, tinnitus, and Atypical Peripheral Vestibulopathy. Although I am still learning and looking for root answers while feeling constant symptoms, I have learned to cope a lot. I recently learned about VeDA through my vestibular therapist and a few inspiring ambassadors on social media. After all I have been through, I know my purpose is to help others going through their journey. You are not alone! Website
---
Rhoda Watkins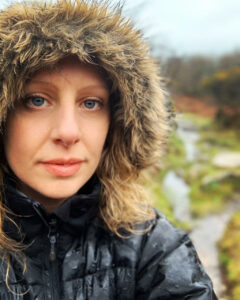 Cornwall, UK
Diagnosis: Bilateral Vestibular Hypofunction, Labyrinthitis
In December 2018 my world was literally turned upside down. I become seriously unwell in the blink of an eye and spent months struggling to get a diagnosis and then many more moths on the long path to finding a way to live with my condition, to find my 'new normal.'  My official diagnosis is bilateral vestibular hypofunction It is due to labyrinthitis, which happened when a virus got into my inner ears. It was a simple cold virus, but it irreversibly damaged my vestibular system. I didn't even know I had one until it happened!  My symptoms are crippling vertigo, nausea, fatigue, tinnitus, and anxiety.  Due to my vestibular disorder being bilateral, my brain has had to learn to compensate using my vision and my proprioreception. It has taken immense hard work and constant vestibular rehabilitation therapy to achieve some compensation, although I do still have flare ups and can decompensate for short periods of time. I am however, so blessed to be in a position where I am functioning well enough to allow me to do some of the things that I love again.  Running has without a doubt been my best therapy. To start with it would take me a week to recover from my short runs. Now I feel better when I am running than when I'm not!  I think that getting out into nature is vital for healing and it's made a huge difference in my recovery. I started a Facebook group to support and inspire other runners with vestibular disorders (Running Dizzy) and I have an instagram page (@thedizzyrunner) where I've connected with other people who are trying to fight their way back to some sort of normal life. I get messages almost daily and I'm so happy to be able to give advice and help others now. I am currently training to run an ultramarathon next summer.
---
TiAnna Whitaker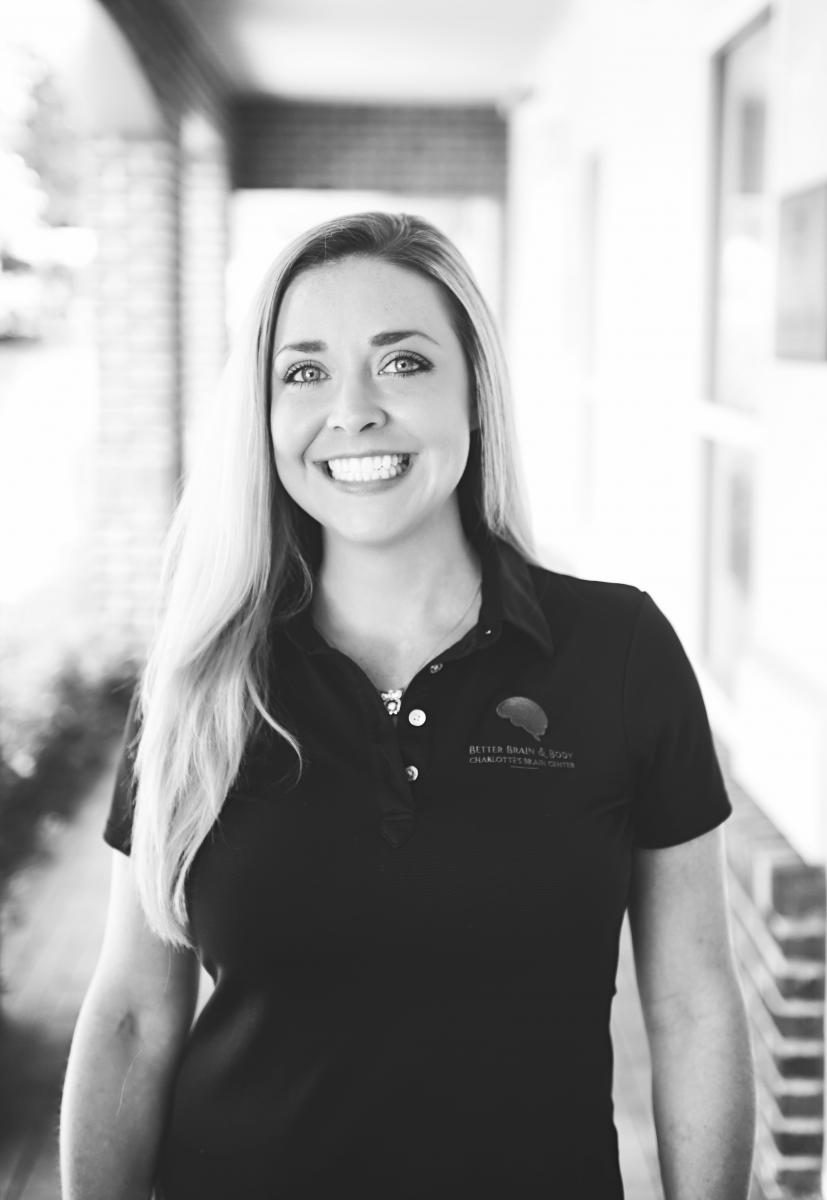 Charlotte, NC
Diagnosis: Migraine Associated Vertigo (MAV)
I struggled with a constant vestibular migraine for about two years straight. I sought out different solutions/ doctors and no one seemed to be able to help me. I had a job opportunity with a local Chiropractic Functional Neurologist. I got the job and she did what is called a VNG on me and could see what my eyes were doing in the dark and with certain movements to targets. She could see immediately see that I had vertigo and did maneuvers to get rid of it. We started brain rehab and and my journey to health right then and there. I wanted to help out more in the office and became our Holistic Integrative Health Coach. I help our patients by becoming their patient advocate and coach to help them stay on task with their health goals and concerns.! Website
---
Alicia Wolf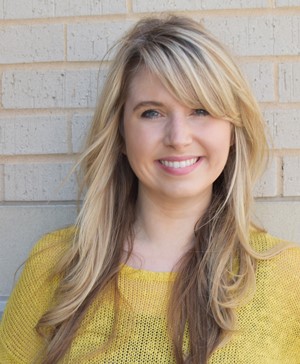 Dallas, Texas
Diagnosis: Migraine Associated Vertigo (MAV)/ Vestibular Migraine, Vestibular Neuritis
Hey y'all! I'm Alicia and I was diagnosed with vestibular migraine (MAV) in 2017, a diagnosis that changed my life. I went from being a fun-loving, world-traveling 30 year old to never leaving my house. I was newly married and thought my life was over. It took a few months for me to find the right neuro-otologist and the right treatment plan for me, but in the past 2 years I've become stronger than I could have ever imagined. Through the Heal Your Headache diet, vestibular therapy (VRT), key supplements, and ballet, I'm back to living life to it's fullest. I started The Dizzy Cook, a diet and lifestyle website for those with migraine and vestibular disorders, as well as their family and friends. I share the recipes and tips that have helped me get my life back in the hope that it will help others in some small (or BIG) way! Website • Facebook
---
Ron Zaragoza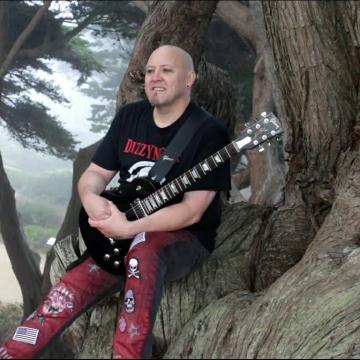 Antioch, California
Diagnosis: Meniere's Disease
I got Meniere's Disease in 2014. I am grateful for my doctors, friends, family and support groups/resources like VeDA, because it took a lot of time and sustained efforts to adapt to my "new normal." Meniere's Disease was a life changer for me. Although it can't kill you, it can spin lives round and round and upside down. On the verge of giving up hope of having a happy and productive life, I chose to accept reality as it existed. I got tired of fighting and I didn't not want to lay down and die. So, I poured myself back into my passion, which is music. I adopted the name DizzynDeaf and I wrote music that expresses the experiences I have had with this disease. I am truly grateful for kind people and support. I have come to understanding and believe that life is still beautiful in spite of Meniere's Disease.
---
Mary Ziegler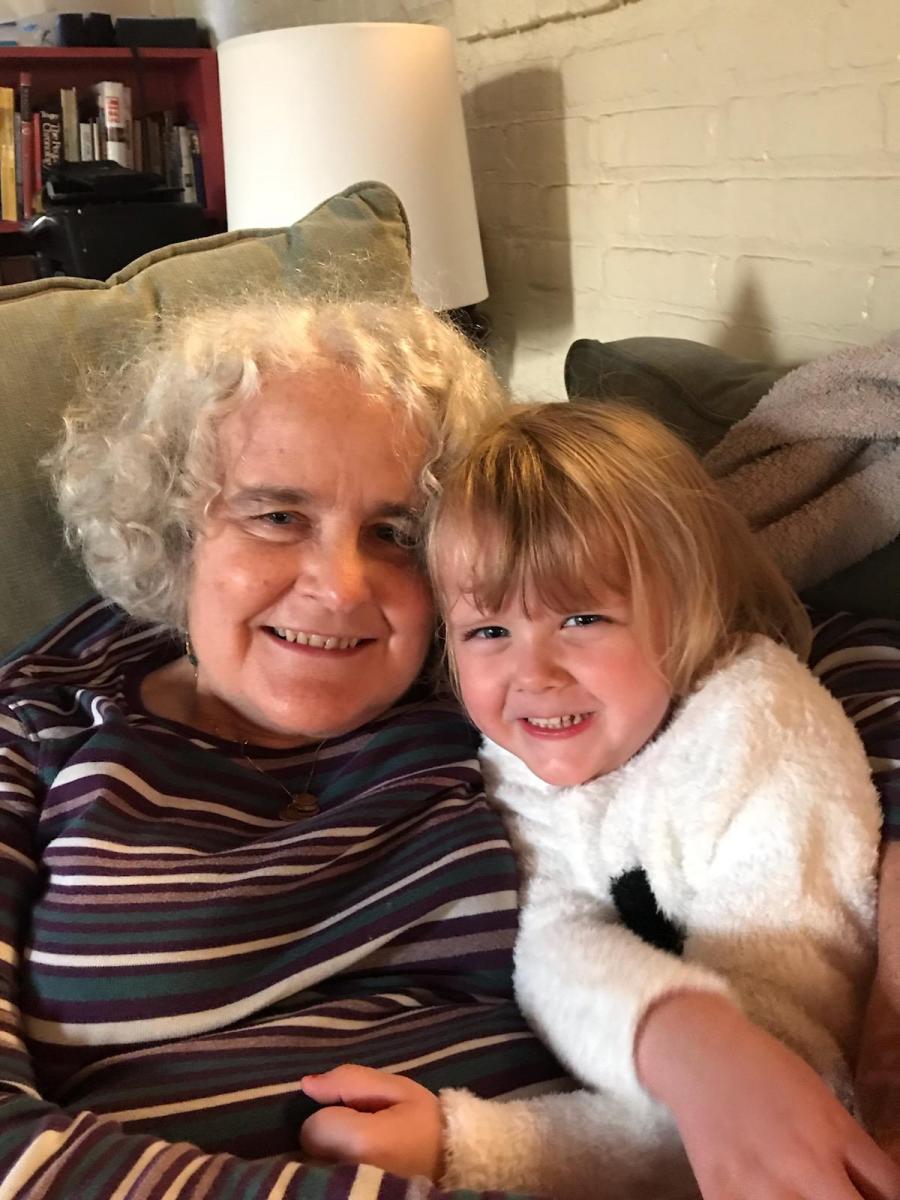 Oak Park, IL
Diagnosis: Migraine Associated Vertigo (MAV), Meniere's Disease, Tinnitus
I have had increasingly disabling Meniere's disease for over 20 years. I miss consistently helping other people, being super reliable, working, and driving. I miss the parties our friends and families have in the evening. I have devised ways to dwell in joy and gratitude. I like being an Ambassador because it allows me to help people in my area and all over the world. I am grateful for my family and friends. I am grateful that I have a team of doctors who recognize that I know a lot about my condition.
---
*Prior nonprofit board experience is not required. Ambassadors are encouraged to support VeDA through donations and/or fundraising.
We look forward to hearing from you! Please complete our online Volunteer Application and VeDA Ambassador Agreement. For more information contact us at [email protected].