Become a VeDA Ambassador for Vestibular Awareness
The goal of the Ambassador Board is to engage patients and healthcare professionals in raising awareness about vestibular disorders within their communities and among their social networks.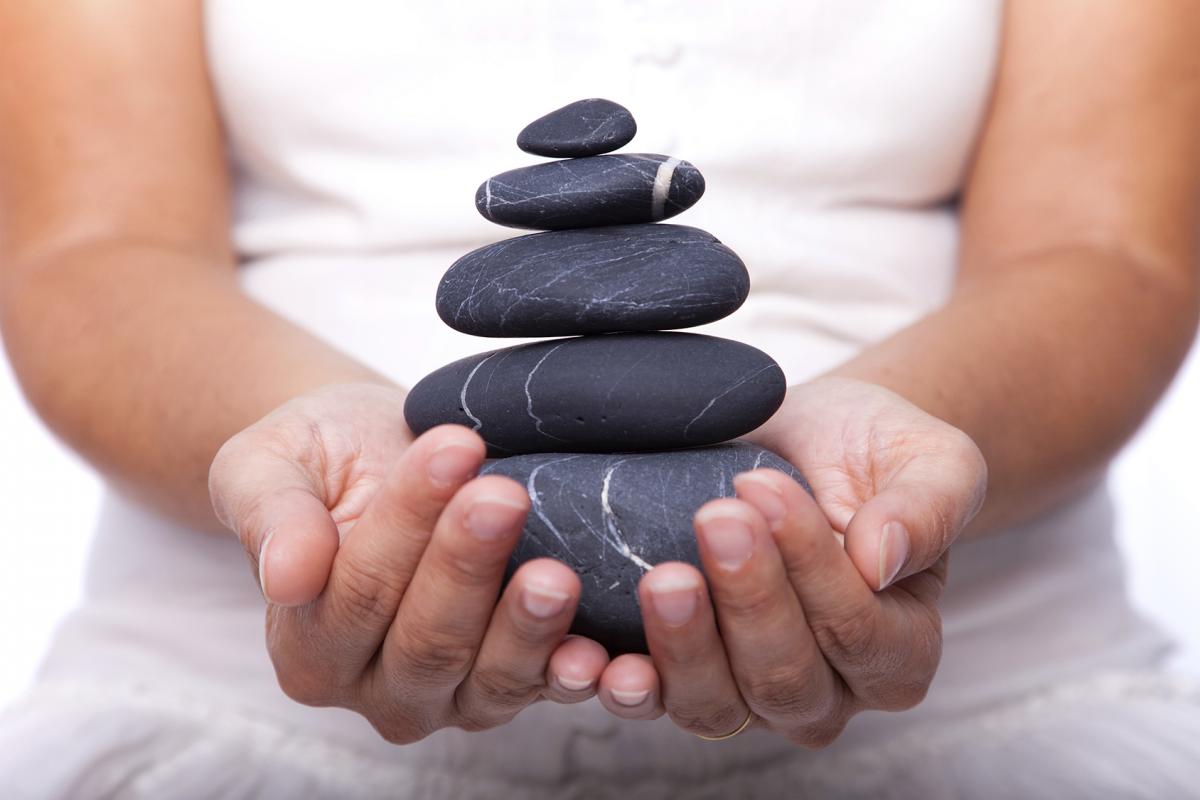 You can make a difference! Join us to help raise awareness about the challenges of living with a vestibular disorder.
Complete a Volunteer Application and Ambassador Agreement.
What are VeDA Ambassadors?
An ambassador is an enthusiastic and dedicated vestibular patient or professional, or the family member of a vestibular patient, who is interested in sharing his or her time and expertise to help elevate awareness for vestibular disorders. As an ambassador you are passionate about our cause and committed to keeping abreast of new, relevant issues that may impact the vestibular community.
What do VeDA Ambassadors Do?
VeDA Ambassadors participate in four (or more) suggested activities per year:
Create a personal campaign page for Balance Awareness Week
Post on your social media page (FB or Twitter) once a month
Blog about vestibular disorders twice a year
Create a Pinterest board(s) about vestibular disorders
Share VeDA's infographics and/or presentations
Distribute VeDA promotional materials (brochures, infographics and posters) to eight (or more) local places in your community, such as hospitals, clinics, senior centers, retirement communities, VA centers, libraries, etc.
Set up an information table at local health fairs or events.
Give a presentation to your local civic group to educate them about balance disorders
Start a vestibular support group
Add "VeDA Ambassador Board Member" to your email signature
Create a video and share it on YouTube and with VeDA
Share our Balance Awareness Week press release with local media
Participate in fundraising activities and seek contributions of time, money and/or in-kind support from individuals and corporate partners
VeDA will provide participants with a PR Ambassador Kit. Ambassadors will be recognized on VeDA's website and in our quarterly newsletter. Ambassadors' activities will be promoted on VeDA's social media sites and online calendar of events.
Meet Our Ambassadors
David Morrill, Ambassador Chair & Community Support Coordinator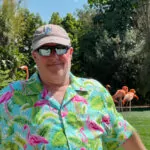 Lakeland, FL, US
Diagnosis: Stroke
My vestibular disorder was caused by a stroke that knocked out the part of the brain that controls balance. During my recovery I found myself struggling with constant dizziness and balance problems. I didn't really know where to turn, until I found VeDA. They helped me understand my disorder with all the information and research they have done through the years. I knew at that time I had to give back, and focused all my energy on helping to educate the public so more could understand this disorder. The following quote sums up my entire mission.  If we speak in one voice collectibility we can "Make a Difference."
---
Stefanie Adams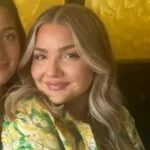 Boston, MA, US
Diagnosis: Perilymph Fistula
My story is a long one but it all started 3 years ago when I had my 3rd concussion. The swaying and constant imbalance started as soon as I hit my head. As the year went on, I started to develop more symptoms like terrible migraines and dizziness. The migraines left but the dizziness stayed. A year later, I got the flu and blew my nose too hard and reopened a fistula in my right ear that had been there since my last concussion. I had vertigo for 3 days and it never left. I recently just had surgery to repair the fistula and am on the mend!
---
Marissa Aldrete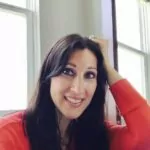 Algonquin, IL, US
Diagnosis: Vestibular Migraine, PPPD, Chronic Migraine
My journey with vestibular migraine began 11 years ago. Little did I realize that my life would change forever. After a few years of a remission and then a return of the illness, I am still on the journey. I would like to be an ambassador with Veda to educate others on vestibular disorders. I also want to be there for patients that have this illness and feel as if they are all alone. I want to be there to give others hope and help them in their vestibular journey.
---
Brook Angelbeck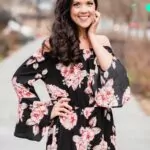 Saint Louis, MO, US
Diagnosis: Migraine Associated Vertigo (MAV), Vestibular Migraine, and Vestibular Neuritis.
My world was turned upside down in November 2020. Fortunately, it only took until December to receive my vestibular migraine diagnosis by an ENT. In March, an amazing team of audiologists did a comprehensive examination on me and reaffirmed my chronic VM diagnosis with the addition of a vestibular neuritis diagnosis. It's been a daily battle ever since, and I am so grateful to have found this organization. Dealing with vestibular dysfunction has been THE most isolating, frustrating, terrifying, and anxiety-ridden experiences of my life, but knowing that I am not alone has helped greatly. Through my faith in God, love and support from my family and friends, and a supportive community of fellow vestibular warriors, I know I will be ok. I share about my vestibular experiences on Instagram: brookfindingbalance - I hope you'll join!
---
Alley Arvieux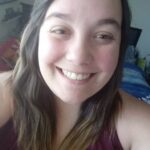 Emporia, KS, US
Diagnosis: Migraine Associated Vertigo (MAV), Vestibular Migraine
I was just recently diagnosed with Vestibular Migraine in November 2020, but my story begins in March 2019 when my world went upside down as I was getting out of bed to get ready for work. I was 24, newly married, and in my 3rd year of teaching. My dizziness started with a BPPV/Labyrinthitis diagnosis by my GP, where I was then sent to VRT. Several months later I was referred to an ENT where I had balance testing and it was suggested that vestibular neuritis set things in motion for vestibular migraine. It wasn't until 2020 that my neurologist confirmed the vestibular migraine diagnosis. I am 26 now and learning to take joy in the small victories, putting myself first, and learning my "new normal." I am looking forward to sharing hope with others who are in the same situation or are supporting someone experiencing it.
---
Shreya Badhwar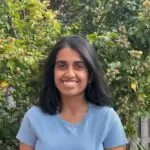 Mississauga, ON
The summer before my freshman year of high school, I woke up one morning feeling dizzy and off balance. I spent the next year going to different doctors and looking for a diagnosis with no success. In 2022, my balance became so bad I could hardly walk. My grades dropped, I quit playing sports, and I barely left the house. I had no hope for recovery and really struggled with my mental health. However, in 2023 I finally received a diagnosis: BPPV. This diagnosis changed my life. I was put on medication that made my symptoms manageable and was finally able to live my life like a normal teenager. I am seventeen now and can say that I've improved a lot and been able to manage my BPPV. I hope to give others the kind of hope I desperately needed in the worst days of my illness.
---
Yannis Benaniba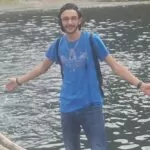 Toulouse, FR-31, FR
Diagnosis: Mal de débarquement, Persistent Postural Perceptual Dizziness (PPPD)
Bonjour à tous 🙂 I am Yannis. Mon histoire débute à la suite d'un simple vol long courrier en direction du Japon en September 2019. Je faisais alors la rencontre de ces étranges sensations qui ne me quitte plus depuis ce jour. Le syndrome du mal de débarquement ? Sounds pretty French right? End yet this syndrome doesn't even exist in France. As there is no or little resources about vestibular disorder "dans la langue de Molière" I've decided with some really nice people to create some. ADeV (the french VeDA) started in early 2022 and is now ready to take off. So please fasten your seat belt and enjoy the flight. Je tiens à remercier K.Warner and cast members du Life Rebalanced Chronicles. It all started because of you. You shared hope and helped me get back on track. C'est maintenant à mon tour de faire la même chose. ⵢⴱ
---
Rishi Bhosale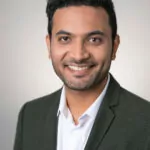 Port Jervis, NY, US
Diagnosis: Vestibular Neuritis
I was sick due to flu in March 2020, when suddenly one day serious spinning hit me for few seconds. After that it was all downhill! Lights bothered me and I had constant imbalance complimented by anxiety and panic disorder.. after months of doctors visits I was diagnosed with VN with hypofunction in my right ear. Now after months of VRT and Yoga I am on my road to recovery. I do have off days but I am in a much better space. I am here for my fellow vestibular issue sufferers to guide them and provide necessary tips and tricks to manage these symptoms since it doesn't have any specific guidebook or medication.
---
Lara Bishop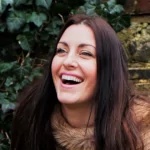 Cranleigh, SRY, UK
Diagnosis: Vestibular Migraine
Hi everyone! My name is Lara and I am a proud mummy of identical twin girls. I was diagnosed with vestibular migraines in 2012 and vestibular neuritis in 2013. My disorders have been life-changing for me, trying to deal with invisible illnesses is very hard and difficult for family and friends to understand. As well as having vestibular disorders I have also suffer from GAD (General Anxiety Disorder) and depression. I have spent some time now, making some major changes in my life to help, as well as CBT (Cognitive Behavioral Therapy) and VRT (Vestibular Rehabilitation Therapy) I am so passionate about raising awareness of debilitation vestibular conditions and help support other sufferers and educate non-sufferers. Despite everything, I have a very positive outlook on life and hope to spread my positivity and motivation to others. Visit my blog at https://mummyseeingdouble.com.
---
Wendy Bledsoe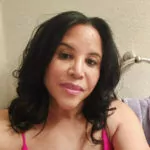 Denver, CO
Vestibular Migraine, Cervicogenic Dizziness, Central Vertigo
I became unusually ill while shopping in my favorite thrift store in March 2019. During a conversation with another shopper, beads of sweat began crawling down my forehead, the room spun violently. The fluorescent lights shimmered, my vision blurred, my lips quivered, my thighs were weak, and I felt faint. Seven months later, I was diagnosed with Vestibular Migraine, and my life has not been the same. Through trial and error, I've learned to focus on my body and mental health. My days are getting better, but sometimes VM wins and I have to take a knee. My passion is to help others with vestibular disorders regain their confidence and rediscover a new way to thrive.
---
Debbie Bolduc
Edmonton, AB, CA
Diagnosis: Post-Concussion Syndrome, Vestibular Migraine
I have been a chronic migraine sufferer since childhood and Dec 31, 2021 I suffered a concussion with loss of consciousness after fainting. This increased my migraines, caused further dizziness, brain fog, concentration issues, light sensitivity, balance challenges etc. with cross over symptoms that have just not went away as expected. This resulted in short term and now long-term disability from my employer and introduced me to concussion focused PT and OT professional assessments. After researching I eventually found VeDA and it has helped me put the pieces of the puzzle together. I want to help others find resources and know they are not alone with invisible real disorders.
---
Darcy Bonjour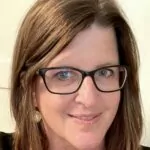 Chanute, KS, US
Diagnosis: Enlarged Vestibular Aqueduct Syndrome (EVAS), Vestibular Migraine, Unilateral Vestibular Hypofunction (UVH)
Sometimes life just doesn't go as planned. And in 2005 mine decided to take the Vestibular road rather than the straight easy path I had charted. It actually was a rollercoaster ride that became a long journey starting with BPPV and worsening symptoms soon turned into Meniere's Disease, Enlarged Vestibular Aqueduct and during a surgery for my vertigo, Acoustic Neuroma too. I also became deaf after my surgery. Vestibular Migraine was recently also added to the list. While I had to stop working, I found good things can come from our difficult times. I learned through illness how to appreciate life like never before. As a VeDA Ambassador, I want to encourage and support others with vestibular diseases. I know how life changing it is and I want to be available so they don't have to do this journey alone.
---
Sandy Brunner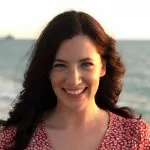 Brookfield, WI, US
Diagnosis: Vestibular Migraine, Mal De Débarquement
Hi! I'm Sandy, a speech-language pathologist and writer. My "voyage" with MdDS and VM started in 2018 on a trip to Europe. After a few airplane, car, and boat rides, my whole world was constantly in motion on land. I felt and saw rocking, bobbing, and swaying, as if I was still on a boat. I've been trying to get my land legs back ever since! Since then, my coping strategies and skills have improved, and so have my symptoms-- very, very slowly. I'm hopeful I'll reach remission someday, but until then I'm trying to ride the waves of MdDS and live my best boat life despite the dizziness! I decided to become a VeDA Ambassador to raise awareness and help other keep living life to the fullest with MdDS. I chonical my struggles and triumphs on instagram.
---
Paul Burnside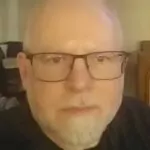 Marion, OH, US
Diagnosis: Vestibular Neuritis
My life changed forever one morning in late November 2014, when I woke up and found the world around me violently spinning. After a battery of increasingly unpleasant tests, I was fortunate to receive a diagnosis of Vestibular Neuritis in about 2 months. Forced to leave my 30 year banking career behind, I seized the day and focused on my true calling, that of a musician. Through sheer hard work and dedication, I retaught myself to play the organ and piano within my "new normal," using different skill sets to make up for what was lost. I am now a "full time" music director and head organist at a local church, and, although every day is a struggle, I am proof that a vestibular disorder can be a new beginning, rather than an end. I am working on a blog to share my experiences as a "vestie musican." Look for DizzyFingersBlog
---
Laura Cala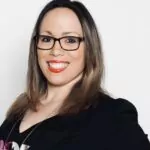 Narembeen, WA, AU
Migraine Associated Vertigo (MAV), Vestibular Migraine
In late 2016 I woke up one morning and it felt like I was falling down a rabbit hole. For those years following it almost feels like a blur. Every day was a dizzy nightmare. Doing simple things like walking was almost impossible; I never felt grounded. Between emergency room visits, different specialists, doctors not understanding, psychologists; finally in 2019 I was diagnosed with Vestibular Migraine. For the first time in almost 3 years I felt like someone understood how I felt. I didn't feel alone. That night I went home and googled everything Vestibular Migraine; I explored blogs, connected with people on support groups and I found the Vestibular Disorders Association (VEDA). Fast forward to 5 years later; the blur is behind me. I'm passionate about helping people who are caught in their blur. Instagram
---
Marian Campanha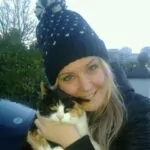 Dublin, IE
Diagnosis: Bilateral Vestibular Hypofunction
After being misdiagnosed with labyrinthitis and then bilateral vestibular hypofunction since 2010, eight years later I have now been correctly diagnosed with vestibular migraine and PPPD (Persistent Postural Perceptual Dizziness). I will continue to raise awareness about the damage of misdiagnosis and the importance of educating our health care professionals. I manage my symptoms through Vestibular Rehabilitation Therapy, lifestyle changes and diet.
---
Sandra Candido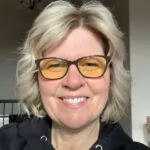 Sherwood Park, AB, CA
Vestibular Neuritis, Labyrinthitis, Vestibular Migraine
My pre-vertigo life disappeared in 2015.The next few years left me discouraged, isolated & often questioning my own sanity. I was misdiagnosed and dismissed by so many health care professionals until I finally found a wonderful GP who LISTENED and a knowledgeable vestibular physiotherapist. I also found VEDA -which was a God send with their resources, education and supports. I finally felt like my prayers were answered reading about people who truly understood what I was going through and often couldn't put into words. I now am blessed with an amazing and supportive care team who are helping treat and manage my chronic vestibular condition. I am hoping to return to the work I love soon and I wanted to be a VEDA ambassador to help others, give back and promote education on vestibular conditions in any way I can! Romans 8:28 Instagram
---
Lily Valentina Carrillo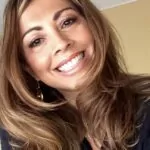 Mexico City, CDMX, MX
Vestibular Migraine, Migraine Associated Vertigo (MAV)
Hello, my name is Lily and had a steady and balanced life until I was in my early 20's. I started to work and had management positions that made me feel stressed and anxious. I wanted to accomplish all my tasks in a perfect way. In my mid 20's I had my first vertigo episode. It was scary and lasted about three days. I felt relieved but little did I know then. Vertigo episodes came back and lasted more than three days. I went to many specialists (otorhinolaryngologists) whom prescribed medication for dizziness and none of these drugs helped. Vertigo came and left. In my late 30's I had a vertigo episode that lasted more than one month. I could not walk around my home and could not work. Brain fog and fatigue were there everyday. Until I found on the internet a vertigo specialist called Dr. Jorge Madrigal. And the miracle happened. YouTube
---
Lesleigh Chumbley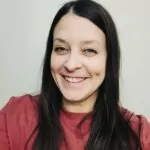 Loveland, OH, US
My symptoms first appeared in 2015, nine months after giving birth to my first child. In 2019, I was officially diagnosed with a bilateral vestibular disorder. I experience vestibular migraines, vestibular hypofunction, and visual vertigo. Luckily, after much testing, documenting, and conversations with my doctors, I've found ways to manage my disorder.
---
Ashley Chin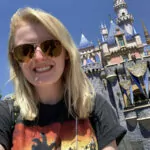 Greenville, SC, US
Migraine Associated Vertigo (MAV), Vestibular Migraine
My Vestibular life started on October 12, 2018 - the day I got married. I remember sitting in my wedding dress and feeling really dizzy, with the room spinning. I thought it was just dehydration so I drank some water and got on with the rest of our day! But a few days later at my job as an Emergency Room nurser, I had to sit myself on the ground and call for help as my world started to spin even more violently. After many diagnoses, I was *officially* diagnosed with Vestibular Migraines in march 2019. After spending about 5 months out of work, I came back to the ER full time and worked for another 9 months before I relapsed in December 2019. Unfortunately, this time left me out of work for the 1.5 years, and I started all over again in VRT (Vestibular Rehab therapy). I am grateful for those in my life who have helped my journey. Instagram, Twitter, Blog
---
Lauren Colella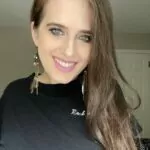 Atlantic City, NJ, US
Diagnosis: Vestibular Migraine
I started feeling "off-balance" back in 2015. I had multiple tests done, saw a few doctors and everything came back normal.  I did a little bit of vestibular therapy at home and it pretty much went away, but it still felt like there was something always lingering in the background, a "not quite right" feeling. Years later in September of 2020, I woke up one morning and my world was flipped outside down. It felt like I had 10 bottles of wine and was in a fun house, but it was not fun. After months and months of running to countless doctors and various tests, I finally was diagnosed with Vestibular Migraines. It's been rough, but this has made me so much stronger than I ever was before.  I believe in the power of healing and I appreciate life more than I ever have before. I am thankful for the friends I have made in this community. Instagram, Facebook, Twitter
---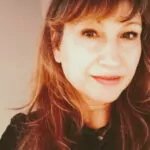 Grimsby, Ontario, Canada
Concussion, PPPD, Vestibular Migraine
I shed my old life in 2019, and like most of you my journey has been complicated. A blow to the head left me with Post Concussive Syndrome, abnormal right utricular loss and chronic PPPD. Second opinions begin soon to address chronic migraine, right sided gravitational pull, spasticity, postural instability, neuralgia and neuropathy. My full story can be found here. VeDA has been an excellent source for information along the way, making it easier for me to communicate with my family and care providers. I have travelled some distance now, counted all my small wins, broken/cried, repeated, gained a ton of experience and now feel ready for the CHANGE life has brought to me and I am excited to join the amazing team of VeDA ambassadors, opening minds and comforting the lost.
---
Jennifer Crespo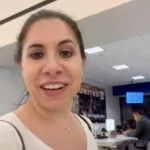 River Edge, NJ, US
Diagnosis: Migraine Associated Vertigo
I was 34 weeks pregnant. I woke up early to prepare for the day ahead and was feeling well. I'm a high school teacher and I was at work when and halfway through my first class when I felt strange.  I thought I was affected by the barometric pressure. As the day progressed so did the strange "dizzy" feeling which eventually culminated in a full blown vertigo attack. I was terrified and the severe attack lasted for several days. I saw many doctors and was referred to a vestibular rehabilitation therapist. I was terrified that something terrible was going to harm my unborn child. I delivered my healthy and beautiful boy at 41 weeks, but was still left with severe and chronic symptoms that also were the catalyst for severe depression. I searched for answers everywhere and stumbled upon Vestibular Audiologist, Joey Remenyi, on Youtube. I signed up for her Rock Steady program. Joey has empowered me to heal through the process of neuroplasticity by having faith and trust in my body. I never thought I'd reach this point of feeling so empowered and passionate about helping others. Just when you're ready to give up, there's always someone there who will provide you with support and help you to find the solutions that you need! I am so grateful for all of you who have supported my healing in this vestibular community!
---
Heather Davies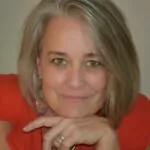 Riverview, FL, US
Diagnosis: Vestibular Migraine, Otosclerosis, Meniere's
I was first diagnosed with vertigo 18 years ago, in October 2016, I started to feel pressure and numbness on the right side of my head and face, as well as tinnitus and weakness.  As my symptoms intensified I was forced to withdraw from school, stop driving and take a leave of absence from my nursing career.  By the end of 2016 and into 2017 I was diagnosed with VM, otosclerosis, hyperacusis, and Meniere's.  As I learn to walk in this new life I share openly about my journey on my Instagram.
---
Sarah Desantis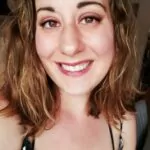 Enola, PA, US
Diagnosis: Migraine Associated Vertigo & Cholesteatoma
In 2006, I began to experience symptoms that were difficult to explain. Visually and spatially, things looked and felt strange, and I felt disconnected. That same year, I was diagnosed with a cholesteatoma. It has been recurrent; I've had a total of 5 surgeries over a decade to remove it. My symptoms seemed to worsen after the discovery of most recent cholesteatoma, and I finally got in with a new ENT/otologist who diagnosed me as having vestibular migraines. I had been told for many years that my symptoms were just anxiety-related, so it was a relief to have a diagnosis. The hardest tasks for me are driving, grocery shopping, and busy visual scenes. My hope is to raise awareness about vestibular disorders, so no one has to go for so long like I did, not knowing what was wrong!
---
Hilary Deverell, PT, MSc
Sudbury, ON, CA
Provider Specialty: Physiotherapy
Hi everyone! Hilary here. I am a registered physiotherapist in Ontario Canada with special interest in providing vestibular rehabilitation to clients dealing with vestibular symptoms. I remember my first employer suggesting I take an introductory vestibular course and I thought, "Why would I want to make people sick to their stomach?!" I can now honestly say there is nothing I love more than helping people get rid of their dizziness and better manage their vestibular condition. I have been a vestibular therapist for 5 years now. I myself also deal with a vestibular condition: I have been a long time sufferer of migraines that have progressed to be vestibular in nature. Although I would consider my symptoms mild compared to the clients I work with, I understand what living with a vestibular condition is like.
---
Mangelique du Plessis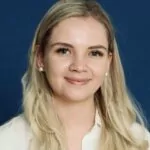 Centurion, GT, ZA
I'm a 24 year old Audiologist from South-Africa with a tremendous passion for Vestibular assessments & rehabilitation. My mentor Dr. Barbara Heinze, is a constant source of inspiration and played an instrumental role in my career choice. I'm currently completing my Master's degree at the Department of Speech-Language Pathology and Audiology at the University of Pretoria with my main focus and research being solely in the Vestibular field. Patient centered care & support is fundamental to the progress of each and every person, thus I believe that continuous support to patients and their families outside the clinical setting, is essential. As an ambassador and support group leader of VeDA I am able to fulfill my role & passion as a professional through support, education, advocacy, and creating awareness of vestibular disorders.
---
Kayla Edwards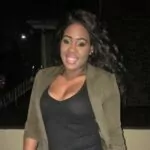 Linden, NJ, US
Diagnosis: Migraine Associated Vertigo
I've been diagnosed with bilateral vestibular migraines: associated vertigo since 2017 but I've had the symptoms for 5yrs now. It's a battle dealing with it because you don't know when an episode will happen.
---
Emily Englert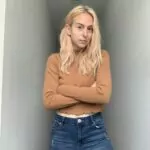 Seattle, WA, US
Diagnosis: Vestibular Neuritis
Three months after the birth of my second child, I had a dizzy spell that became a nightmare. In short, I experienced a cycle of vestibular migraines over close to two years with little reprieve. I later learned I had vestibular neuritis that triggered VM. I went from feeling in control to losing my sense of self in the world, quite literally. Feeling off kilter, like I was living on a moving dock, vision skewed, looking at my life from the outside, derealization, dizziness and anxiety coursing through my system... were a few of the symptoms that consumed me. The first year my symptoms were every second of every day. It's been a messy, and yet beautiful, healing journey and I'm so grateful to be in a grounded state today. My mission is to provide hope, love and light to others journeying with a vestibular something. Instagram
---
Patricia Filipek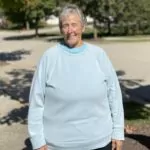 Huntley, IL, US
Diagnosis: Benign Paroxysmal Positional Vertigo (BPPV), Vestibular Migraine
I was diagnosed with BPPV, then chronic migraines without the aura. The headache is 24/7. My journey continues to find relief from the headache. I became interested in being an ambassador because of two women I met at an Invisible Illness support group. I felt I could help share information about the vestibular illnesses and help people feel not so alone in their journey.
---
Kristy Fleming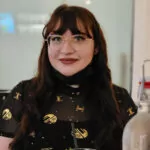 Forest Park, IL, US
Diagnosis: Vestibular Migraine
I've been struggling with vestibular migraines (since January 15th, 2021). I have always had ear problems before this. So this has been really hard to navigate, especially on days when it's debilitating. I've halted working on commissions/art and stayed home a lot (not just because of the pandemic, I was home often even when it seemed "safer" due to vaccinations, etc). Now I take daily medication for preventing migraines and that has helped a lot and trying different lifestyle changes to avoid migraine triggers. www.kristyfleming.com, instagram
---
Kelsey Flint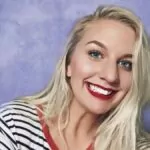 Lansing, MI, US
Diagnosis: Vestibular Migraine
One day I was a normal college student lusting for everything life had to offer me; another day Vestibular Migraine decided to make all of my days dizzy and out me in a brain haze. Grieving your "old" life is normal. Healing isn't easy but it makes you so much stronger and so much more resilient than you think. I never wish for my old life anymore. Fighting to get better and to have a mental clarity is so important. Mental health and vestibular disorders go hand-in-hand. We must not throw in the towel because we are only getting started!
---
Ana Fuentes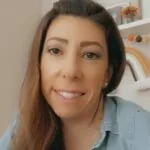 South Pasadena, CA
BPPV, PPPD
Two years ago, I experienced debilitating dizziness and vestibular symptoms that put a halt to my daily life. My symptoms and journey to healing and wellness continue still. I hope that through my story, I can help others who are suffering from vestibular conditions feel less alone.
---
Oana Galloway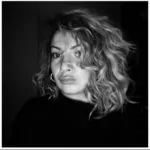 Amsterdam, NL-NH, NL
Diagnosis: Benign Paroxysmal Positional Vertigo (BPPV), Ménière's Disease
My debilitating journey started in 2018. I ended up in the ER one morning, not knowing what had caused the insane spinning sensation, nor the lethargic sensation and constant vomiting. I was immediately diagnosed with BPPV and since then, attacks happen once a quarter. In those moments I am absolutely dysfunctional for days on end, without being able to move my head/neck even slightly, always bedridden, constantly vomiting, not being able to stand up/speak/walk... Even breathing is hard sometimes. I need assistance and physical help to complete the most basic humane tasks & physiological needs. After the episodes end, I hold on to walls (for weeks), in order to keep my balance and not fall. I have gone through every single medical test known, to understand the root of my problem and be issued with a treatment.
---
Claire Garbett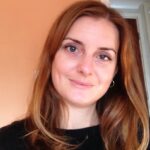 Swanley, KEN, UK
Diagnosis: Vestibular Miagraine
I was diagnosed with vestibular migraine in 2012. My symptoms began with dizziness, vertigo and fatigue following a reaction to a medication for another condition. It took a long time to get a diagnosis, and when I did the VeDA information was invaluable. My symptoms finally made sense! A combination of Botox, physiotherapy and lifestyle changes mean that I haven't had a vertigo attack for several years and the daily dizziness is vastly improved. I started my website, to help people with chronic conditions connect with each other and to share diet and lifestyle tips. As a VeDA Ambassador I hope to improve awareness of vestibular disorders and further build a community of support amongst those suffering with them. Instagram: @throughthefibrofog.
---
Danielle Gibson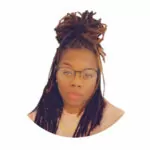 Columbia, SC, US
Diagnosis: Vestibular Neuritis
In 2015 I got an ear infection from a pool workout. It wasn't until almost an exact year later that my life literally turned upside down as I was attacked by severe vertigo. Testing provide that my vestibular nerve was damaged and may have been due to the ear infection I had almost a year prior. I went from being a semi professional athlete training for overseas to barely being able to walk. I was eventually diagnosed with Vestibular Migraines and Tinnitus. This has drastically changed my life and I am still on my journey to getting back to "normal life," but I am dedicated to motivating, inspiring, educating, and raising awareness about Vestibular disorders. This has been a hard pill to swallow BUT I am now sharing my story and journey on Instagram @goal_dlocs in hopes that my story can help encourage and inspire others!
---
David Giugno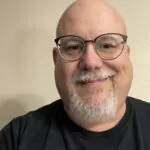 Marlboro, MA, US
Diagnosis: Ménière's Disease, Vestibular Migraine, Vertigo, Tinnitus
Meniere's started for me in 2014 with my first vertigo attack. Went through several doctors before I got a Meniere's Disease diagnosis in my left ear. In 2019 I had a labrinthectomy in my left ear and it helped a lot but in late 2020 vertigo came back and was diagnosed as Bilateral Meniere's and Vestibular Migraines. Also in December 2020 I started Meniere's Disease Warrior YouTube channel. To help support people with Meniere's and spread awareness of Meniere's. Facebook
---
Lisa Gotte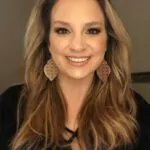 Katy, TX, US
Diagnosis: Vestibular Migraine
11/5/15 I was sitting in a meeting at work when out of nowhere my world started spinning. My life changed in an instant. I went through 2 years battling just to make it through the day. I had to quit the job I loved and dedicate myself to complete self care. Through lots of research, support and lifestyle changes, I have been able to find my new normal. Although I still have some daily symptoms, I am back to the career world, a present mother and wife, and vow to helping others through this debilitating disease. You are not alone!
---
Emma Greenberg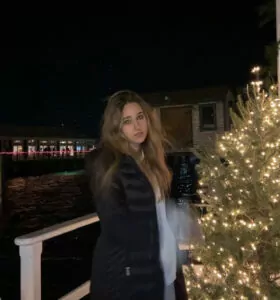 East Greenwich, RI
Diagnosis: BPPV
My name is Emma and I am 18 years old. I have been struggling with BPPV since October 2022. I first noticed my symptoms when I stood up and felt as if I was about to pass out while the room around me started to spin. These symptoms were accompanied by head pressure, panic, and would worsen whenever I moved my head. I rushed to the ER and left with no answers. It took three months to get a clear diagnosis. Three months of fear, medical testing, and dizziness. I then started seeing a PT who helped me tremendously. Although I am not completely dizzy-free yet, I have learned so much since this all started. This journey has been far from easy, but it has taught me so much about myself and my mindset. I am passionate about helping other people who are struggling with a vestibular disorder, don't be shy to reach out for support!
---
Manisha Gupta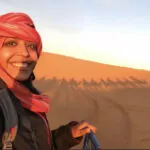 Washington, D.C.
Diagnosis: Concussion/TBI, Vestibular Migraine, Binocular Vision Dysfunction (BVD)
My vestibular journey has been a long and complicated one that was accelerated after experiencing a concussion in 2018. In the following years, I complained of worsening dizziness, brain fog and communication challenges which largely went dismissed. Without proper rest and treatment, my symptoms escalated to the point where they eventually posed a serious danger to myself (and others). Flash forward one year later into my diagnosis and vestibular treatments, I am hopeful that I will continue to see small improvements in my daily function. I was inspired to become an Ambassador for VeDA because of the role it played in me becoming my own patient advocate. I know what it's like to feel completely alone, hit rock bottom, and want to give up, and I hope I can help other others feel heard and get the care they deserve.
---
Teena Hittie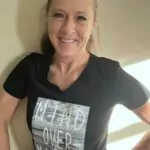 Dover, PA, US
Diagnosis: Superior Canal Dehiscence Syndrome (SCDS), Bilateral Vestibular Hypofunction (BVH)
Hi, I'm Teena. It's hard to forget that evening in November of 2008. I went from running 10 miles the day before to the ER the next evening and not even able to walk or feed myself. The violent vertigo and vomiting was the start of a major change in my life. Fast-forward through many emotions, tests, doctors, counsel, life adjustments, etc, and I find myself being ok with the "new" me. I want others to be ok with themselves as well and so I started to facilitate a support group. This whole experience has left me as a better person, being more compassionate as well as strengthening my relationship with God. It has helped me have a new look at other's needs around me. My hope as a VeDA ambassador and person is to be a voice, help educate people as well as offering hope, encouragement and support to others on this journey. Facebook
---
Rae Hodges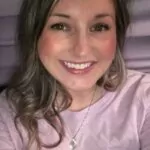 Muskegon, MI, US
Diagnosis: Benign Paroxysmal Positional Vertigo (BPPV), Migraine Associated Vertigo (MAV)/Vestibular Migraine, Tinnitus
On April 3 2019 I was hit with horrible vertigo while taking a shower. Two months & many appointments/tests later I was diagnosed with Vestibular Migraine by my ENT. The diagnosis was confirmed by my neurologist a month later. I am now 5 months in and have more good days than bad but still experience 24/7 dizziness.
---
Joy Holten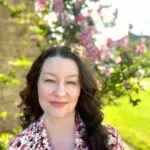 Pflugerville, TX, US
Diagnosis: Vestibular Migraine, Persistent Postural Perceptual Dizziness (PPPD), Occipital Neuralgia
December 2021 it was confirmed I have Vestibular Migraines & PPPD. At last, I had an explanation for what I was going through. The past several years dizziness, fatigue, tinnitus & that odd feeling in my head was finally explained. It was just not anxiety. Finding the right Vestibular Therapist and Neurologist was the key to the road to recovery. Another game changer was joining the VEDA online support groups. VEDA has played a big part of my success. I am hoping to share my story with others, so they don't have to wait years for help. The symptoms are still there but I am not alone now.
---
Samantha Hudson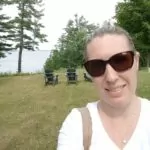 Ottawa, Ontario, Canada
BPPV, PPPD, Vestibular Migraine, Concussion
I have been working through understanding, treating and cooping with 3PD, VMs and reoccurring BPPV for a few years now, while also healing from a head trauma event. As I continue to explore the healing process, I am hoping to help others by connecting them to VeDA educational resources and virtual support groups.
---
Jennifer Husak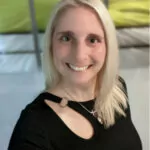 Omaha, NE, US
Diagnosis: Migraine Associated Vertigo (MAV)/Vestibular Migraine
I have been living with vestibular issues for 4 years and have been diagnosed with Vestibular Migraines. My journey started with severe Vertigo after a series of Sinus Infections and RSV. Originally it was thought that I had VN but after treatment with predisone I was called in for testing. It has been discovered that my right vestibular nerve is barely functioning and my left is compensating for the right. I was told I had Meniere's Disease until I sought an Ear Specialist and Neurologist. It's confirmed I have Vestibular Migraines. This took 3 years for a correct diagnosis and 4 years for meds that work...so far. My triggers are stress and changes in barometric pressure. I've learned though that life doesn't stop at diagnosis. I recently just did a climb of 40 floors, 870 steps without getting dizzy!!! There is hope. 
---
Julie Hutchin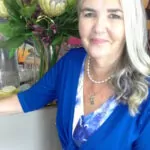 Atherton, CT, AU
Diagnosis: Vestibular Neuritis 
I was diagnosed with Vestibular Neuritis in 2011 (a side effect of Dengue Tropical Mosquito Fever caught 30 yrs ago). I do vestibular rehabilitation therapy with a vestibular trained physiotherapist. Sometimes I thought that I would never manage on my own. I've learned to cope, but I still feel wobbly and anxious. Fortunately, I have a wonderful group of support people - I call them, My Treasures! I became a Tai Chi Instructor (Sifu) in 2007. I teach regularly twice weekly in Cairns, Australia. I previously taught Tai Chi as a Martial Art, now I focus on its use to improve balance. I was so happy I had my Tai Chi Training before the staggering began. My best personal balance is when I am teaching Tai Chi.
---
Vinisha Huwer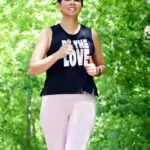 Westerville, OH, US
Diagnosis: Persistent Postural Perceptual Dizziness (PPPD), Migraine Associated Vertigo (MAV)/ Vestibular Migraine
Hi! I'm Vinisha. Much like you, I'm living a life that I never expected but I've decided to make the most of it. Starting in 2019, I started to experience dizziness, imbalance among several other symptoms. Almost 2 years later, I was diagnosed with PPPD and Vestibular Migraines. I remember the moment like it was yesterday. I was devastated because what I have is most likely permanent. But that moment was ultimately a blessing in disguise. After countless doctors, tests and procedures, I had an answer. I didn't like the answer but I finally knew. After a lot of therapy, hard work and persistence, I can walk, run and I've found my new normal after. I want to share my story, help you and encourage you to ALWAYS keep moving forward. Because, this isn't the end. This is the beginning to finding out how you can get through anything.
---
Veena Jassi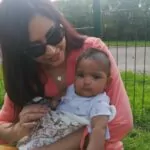 Coventry, GB-COV, GB
Diagnosis: Bilateral Vestibular Hypofunction (BVH), Persistent Postural Perceptual Dizziness (PPPD)
I got very dizzy in 2012 it never went to this day. I felt off balance rocking sensations, dizzy, foggy head, jumpy vision. I was diagnosed with vestibular migraine, bilateral Vestibular Hyopfunction and pppd.
---
Andrew Jackson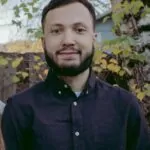 Beaverton, OR, US
Diagnosis: Benign Paroxysmal Positional Vertigo (BPPV), Vestibular Neuritis, Vestibular Migraine/Migriane
From Benign Paroxysmal Positional Vertigo (BPPV), to Vestibular Neuritis (VN), to Vestibular Migraine (VM) -- it's been a challenging road, but the recovery and understanding along the way have been more than useful in healing. It all started with a sudden onset of dizziness at the workplace. After much physical therapy, doctor visits/referrals, an elimination diet, and anxiety, I've found myself in a happy medium. Every day is a work in progress, but it's progress worth achieving.
---
Lynn Johnson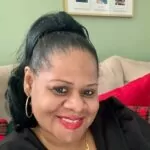 Secane, PA, US
Diagnosis: AIED, BVH
My life became unbalanced Thanksgiving 2015. I had been feeling off and out of blue woke up with imbalance and loud tinnitus in my right ear. As days past, it just got worse. 5 months & 4 doctors later I was diagnosed with Autoimmune Inner Ear Disease: Cogan's Syndrome. My symptoms include: Bilateral Vestibular Hypofunction, SSN Hearing Loss (Bilateral), Osciliopsia, and imbalance. If I were given the correct diagnosis in the beginning, it is possible I could've saved my hearing. This disease has robbed me of my hearing, my career as an H.S. Biology teacher, my ability to walk, to drive, so many things. But I refuse to let it rob me of my joy and quality of life. That is why I am a VeDA Ambassador to spread awareness, educate, and to advocate on behalf of patients like myself so that a misdiagnosis can be prevented.  Autoimmune Inner-Ear Disorder Facebook Group
---
Mohan Joshi, PT, DPT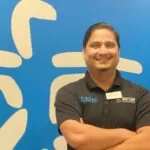 Germantown, MD, US
I am a Physical Therapist, I am working as a vestibular PT for almost 2 years. I work at FYZICAL by CAdENT, chevy chase. Most of my caseload includes vestibular patients and elderly patients with fall risk. I have helped a lot of people to get better with their lives and get past the dizziness barrier which was holding their life back. With my interaction with the patients, I realized that there is less awareness about vestibular therapy and how PT can help patients' lives make better. I am volunteering with VeDA to raise awareness about vestibular disorders, balance, fall risk, and fall prevention.
---
Alicia Katarzyna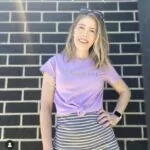 Perth, WA, AU
Diagnosis: Vestibular Migraine, PPPD
I'm Alicia and I've had Vestibular Migraine since 2008. I woke up one morning to the worst vertigo attack of my life and I have never been the same since. I was in the height of my career and spent the next few months looking for answers. I was initially diagnosed with Vestibular Neuritis, however when my symptoms didn't subside I knew there was something more to the way I was feeling. I felt like I was constantly living in a bounce house, that I wasn't connected to my own body (derealisation) and no one understood what I was going through. The simplest of tasks like going to the supermarket and driving a car became really difficult for me. I spent months bouncing between GP's and specialists before I was diagnosed with anxiety and classic migraine in 2009. This was heartbreaking because I knew in my heart that there was more to the symptoms I was feeling and without the correct diagnosis I lost hope, reclused and felt really alone.
Fast forward to now…I've been diagnosed with vestibular migraine and PPPD. It's been a long and bumpy road to getting back to feeling myself but I'm finally feeling stronger than ever. I manage my symptoms with the Heal Your Headache (HYH) diet, vestibular rehab therapy (VRT), supplements and my love for yoga and pilates. I'm passionate about supporting others on their vestibular journey. You can find me on Instagram
---
Sham Kesav-Bramall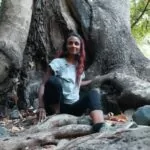 Clover Cottage, UK 
I have been a sufferer for over 5 years now. After a turbulent journey of suffering with other chronic illnesses alongside this and then severe anxiety, depression and panic attacks I started to take my healing into my own hands and I am improving daily. I am a yoga teacher and breathwork facilitator and I continue to further my learning on trauma informed practices and Tao healing methods. I would love to be able to contribute to supporting the community of fellow sufferers and will from next year be posting short videos on YouTube and instagram with a range of tips from exercises, diet and much more. I am also keen to form a support group via zoom where we can share, connect and feel supported and simply be heard. Please get in touch if this resonates with you and can support your healing. Facebook
---
Samantha Kirchin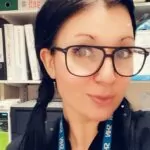 Bedfordshire, BDF, UK
Diagnosis: Labyrinthitis, Migraine Associated Vertigo (MAV)/ Vestibular Migraine, Persistent Postural Perceptual Dizziness (PPPD)
8 Years ago I suffered from a bought of labrynthitis which left me confused and scared to what was happening inside my head. After many tests and being told it was anxiety, I was sent away with minor excercises to do. I had years of relief but still suffered with migraine occasionally. However in December 2020 the labrynthitis virus hit me again, but this time 10 times harder. My symptoms were out of control and my anxiety rose high as I was at a great time in my life wanting to move forward with goals.  It was such a shock to my system to take a huge step back and from going to 90 mph to doing nothing. Slowly throughout the beginning of 2021 after hospital appts I had some answers and I met with an amazing vestibular therapist called Rachel canning.  I'm finally getting better, slowly but surely!
---
Rachel Knauss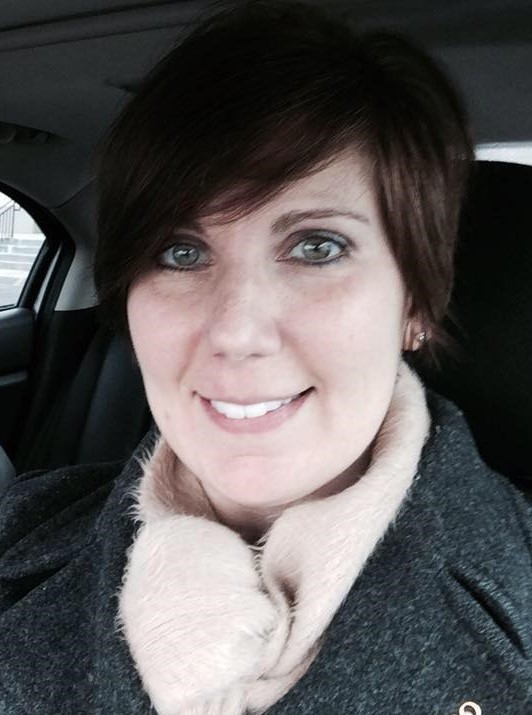 Mount Bethel, PA, US
Diagnosis: Vestibular Migraine
Like so many others, my vestibular condition presented itself as quite a surprise and has changed everything about my life. At just 34, healthy and ambitious, aside from some migraines, I just awoke one day with vertigo and nausea. I spent many years after that getting increasingly worse and seeking different professional advice. The episodes of dizziness became an all day plague of feeling "off" and having difficulty concentrating, remembering, or staying awake. I eventually found my way to VeDA and to some competent therapists, but not before I was forced to leave my job and stop driving almost entirely. Seven years since the onset of symptoms, and I have gained much control over my symptoms. I always said that if I felt well enough someday I would help others get through this awful disorder and now I am here to do that!
---
Tiffany Kopp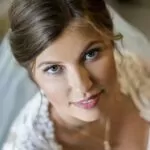 Saint Louis, MO, US
Diagnosis: Persistent Postural Perceptual Dizziness (PPPD), Benign Paroxysmal Positional Vertigo (BPPV)
In June 2021, I woke up to my world spinning. I was diagnosed with BPPV which then spiraled into Vestibular Migraine & later, PPPD. Luckily, I was diagnosed within a two & three month period. It took almost six months to find the best doctor for me who then prescribed a treatment plan that works for me. I discovered the VeDA site early on in my search for answers to my symptoms. For those with vestibular disorders, the VeDA site is an abundance of useful information. Several Ambassadors with VeDA helped me during my vestibular journey, & I hope I can do the same for someone else. Advocating is the best way to get the word out & help "make vestibular visible," which is why I believe Ambassadors for VeDA are so important. Instagram Twitter
---
Pavan Krishnan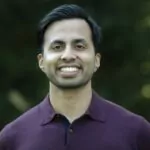 Baltimore, MD, US
Hello! My name is Pavan and I am a medical student and researcher, with plans to become an academic otolaryngologist in the future.  I am currently on a research year investigating human plasma biomarkers for diagnosing and managing vestibular migraine. As this year progresses, I hope to supplement my academic forays with advocacy and policy opportunities with the vestibular disorder community--and after an illuminating conversation with David Morrill, I realized VeDA is a perfect way to get involved! I hope to learn as much as I can from the community and serve as an advocate and committee member!
---
Amy Kuch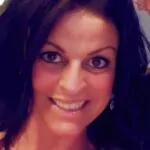 Houghton Lake, MI, US
Diagnosis: Vestibular Migraine, Meniere's disease
I was diagnosed with Meniere's Disease (bilateral) 17 years ago, as well as MAV. Over the course of these years, I lived and worked with these disorders, and functioned pretty normally most of the time. At the end of 2016, my hearing started changing. Life was like hearing through cracked speakers. I started getting vertigo daily and was off balance. I ended up having to go on short-term disability from a job that I loved, which later turned into long-term disability. I was devastated. The impact that vestibular disorders can have on a person can feel unbearable. I want to be on the Ambassador Board so I can help educate others on vestibular disorders, as well as coping mechanisms to help overcome the challenges associated with these diseases.
---
Etrily Laitphlang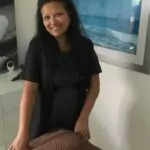 Didcot, BERKS, UK
Diagnosis: Migraine Associated Vertigo (MAV)/ Vestibular Migraine, Central Vertigo, Tinnitus
One split second in our day can change the course of our lives! November 2004 was that split second for me when I sustained a head injury at work in London, United Kingdom. Left undiagnosed until 2009 was the most distressing part of this life-changing course. Maneuvering through the maze was extremely challenging in trying to learn more about available treatments/medication/resources to help one recover. Accepting the diagnosis & finding the right treatment/rehabilitation therapy etc. required a sound mind for me personally to incorporate integrative medicine & so the path to recovery continues. Hence, finding VeDA online was like a lifeline of hope; a charity with a wealth of resources, research, & support from fellow Vesties, which drove me to be an ambassador to spread awareness, fundraise and help others. Instagram LinkedIn Pinterest Blog
---
Rochelle Lauzon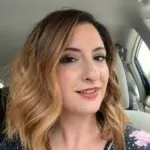 Baltimore, MA, US
Diagnosis: BPPV, Vestibular Migraine
After suffering from imbalance and bouts of vertigo since the age of 10, I was diagnosed with BPPV at age 25. A few years and many specialists later I was also diagnosed with Vestibular Migraines. I am happily married with 2 beautiful children and live every day with hope that it will be better than the day before. I am passionate about educating myself about vestibular disorders and hope to help further research and therapies for them if at all possible.
---
Katie Mahoney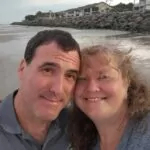 Woodbridge, VA, US
Diagnosis: Vestibular Neuritis, BPPV, PPPD
In July 2013, my life changed forever. Dizziness took over my life for nearly a year. I had 9 months of vestibular rehab therapy and every year known to man. Since then, I have learned to live with my new normal. VeDA has helped me immensely with all of it. Their support and educational resources have helped me and others learn about my rare condition and how it has changed me. I'm changed, but I'm still me.
---
Vicki Mask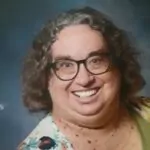 Tulsa, OK, US
Diagnosis: Central Vestibular Disorder, Tinnitus
I was diagnosed 6 months ago with Central Vestibular Disorder. I was fortunate to get a diagnosis, I just wasn't expecting a rare one. I'm very excited to share my story and help others along the way.
---
Darilys Matos Acevedo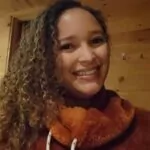 Waltham, MA
PPPD, Vestibular Migraine
In Nov 2021, I wasn't only losing my balance, but my sense of self, friends, confidence and the world as I knew it. Since then the dizziness has been 24/7, and I've had to work to rebuild everything. I'm grateful for the people who were there for me. After years of begging healthcare professionals for help and being dismissed due to a lack of awareness about vestibular disorders, I was diagnosed in April 2023. Looking back, I'd had terrifying episodes in 2019 & 2020 that had been dismissed by doctors. I didn't immediately start treatment since the doctor who diagnosed me wouldn't treat me. Then I found VeDA, which opened up my vestibular world. With their support, I found ways to advocate for myself and now it's my turn to pay it forward. I'm passionate about helping others who were in my position. There's many of us out there!
---
Delphi May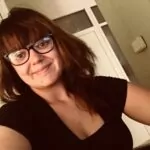 Devon, DEV, UK
Diagnosis: Cervicogenic Dizziness, Vestibular Neuritis, Labyrinthitis
Shortly after handing in my PhD thesis in September 2019, I was hit with a bout of vestibular neuronitis, which several weeks later developed into daily vestibular migraine whilst I was on holiday with my family. Our lives literally changed overnight. Needless to say, we were not at all prepared for what was to ensue. I had never experienced symptoms like it, and nor had I ever felt so unwell in my life. I was hit with a deluge of extreme faintness, imbalance, brain fog, fatigue, dry eye, and awful vision disturbances. Now, touch wood, I am doing well. I decided to become a VEDA Ambassador because I feel that there is a dearth of awareness of these various disorders in the UK, and now that I am on the road to recovery, I want to do whatever I can to help others who find themselves in this most unpleasant situation.
---
Kayla McCain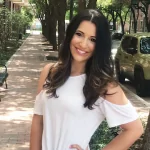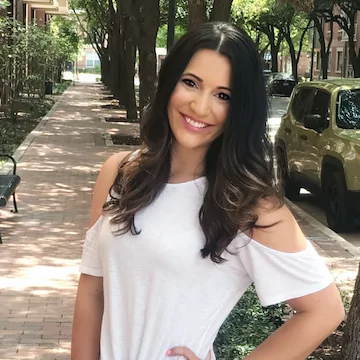 Plano, TX, US
Diagnosis: Migraine Associated Vertigo (MAV)/ Vestibular Migraine, Vestibular Neuritis
In October of 2016, I experienced symptoms of dizziness that I would later find out would lead to a diagnosis of Vestibular Migraines and Vestibular Neuritis. I was hopeless when I was first diagnosed and thought that my life was over, but after keeping a proactive mindset and attitude, my diagnosis continues to improve. I became an ambassador because when I was diagnosed, I felt alone. None of my family or friends were familiar with my disease and I had no one who could empathize or relate. I joined VEDA in hopes to help educate and share stories about vestibular disorders with society, but ultimately, I want to reach individuals that were recently diagnosed to let them know they are not alone. I blog about my experiences here: www.TrueKaylaisms.com
---
Colleen McKenzie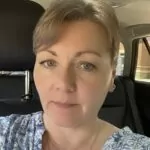 Rhinelander, WI, US
Diagnosis: Migraine Associated Vertigo (MAV)/ Vestibular Migraine, Central Vertigo
My life with Vestibular Migraine started with a bang seven years ago. I was reading my emails at work one morning when all of the letters on the screen scrambled up. I remember thinking how weird that was and then I was falling out of my chair. I was taken to the hospital and underwent many tests for stroke, heart problems, and several other things. Fortunately all of those tests came back fine. The hospital referred me to a neurologist who ordered many more tests. The final result was a diagnosis of vestibular migraine. I have tried several medications over the years. Some have helped and some haven't but I don't ever give up hope. Vestibular migraine has impacted every part of my life. I am excited to be able to help spread awareness about vestibular disorders!
---
Areyana McLean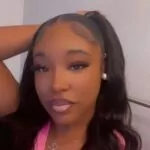 Capitol Heights, MD, US
Diagnosis: Vestibular Migraine, Persistent Postural Perceptual Dizziness (PPPD)
Hello Everyone!!! My name is Areyana, I'm 20 and I have daily dizziness & chronic migraine! I was diagnosed with Vestibular Migraine in June of 2022. I became a VEDA ambassador because I love spreading awareness about Vestibular Disorders and helping those who might need help understanding their vestibular disorder. Please check out my Instagram page as I will be documenting my journey with Vestibular Migraines and also will be spreading awareness/helpful information to those in need!  🙂
---
Tinotenda Mhlanga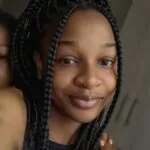 Harare, HA, ZW
I am a 22 year old , currently pursuing an undergraduate degree in audiology with the University of Zimbabwe.  I have tremendous passion for creating awareness, advocating , and educating about vestibular disorders and other other ear-related disorders. I come from a country where hearing health-care services are severely limited, leaving affected individuals without access to secondary and tertiary intervention. I have found the vestibular field to be under represented and neglected and very few people are aware of the various vestibular conditions that exist. As an ambassador with VeDa I can help change this narrative and help bring the change that is needed in my community. Instagram Facebook
---
Jessica Mittermaier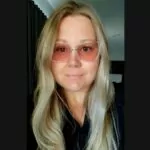 Melbourne, VIC, Australia
Diagnosis: Vestibular Migraine, PPPD
Mum of two, diagnosed in 2021. I was happily enjoying a walk when suddenly it felt like the world was closing in on me and I was going to pass out. That feeling (and other symptoms) didn't stop for the next year and a half. Everday I was challenged mentally, emotionally and physically. The experience was soul crushing & I didn't recognise myself anymore. I dedicated the next two years researching PPPD & VM, and treating myself holistically, while also focusing on retraining my brain and working with my nervous system. Seeing a difference in my recovery inspired me to create a Facebook support group & YouTube channel to inspire others and support them through their journey.  If there is any advice I could give, it would be to find peace and balance in your life. Don't allow anxiety to control you, & to be kind to yourself.
---
Karen Mizrach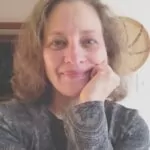 Henrico, VA, US
Diagnosis: Central Vertigo, Cervicogenic Dizziness, Migraine Associated Vertigo (MAV)
In December of 2017 I woke up in the middle of the night with vertigo; the "rocking and rolling bed". After many doctor visits, tests and treatments, the dizziness and off-balance sensations continued. It has become a chronic condition. Finally I saw a neurologist who recognized my symptoms as Vestibular Migraine and Cervicogenic Dizziness. The most challenging part of this disorder has been the isolation. I'm divorced with grown children who don't live close-by. Living alone and having to quit my job teaching made this challenge all the more difficult. Finding VeDA was a game changer! I feel connected to people who understand and are supportive. Thank goodness for this group! I will try and contribute what I can to give back.
---
Joy Mohr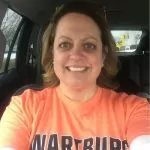 Marengo, IA, US
Diagnosis: Mal De Debarquement, Vestibular Migraine, PPPD
My nightmare began March 2018 after a week long family vacation on a cruise ship. After a week of being home, I knew something was wrong when my "land legs" didn't return and I was beyond exhausted. I wasn't bouncing back fresh and rejuvenated from a week off the grin in the Caribbean as I had from prior cruises. As a healthcare provider I researched the possibilities and starting making appointments with ENTs and neurologists. I had a list of working diagnoses for over one year and saw many specialists before I was able to get definitive answers. I was firts diagnosed with MdDS. During the first year of having MdDS, an invisible disorder, life threw me multiple curve balls increasing stress which lead to vestibular migraines, tinnitus, and hyperacusis. My MdDS symptoms wax and wane. I now fall somewhere in the MdDS/PPPD loop given the day, weather, and my personal activities.
---
Amy Moore, PT, DPT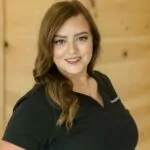 Baton Rouge, LA
Physical Therapist
My foray into vestibular began after I was a PT for 6 years. Prior to 2020, my specialty was neuro, but I saw all types of patients in a hospital setting. All the while, I watched as my mom grew more inhibited by her Meniere's disease each day. I saw her become debilitated, fearful to travel, and worst of all- she started to have falls. She sought help, but was left without answers or options, as many are in this niche. So I took it upon myself to find answers. I got vestibular certified in 2020 and became the director of a vestibular clinic in Baton Rouge. Through this clinic, I got my mom the help she needed, and she is now thriving. I started a TikTok page to spread as much information as possible about vestibular conditions (@thedizzypt_amy). I now own my own vestibular practice where I see patients in-person and virtually.
---
Christine Moyer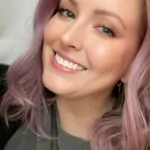 Ashburn, VA, US
Diagnosis: Persistent Postural Perceptual Dizziness (PPPD)
After two years of overwhelming stress, anxiety, and trauma, accompanied with chronic ear infections, I suddenly became bedridden with debilitating non-vertigo dizziness. My medical team deemed me "the perfect storm" when I was diagnosed with PPPD in 2022. After seeing thirteen doctors in thirteen weeks, I understood the need for self-advocacy in finding a proper diagnosis. Through lifestyle changes, my faith in God, vestibular rehab therapy, and medication, I was able to slowly regain my stability. My goal is to spread hope and positivity on my social media platforms while educating about vestibular disorders. You can find me on Instagram at @thatdizzzygirl.
---
Dr. Kelly Mueller, DPT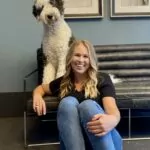 Chattanooga, TN, US
Provider Specialty: Physical Therapy
Hi there! My name is Dr. Kelly Mueller and I am a Resilience Coach and Physical Therapist. I have a passion for helping dizzy humans who feel hopeless and afraid go from clutching the walls with unsteadiness while their world continues to shrink to feeling supported and calm through a compassionate, listening ear and a customized plan that gets them back to running their own errands and enjoying dinner parties with their friends. www.keytochangewellness.com Facebook Instagram
---
Lindsey Mwesigwa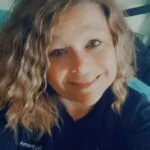 Dayton, OH, USA
Vestibular Migraine
I began having dizziness and vertigo around 2016. It continued until my life was changed in September 2022. Vertigo and dizziness became severe. I was lightheaded all the time and felt I would pass out. My balance became an issue and I had trouble walking alone. I had trouble speaking at times and eye spasms causing blurry vision. It took me almost three months to get diagnosed with vestibular migraines. My life and my family's life have been changed by this condition. I started on medications and supplements, which has helped. Vestibular therapy has helped me get my life back. I continue with symptoms every day, but with the support of my family, friends, and vestibular warriors I am learning how to manage the "new me." Vestibular migraines are frustrating and depressing. I never want anyone to feel alone!
---
Dr. Kamal Pandyan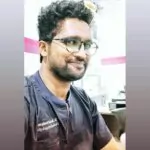 Shimoga, Karnataka, IN
Provider Specialty: Otorhinolaryngologist & Vertigo
Hi, I'm a board certified Otorhinolaryngologist & Vertigo specialist working at Lotus ENT Care in Karnataka, India. I also teach as an assistant professor at Subbaiah Medical College, India. My passion for vertigo started during my residency in ENT, the vestibular system always fascinated me as it is so complex in the way it works, the patients suffering from vestibular diseases show such varied presentations. Their plight and disappointment motivated me to ensure that I gave my 100% to diagnose, treat and make them feel better. I further completed my vertigo fellowship in 2019 and since then have been treating patients suffering with dizziness. We also conduct academic programs related to vertigo evaluation and management during the BAW to motivate the younger minds to ensure that no one suffers with dizziness. www.lotusentcare.com Facebook Instagram
---
Jessica Pagan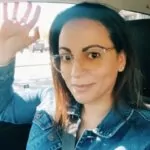 Farmingdale, NY, US
Diagnosis: Vestibular Migraine, Binocular Vision Dysfunction
In 2019 while working my whole world went sideways. While walking down a hallway, my visual field shifted diagonally and my body went completely towards the right. At that time, my whole life changed. I was taken to the hospital due to having heart palpitations and shortness of breath, which I was diagnosed with stress. After my second episode of a dizzy attack, I was rushed to the hospital due to losing vision on both eyes for a few seconds which was a cause for concern thinking I was having stroke. I followed up with my ENT which he diagnosed me with Vestibular Migraines. As we all do, I did my own research and I was not happy with the VM diagnosis since my symptoms didn't match. I was then diagnosed with Binocular Vision Dysfunction which is my main diagnosis and for the past 2.5 years have been battling the symptoms.
---
Claire Perfetti, DPT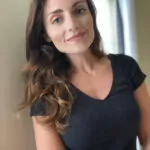 Cranford, NJ, US
Diagnosis: Mal de débarquement, Superior Canal Dehiscence Syndrome (SCDS)
My journey began 10 years ago, at only 18 years old. I was diagnosed with MdDS after a year of 24/7 dizziness. Unfortunately, I have yet to reach remission. Fortunately, along the way, I've discovered my inner warrior in doing everything I can to live a joyful life. While battling this beast, I graduated from college and went on to get my Doctorate in Physical Therapy. Recently, I was also diagnosed with Vestibular Migraine and SCDS. I am determined to not allow these conditions to knock me off of my feet, and am pursuing Mindfulness Meditation teacher training. It has been an incredibly difficult journey, but I am now passionate about helping other warriors regain some inner stillness and peace. My aim is to help others learn that there is light in this darkness. It may be hard to see at times, but it is always there.
---
Maria Pesick
Carmel, NY, US
Diagnosis: Vestibular Migraine
My vestibular migraine journey started 5 years ago. I was dizzy almost every day and had bouts of vertigo, imbalance, blurry vision, head pressure, ear pressure, and neck pain. I felt like everything around me was moving but I was standing still. I also had this rocking sensation throughout my body. When I walked, I felt as though I was walking on marshmallows. I went to several ENT's and a neurologist. I had balance and hearing tests, an MRI, and blood workup. I thought I had a brain tumor or MS. One doctor thought I had Ménière's disease. Another said I had vestibular migraine. She was so upbeat that she was going to help me get better, I started to cry in her office.  I started on steroids and now I am on migraine preventative medication and doing well. My bad days are far and few. Words of wisdom Don't ever give up the storm will pass.
---
Brenna Pribble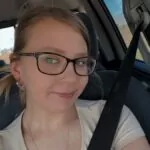 Anna, IL
Diagnosis: BPPV
Hi! My name is Brenna Pribble. In October of last year I was diagnosed with vestibular migraine. A migraine which has paralyzed me with daily dizziness. It's been the hardest battle of my life! I was diagnosed after having COVID. It's been my mission since day one to help others, be an advocate and make sure nobody has to go through this alone. It's been such a journey, but I'll fight every day until I get this managedI
---
Síobhra Reid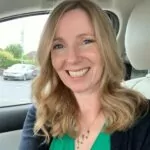 Kilmanagh, KK, IE
Diagnosis: Labyrinthitis, Vestibular Neuritis
My vestibular problem arose one afternoon about 7 years ago. I thought I had a head cold but found that I couldn't balance properly when I stood up.  After a brief nap I thought the issue would have resolved itself but it grew worse over the coming few days and weeks. I had difficulty finding words and couldn't think clearly or read properly. My doctor said it was a virus and could take 2 weeks, two months or two years to resolve. After 6 months and a lot of self-advocacy I got a diagnosis of vestibular nerve damage in the horizontal canal in one ear. It has since been a cycle of compensation, decompensation, recompensation etc. I would love to help others by sharing my experience and knowledge with them as I got huge comfort from the VeDA resources in the early days and would now like to give back.
---
Danielle Ritchie, PT, DPT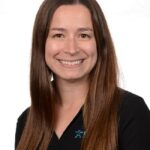 Woodstock, GA, US
Danielle is a physical therapist who specializes in vestibular rehabilitation. She has been practicing for 9 years and has attended various continuing education seminars on dizziness/balance disorders. Danielle is employed at FYZICAL Therapy & Balance Centers, and she also teaches vestibular therapy at a local college for a physical therapist assistant program.  Danielle is a member of VeDA's Patient Education Committee, assisting in creating and providing educational materials to other professionals and the community.
---
Aimee Rivera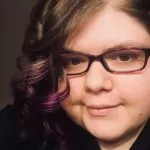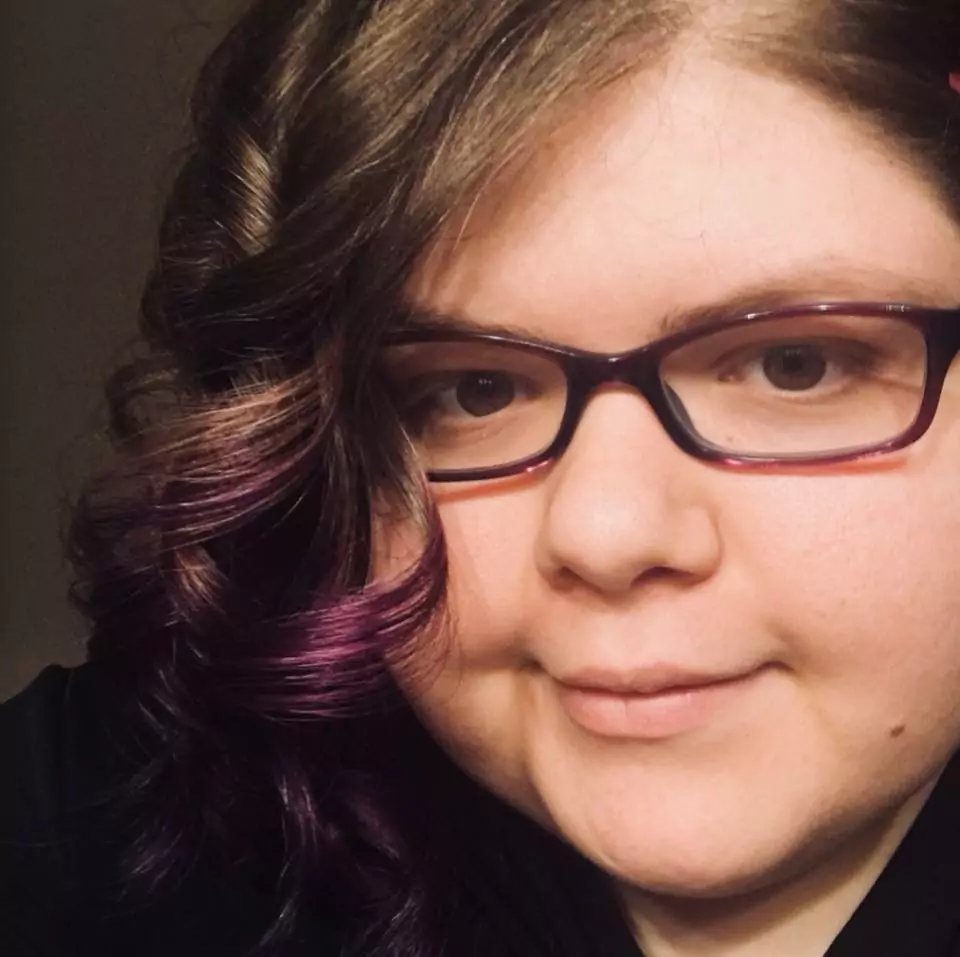 Broken Arrow, OK, US
Diagnosis: Bilateral Vestibular Hypofunction/Ototoxicity/Tinnitus
In 2010, I developed total BVL from Ototoxicity, at age 17. Suddenly, I had this 24/7 ringing in my ears, I couldn't walk or stand, my field of vision would violently shake at the slightest head movement, and I had so many more unpleasant symptoms. It was a nightmare I never thought I would wake up from. VEDA helped me find answers, and almost 9 years later, with continuous VRT, psych therapy and lots of support, I am much better. I still have a long way to go, but I am optimistic of my future, and will keep fighting for it. As an ambassador I want to continue to help raise awareness, and to help, support, and inspire other vestibular warriors to keep fighting. You are not alone!
---
Emma Rodgers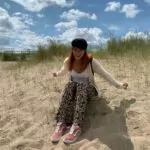 Sheffield, SHF, GB
Diagnosis: Vestibular Migraine
Hi, I'm Emma! I was diagnosed with vestibular migraine at the end of 2019 after struggling with a wide range of vestibular related symptoms chronically since May 2018. I was working as a primary school teacher at the time and lived a very busy, stress-filled lifestyle. I now work part-time for an educational publisher online and part-time as a yoga teacher. I'm extremely proud of my journey to become a yoga teacher with VM and I now teach regular classes online and in person. I have recently started my 'dizzy yoga' classes which are designed to support the vestibular/dizzy community with accessing all the benefits of yoga without the fear of triggering symptoms. I'm passionate about sharing the positivity I have experienced on my vestibular journey and hope to be able to share my 'dizzy yoga' further as an ambassador. Instagram
---
Julia Savoia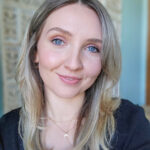 Chesterton, IN, US
Diagnosis: Meniere's Disease
I was diagnosed with Meniere's Disease at age 20, after experiencing severe vertigo attacks, tinnitus, and hearing loss for two years. My symptoms were terrifying and debilitating. The disease turned my life upside down and caused me to miss out on many opportunities and grieve for my old life and self. I found that dietary modifications, along with lifestyle changes, were the most effective ways to manage my symptoms. I became a holistic nutritionist who helps fellow Meniere's Disease warriors improve their symptoms. Having a vestibular disorder is mentally, physically, and emotionally draining; but after embarking on a healing journey, I feel strong, optimistic and hopeful for the future. Now, I choose to focus my energy on what I can do and what I can control. I hope to encourage other Meniere's Disease warriors. Instagram
---
Denise Schneider, DPT, FAAOMPT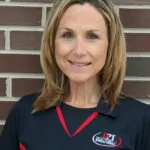 Lombard, IL
Physical Therapist
I am a physical therapist specializing in vestibular rehabilitation; I received a certificate in vestibular rehabilitation and have participated in numerous course offerings throughout the years. I am employed at Doctors of Physical Therapy in Lombard, where I provide physical therapy interventions for those who suffer from dizziness, vertigo, imbalance, tinnitus, headache, and falls. I serve as a mentor to colleagues; and have given in services to company members, healthcare providers, and the community. I am also a registered yoga teacher. This training allows me to utilize many aspects of yoga practice to assist in the recovery of individuals with vestibular disorders. I am happy to be a VeDA ambassador to continue to promote awareness on a larger platform.
---
Elizabeth Schneider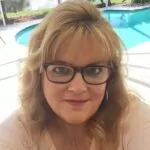 Melbourne, FL, US
Diagnosis: Vestibular Neuritis and Migraines 
I have been living with a Vestibular Disorder for 11 years now. I was first diagnosed with this at age 36, when I lost my balance, equilibrium, and had many visual disturbances. I am also a Registered Nurse (cannot work as one anymore though). I know, especially when you first get sick how difficult it is , not only on your personal life (career, money, family member stress) but just trying to navigate through the medical system to get help, is a taxing effort at best. I decided to become a VeDA Ambassador to bring awareness to this diagnosis and to help others get the help they need!
---
Tamar Schwartz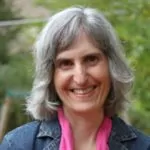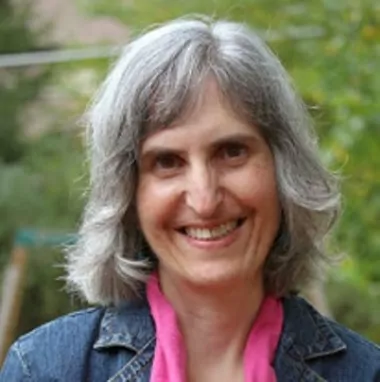 Deerfield, IL, US
Diagnosis: Migraine Associated Vertigo (MAV), Vision Disorder including Binocular Convergence Insufficiency (BCI), Benign Paroxysmal Positional Vertigo (BPPV)
I posted a blog and my Facebook friend David Morrill, Chairperson of the Ambassador Board, encouraged me to be a member.  I want, through my blogs, to share my experiences living with a vestibular disorder to help people, including the medical community, understand.  I hope that better understanding will help raise awareness about these conditions. You can follow Tamar's blog here: http://visiblepersoninvisibleproblem.blogspot.com/
---
Glenn Schweitzer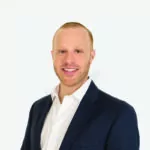 Delray Beach, FL, US
Diagnosis: Meniere's disease
It was in 2011, during my senior year of college, when the vertigo first started. After suffering for nearly six months, I was finally diagnosed with Meniere's disease. But as I began to research my illness, my heart sank. I was sure my life was over. So much of the information I found filled me with terror. VeDA, however, proved to be a light in darkness, providing me with everything I desperately needed to know. After a long struggle, I have finally been able to take back my health, and now have set out to help those still suffering as a VeDA Ambassador and through my website: http://www.mindovermenieres.com. There is ALWAYS so much hope; never give up.
---
Steven Schwier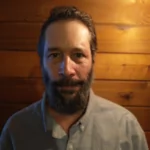 Silverthorne, CO, US
Diagnosis: Meniere's disease, Migraine Associated Vertigo (MAV)/ Vestibular Migraine
I was diagnosed with meniere's disease in 2013. The struggle is real and impacted my life in devastating ways. I lost jobs, friends, and family. In 2020, I rode an e-bike 1400 miles to raise awareness and funds for research. Upon completing my journey, I wrote a memoir of my experience titled "On the Vertigo" available on Amazon. I now plan for another trip in September of 2021. I consider myself an adventure awareness warrior. I will never give up. Peace out!
---
Rick Siemon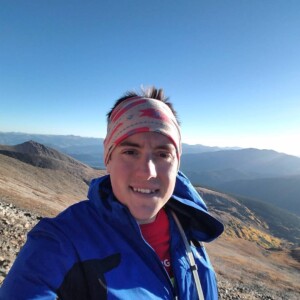 Hillsborough, NJ
Diagnosis: Superior Canal Dehiscence Syndrome (SCDS), Occasional Nystagmus
Symptoms of my condition became very apparent in July 2019 when I found out what vertigo is during a run. Turns out I had smaller signs of it throughout most of my adult life after speaking with the specialist who eventually performed my operation in July of 2020. Before the craniotomy to plug my ear canal, I was greatly impacted by frequent vertigo and migraines. I went from a marathon and trail runner to doing a handful of miles on a treadmill only if it was a "good day". Post surgery, I still struggle with balance and some other small things, but I am back to doing what I enjoy in my free time and feel like I am able to be better in all aspects of life. As a VeDA Ambassador I hope to encourage others with various vestibular disorders and educate those who don't know about them. Instagram
---
Hollie Smith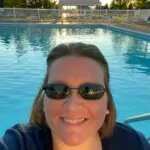 Vicksburg, MI 
Hi Vesties! My name is Hollie and I'm a life-long vestibular warrior. After decades of looking for the correct diagnosis and treatment, my multiple vestibular disorders were finally identified and stabilized. Years of vestibular therapy has been a big key to stabilizing my condition. I've also had two MFC surgeries at UCLA for my SSCD. While I have had to retire from teaching elementary school, "Miss Smith" has found passion in helping to teach others about vestibular disorders. I hope to help VEDA continue its outreach so that people who have dizziness know they are not alone and that there is help for their condition(s). I am a big vestibular therapy advocate and live by the "baby steps" motto. 🙂 Instagram Facebook
---
Elaine Spall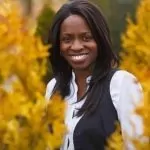 Richmond Hill, ON, CA
Diagnosis: Vestibular Neuritis
Hello. I am Elaine and my journey with a vestibular disorder began in June 2018 when I woke in the middle of the night to the room violently spinning. I was initially misdiagnosed with BPPV and kept doing the Epley Maneuver with no success. I was growing frustrated, especially when I was unable to return to work. By the fall of 2018, with my condition getting worse, I developed extreme anxiety and depression. It was during that time that I found a support group on Facebook and I couldn't believe how many people had vestibular disorders. I also received the correct diagnosis of vestibular neuritis. Seeing other people successfully living with their various conditions was one of the greatest motivators for me to get well and back to the business of living and loving life again. I began to write short encouraging posts and shared them on the group page with good feedback. I decided then to start my own facebook page and blog, called "The Dizziness Diaries," where I try to encourage others living with a vestibular disorder. Blog • Facebook
---
Etta Sundberg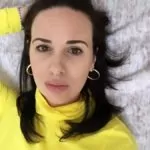 Charleston, SC, US
Diagnosis: Migraine Associated Vertigo (MAV)/ Vestibular Migraine, Persistent Postural Perceptual Dizziness (PPPD)
I had been having bouts of spontaneous vertigo for a few years, nothing debilitating. On January 5th I collapsed in my home and taken to the ER. They said I was fine. A few weeks later I was diagnosed with vestibular migraine and assumed PPPD. I have never been the same since January 5th, I have symptoms 24/7. I believe there is hope and I will get my life back. Connecting with others in the community has saved my life.
---
Danielle Tate, PT, DPT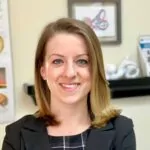 Pooler, GA, US
I am a physical therapist and "Vestibuloholic." I developed an educational version of a 3D printed model of the vestibular organ for patient and clinician education and founded Vestibular Today, a website dedicated to sharing interesting patient cases, educational videos, and vestibular-related research. I bring my passion for raising awareness about vestibular dysfunction and imbalance out into the community by giving free presentations at senior centers and local organizations. I am proud to be an active VeDA Board Member. I also serve on VeDA's Legislative Advocacy, Medical Advocacy, Virtual Conference, and Professional Development Committees.
---
Johan "The Chappiness Guy"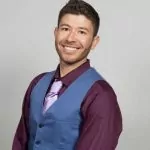 Calgary, AB, CA
Diagnosis: Vestibular Migraine (MAV)
Hi my name is Johan, also known as the CHAPPINESS Guy. I am a son, a husband, a father, and a friend. Last year in April 2019 I woke up early one day with my whole world turned upside down. I had the most surreal symptoms imaginable (dizziness, vertigo, visual disturbances, headache, neck pain, anxiety, fear, tremors, etc.). After MANY different doctor visits I was diagnosed with Vestibular Migraines. It was a difficult diagnosis to accept but it has helped me grow and become a better person. I am closer to God than ever before, I appreciate life, family and friends and I've made some new amazing "Vestie" friends. I have also embarked on the mission to raise awareness and provide community support. If I could summarize my experience in a few words they would be "we are stronger together and Find Your CHAPPINESS guys." Check out my YouTube Channel here: FIND YOUR CHAPPINESS
---
Lisa Thompson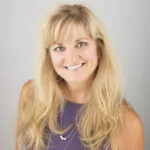 Fort Wayne, IN, US
Diagnosis: Ménière's Disease
My first vertigo attack was in 2004. We all considered it an outlier. The doctor determined it was an allergic reaction. My next attack did not occur again until 2019. Then they began to happen more frequently, about every 3-6 months. Whooshing sounds were also starting in my left ear, and in 2020 while on a run, my right earbud fell out and I realized I couldn't hear very well in my left hear. I ignored that too. Then the ringing started not long after. When a significant attack vertigo kept me from a reunion with a visiting friend, I finally decided to go to the doctor. The classic hearing loss pattern was noted, and along with my tinnitus and vertigo, and I was diagnosed with Meniere's Disease in March of 2021. mydizzylife.com Social Media: #mydizzylife21; @mydizzylife
---
Marci Toombs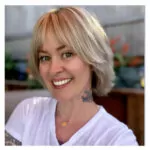 Lake Stevens, WA, US
Diagnosis: Bilateral Vestibular Hypofunction (BVH), Vestibular Migraine, Cervicogenic Dizziness, Horizontal BPPV
My story began in March 2019! I never stopped advocating for myself or a correct diagnosis! After 15 Doctors, and 9 misdiagnosis, I finally received an answer. I may still be dizzy daily, however I do it with love, compassion for self and others, and a "never give up' attitude. My vestibular "hiccup" has given me so so much. It has allowed me to learn so much about life, people, and our abilities to be resilient. I don't know what I would do, or would have done without VEDA and so many other VESTIES out there! I believe that life can be "rebalanced". I went from being in the thick of my Vestibular Condition, to living life fully and courageously with it. And although it can still be scary at times, I know I am not alone. I look forward to helping others be comforted in that same knowledge. You're not alone. @The_Balanced_Oreille @marcella.mae_
---
Dana Tress, BSPT, CEAS, CCI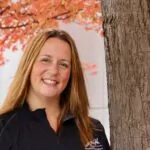 Crystal Lake, IL, US
Most of my time as a physical therapist is spent working with people living with acute and chronic vestibular and post-concussion disorders. After hearing similar stories over and over again from these amazing people about months of doctor's appointments before getting a diagnosis, the frustrations felt because of family, friends and coworkers not understanding what they are going through, and seeing first-hand the physical and emotional challenges people face daily I decided that I needed to do more to be a voice in my community to raise awareness and education on vestibular disorders. Already working with local physicians and creating social media campaigns, I felt the next step was to join VeDA as an ambassador to provide a bigger platform and voice to the messages I want to share. @smithdizzypt on Instagram & Facebook
---
Erik Vanstrum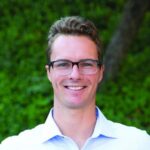 Los Angeles, CA, US
Diagnosis: Labyrinthitis, Ramsay Hunt syndrome
Well into my 3rd year as a medical student, I woke up one morning unable to get out of bed, the world spinning around me. After spending some time in the hospital with Ramsay Hunt syndrome and an associated labyrinthitis, I've been recovering my vestibular sense. Though it has been less than six months, this experience has been a life changing journey! I truly did not understand how difficult it is to live with a balance disorder. While challenging, I'm grateful to have had this experience. As a result, I've transitioned my career path and am now pursuing otolaryngology to support and take care of patients with similar problems.
---
Miriam Villeda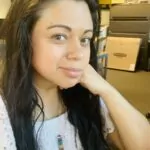 Riverside, CA
Vestibular Migraine
My vestibular story started years before I got my VM diagnosis. Doctors blamed it on anxiety and told me it was all in my head. Upon finding out that I had VM, I felt completely lost, until I found community. I want to be an active advocate for this community.
---
Ashley Virgilio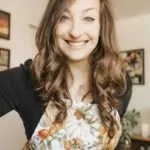 San Diego, CA, US
Diagnosis: Cervicogenic Dizziness, Migraine Associated Vertigo (MAV), PPPD, Vestibular Neuritis
Hi, I am Ashley! Although I have dealt with two head injuries and a slew of chronic and invisible illnesses most of my life, my vestibular journey didn't officially start until 2018 when I had a pinched nerve in my neck and woke up a few weeks later with vertigo. I have never felt the same since before that day. Since then, I have seen roughly 15 medical specialists to find out why I still feel "vestibulary." I have VN, VM, CD, PPPD, tinnitus, and Atypical Peripheral Vestibulopathy. Although I am still learning and looking for root answers while feeling constant symptoms, I have learned to cope a lot. I recently learned about VeDA through my vestibular therapist and a few inspiring ambassadors on social media. After all I have been through, I know my purpose is to help others going through their journey. You are not alone!
---
Kimberly Warner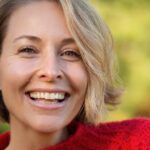 North Plains, OR, US
Diagnosis: Mal de Débarquement, Cervicogenic Dizziness
When I developed MdDS six years ago, my life was turned upside-down. My sense of self dissipated as I watched my dreams, career as a filmmaker, friendships, and confidence crumble as the constant sensation of being on a boat took its place. Lost at sea, it took years to learn there were others like me and restore hope. Now I'm adapting and piecing myself together again. I've returned to filmmaking to tell stories of those with chronic conditions and this has been a large part of rediscovering my purpose. In 2021 I connected with VeDA to make a docu-series that tells the stories of 9 vestibular patients, Life Rebalanced Chronicles. Through this process I've realized how deeply connected I am to this community and committed to helping others discover they're not alone. Social Media: @kimberly__warner, @unfixed_media http://www.unfixedmedia.com/
---
Alicia Wolf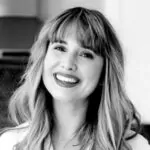 Dallas, TX, US
Diagnosis: Migraine Associated Vertigo (MAV)/ Vestibular Migraine, Vestibular Neuritis
Hey y'all! I'm Alicia and I was diagnosed with vestibular migraine (MAV) in 2017, a diagnosis that changed my life. I went from being a fun-loving, world-traveling 30 year old to never leaving my house. I was newly married and thought my life was over. It took a few months for me to find the right neuro-otologist and the right treatment plan for me, but in the past 2 years I've become stronger than I could have ever imagined. Through the Heal Your Headache diet, vestibular therapy (VRT), key supplements, and ballet, I'm back to living life to it's fullest. I started The Dizzy Cook, a diet and lifestyle website for those with migraine and vestibular disorders, as well as their family and friends. I share the recipes and tips that have helped me get my life back in the hope that it will help others in some small (or BIG) way! Website • Facebook
---
Mary Ziegler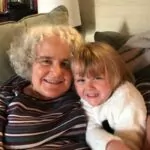 Oak Park, IL, US
Diagnosis: Migraine Associated Vertigo (MAV), Meniere's Disease, Tinnitus
I have had increasingly disabling Meniere's disease for over 20 years. I miss consistently helping other people, being super reliable, working, and driving. I miss the parties our friends and families have in the evening. I have devised ways to dwell in joy and gratitude. I like being an Ambassador because it allows me to help people in my area and all over the world. I am grateful for my family and friends. I am grateful that I have a team of doctors who recognize that I know a lot about my condition.
---
*Prior nonprofit board experience is not required. Ambassadors are encouraged to support VeDA through donations and/or fundraising.
We look forward to hearing from you! Please complete our online Volunteer Application and VeDA Ambassador Agreement. For more information contact us at [email protected].