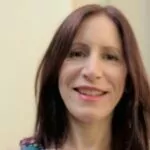 Joined: January 28, 2021 4:31 pm
Last seen: August 4, 2022 6:33 pm
RE: Please help!
John, there is probably more than one source of your symptoms. sometimes there are communication barriers with Physicians. Your ENT may have only bee...
2 years ago
RE: Scared
If the ED team and your PCP suggested it may be BPPV, it's safe to try vestibular rehab. Once you try some things with the PT, it could shed more ligh...
2 years ago